Kansas City remains a major-league town when it comes to live music. Nearly all of the big tours rolled through town this year, including three stadium shows. Here are five of the best of 2018, in no particular order.
Beck at Starlight Theater
His setlist was a panoramic look at his illustrious career as a clever and eclectic songwriter. He's also a top-shelf entertainer.
From my In Kansas City review: "For nearly two hours, he and his seven-person band marauded with much energy and glee through a setlist that embraced a wealth of genres: funk, soul, rock, hip-hop, folk, pop."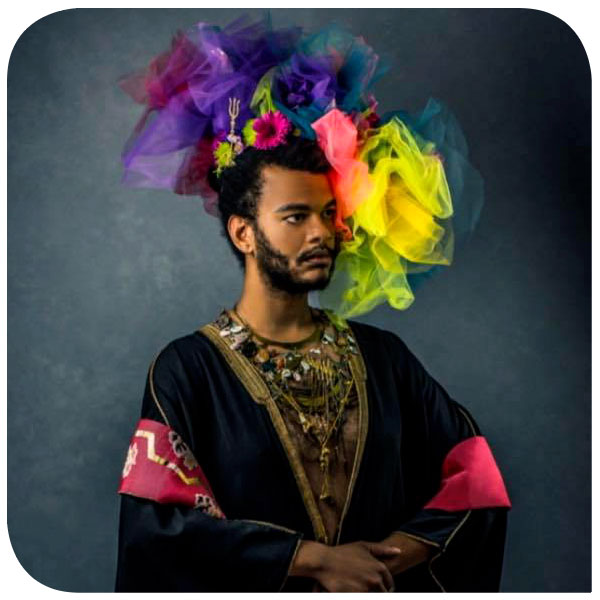 Calvin Arsenia at the Gem Theater
Kansas City's own harp and vocal virtuoso regaled an enthusiastic 18th and Vine District crowd with a memorable evening of his rapturous, theatrical music.
From our review: "Arsenia's music is highly conceptual and genre-elusive, so the show was equal parts opera, symphony, musical theater, rock show, all built around its creator: a charismatic 6-foot-7-inch harpist with natural stage command and knack for gilding gold and painting lilies."
Foo Fighters at Sprint Center
This show will be legend always for the performance by 10-year-old Collier Rule, who joined the band on stage, threw down a killer version of Metallica's Enter Sandman and walked away with Dave Groh's guitar. But there was more to the show than that.
From our review: "In many ways, it was a typical Foo Fighters show: frothing with noise and jubilant energy and showcasing the sextet's muscle, prowess, and precision—virtues that come with hard work, skill, and longevity. In some ways, they are the second generation of Tom Petty and the Heartbreakers: a long-running rock band (nearly 25 years) comprising both founding and long-term members."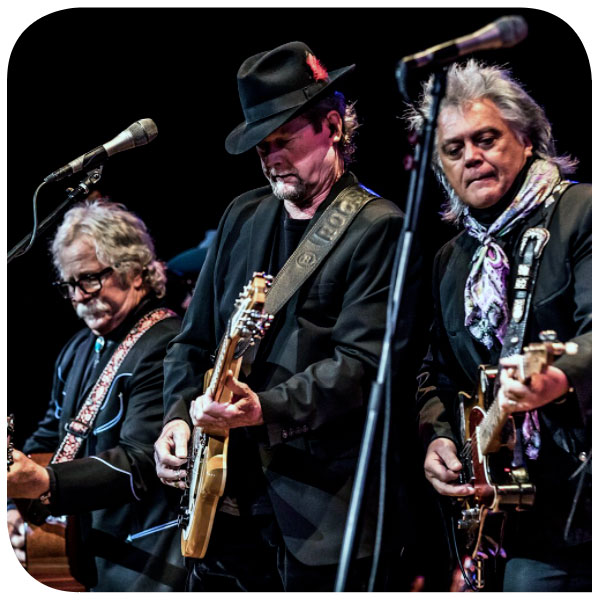 Sweetheart of the Rodeo Tour at the Folly Theater
Joined by Marty Stuart and his ace band, founding Byrds members Chris Hillman and Roger McGuinn played the classic Sweetheart of the Rodeo album in its entirety, plus a variety of covers and other Byrds favorites.
From our review: "The entire set was stellar, and no song stood out significantly among the others, but Hickory Wind was supernal, set aloft by its celestial melody and the heavenly four-part harmonies."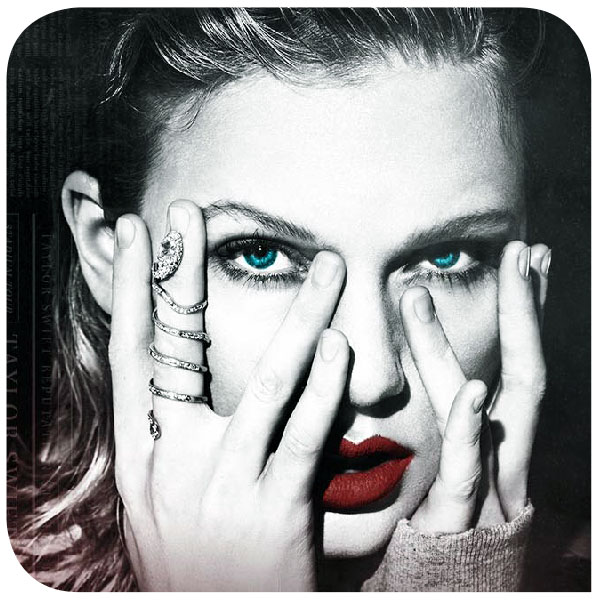 Taylor Swift at Arrowhead Stadium
Her two-hour musical/visual extravaganza also rewrote history: She broke the record for concert attendance at Arrowhead Stadium—nearly 59,000—two months after Kenny Chesney broke his own record.
From our review: "The show was impeccably choreographed and tightly scripted, though Swift punctured its cold, clean precision a few times with an impromptu remark, none more impromptu than when she apologized in advance for having to blow her nose, which aroused a loud, hearty cheer. "Thank you for being supportive of my cold," she deadpanned as an attendant took away the used tissue."
---
A LOOK AHEAD TO EARLY 2019
Plenty of big shows have already been announced for next year. Here are five of the biggest scheduled for the first part of the year.
February 7
Kelly Clarkson with Kelsea Ballerini at Sprint Center
Sixteen years after becoming the first American Idol champ, Clarkson continues to make significant and relevant waves in popular music. Ballerini is a crossover country star who drops singles on the Top 40 pop charts.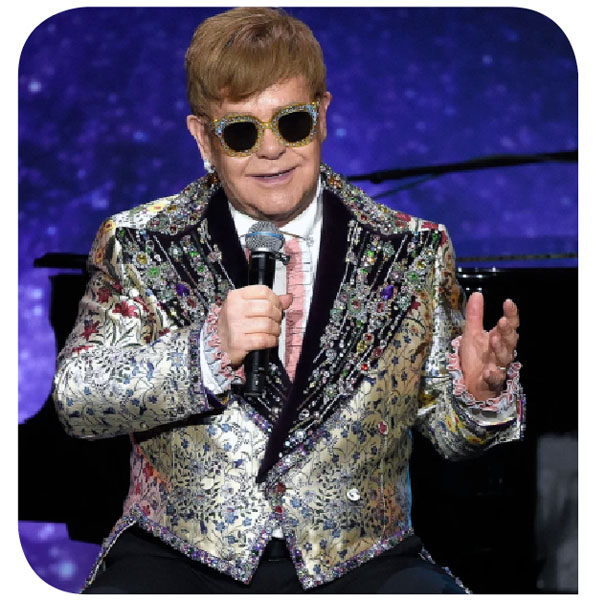 February 13
Elton John at Sprint Center
He is calling his final road trip his Farewell Yellow Brick Road Tour. His third and final Sprint Center appearance will also be his 17th concert in our area since 1972, a list that includes shows at Arrowhead Stadium, Sandstone Amphitheater, Kemper Arena, Starlight Theater and Allen Fieldhouse on the KU campus.
March 1-2
Eric Church at Sprint Center
He's not quite at Garth Brooks' level (nine shows in 10 days), but Church, one of country music's biggest  stars, has joined the short list of performers who can command Sprint Center for two-straight nights, joining Taylor Swift and Justin Timberlake.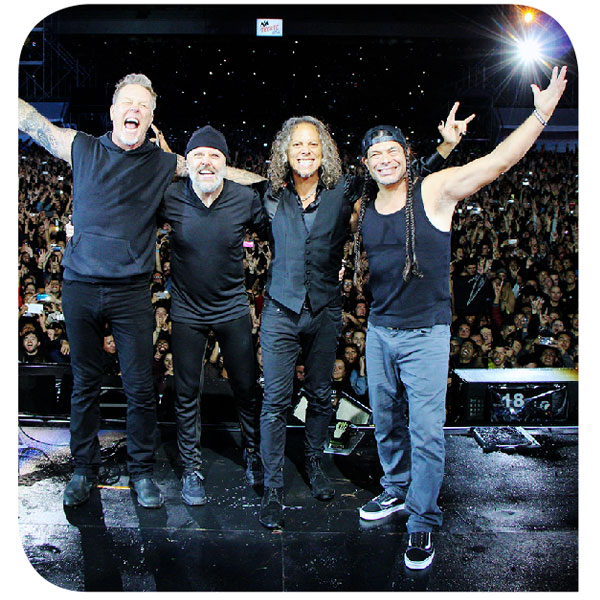 March 3
Metallica at Sprint Center
The heavy-metal stalwarts will perform in Kansas City for the first time since October 2008. Their many diehard fans are quaking with anticipation.
March 14
John Mellencamp at the Midland
Mr. Happy-Go-Lucky is bringing The John Mellencamp Show back to the Midland, where he last performed in Kansas City in 2015. Expect an entertaining retrospective of a long, fruitful career.
---
Want more Timothy Finn?
Check out his weekly online-only content. Every Wednesday the website publishes his list of Top 5 Not-to-Miss Concerts in the metro. Every week you'll find his revered, rollicking, reasoned reviews and commentary.
Email Timothy Finn at tfinn@inkansascity.com