Taylor Swift has a reputation for being many things; excessive is one of them.
She's excessively successful, wealthy, popular and savvy, among other things. And she employs that sense of excess every time she steps on stage.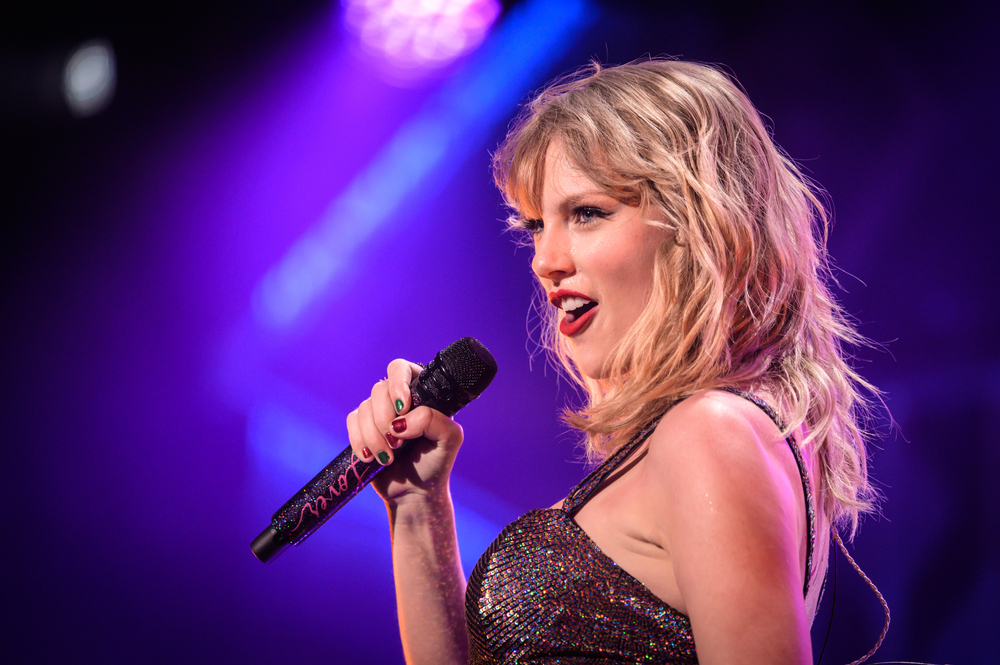 Saturday night, Swift brought her Reputation Tour to Arrowhead Stadium, where, for more than two hours, she unleashed a relentless barrage of music, dance and spectaular visuals: a gaudy, gilded stage set plus videos, light shows, pyrotechnics, blizzards of confetti, a dozen dancers/acrobats, enormous inflatable cobras, a gurgling fountain, two satellite stages, to which Swift was transported via airborne vehicles (one of them an upright cobra skeleton), and the usual array of wardrobe changes. On top of all that: the blinking electronic bracelets distributed to everyone who walked through the gates.
The bulk of the set list focused on Reputation, the big-beat, electronic/dance-pop album Swift released in November. The album's primary lyrical themes are revenge and redemption–a woman's mission to reconquer and repair a reputation that has been wrongly damaged. Thus the sense of girl-empowerment-meets-#metoo that prevailed throughout the show.
Coincidentally, Swift announced after two songs that the show had drawn the biggest concert crowd ever to Arrowhead–58,611–a title she wrested from country king and two-time record-setter Kenny Chesney, who broke his own 2015 attendance record in July (57,528). Girl power, indeed.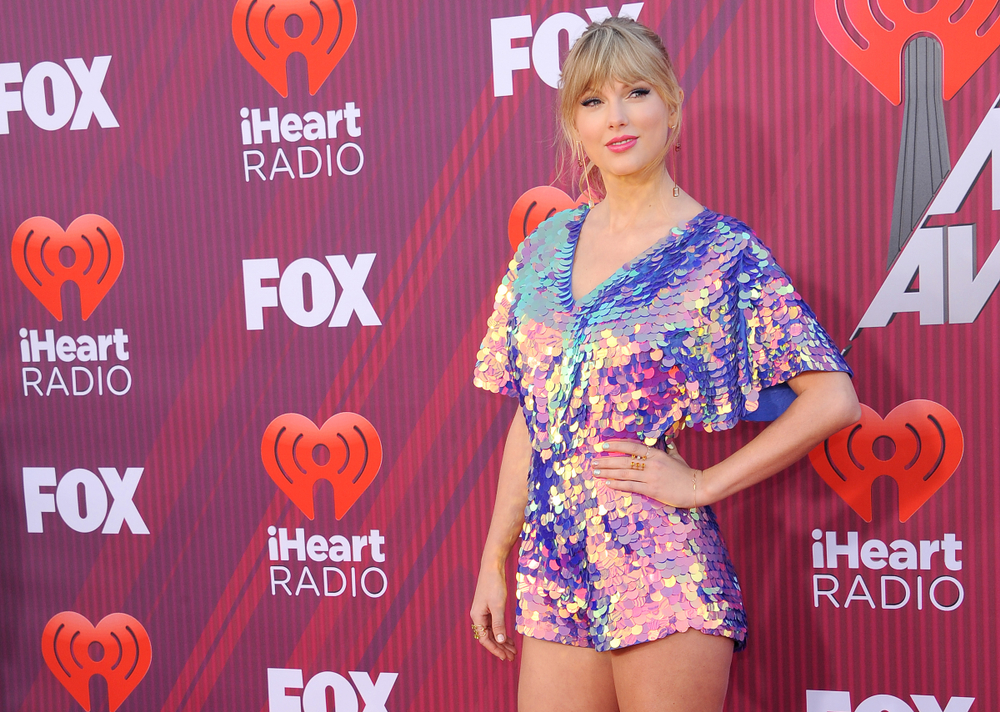 The show was impeccably choreographed and tightly scripted, though Swift punctured its cold, clean precision a few times with an impromptu remark, none more impromptu then when she apologized in advance for having to blow her nose, which aroused a loud, hearty cheer. "Thank you for being supportive of my cold," she deadpanned as an attendant took away the used tissue. She also gracefully navigated a brief technical issue with her microphone signal as she was introducing the song Delicate.
Some of it may have been scripted, but her banter with the crowd was humble and amiable. As she moved from one satellite stage to the other, Swift traversed the field on foot, high-fiving and glad-handing dozens of delirious fans along the way.
The crowd was predominantly women, many of them with young girls in tow. But there were plenty of adults without kids in the stadium, a sign that Swift's audience is growing and evolving with her. Women, men, or children, everyone was in her thrall all night, singing along, uproariously at times, arms raised skyward, to nearly every song.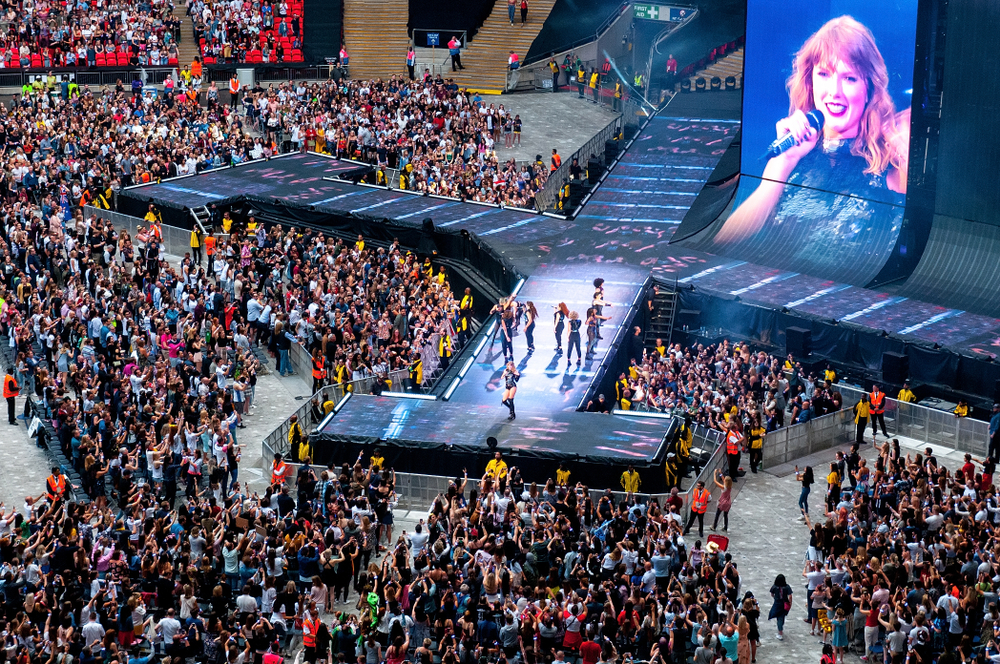 There were plenty of highlights, starting with the amped-up version of Gorgeous, one of many electro-pop songs with a titaniuim hook and an irresistable, skyscraping chorus. All of the medleys with older songs aroused big cheers, especially Style/Love Story/You Belong to Me  and the closer, We Are Never Getting Back Together/This Is Why We Can't Have Nice Things.
But nothing surpassed in fury the ebullient version of Shake It Off. Swift performed it on one of the satellite stages with her opening acts, Camilla Cabelo and Charlie XCX.
As they swapped lead vocals and sang the chorus as one, the three danced joyously in the shadows of those five-story cobras, amid another heavy gale of confetti, surrounded by a vast ocean of bobbing, glowing bracelets, from the floor to the upper-decks. It was another gust of girl power, as defiant as it was excessive.
SET LIST
Ready For It; I Did Something Bad; Gorgeous; Style/Love Story/You Belong With Me; Look What You Made Me Do; End Game; King of My Heart; Delicate; Shake It Off; Dancing With Our Hands Tied; The Story of Us; Blank Space; Dress; Bad Blood/Should've Said No; Don't Blame Me; Long Live/New Year's Day; Getaway Car; Call It What You Want; We Are Never Getting Back Together/This Is Why We Can't Have Nice Things.