For more than 30 years, The Classic Cookie has been a Waldo favorite for breakfast, brunch, and baked goods. Now, the neighborhood institution has gotten a refresh thanks to new owners Bryan Sparks and Hailey Allen. 
Don't panic, longtime patrons—the space is as charming as ever, although it now boasts a more modern look. Light wood furniture and floors and crisp white walls help the intimate restaurant feel a bit breezier, and houseplants along with petite vases of fresh flowers on each table add bursts of color and vitality. Like Waldo itself in recent years, The Classic Cookie feels younger and cooler. 
And the tweaks aren't just superficial. The new owners have introduced a full coffee program that features Parisi Coffee beans in a lengthy lineup of drinks available to order from your table or the counter, where guests can also peruse the pastry case. Creating a more robust pastry program was a priority for Sparks and Allen, and the results are on tantalizing display: sugar-topped strawberry hand pies sit next to slices of baklava, cream cheese-frosted cinnamon rolls, and adorable carrot cake cupcakes, just to name a few items.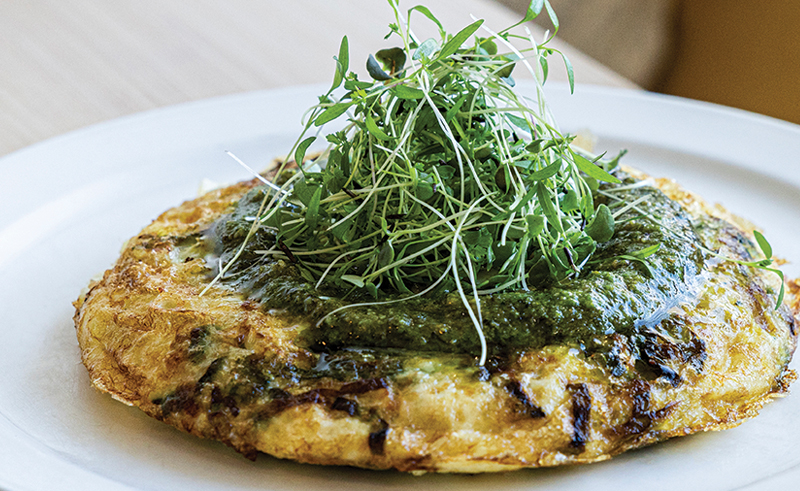 Yes, the cookies are still there, and they are as delicious as ever, thanks to the original recipes inherited by the new crew. Several varieties are available each day—today it's snickerdoodle, oatmeal raisin, and chocolate chip varieties, all the size of a saucer. The chocolate chip cookie is warm from the oven, complete with melty chocolate inside when you break it in half. Sweet but not saccharine, a little soft and chewy but still well structured, it's a quintessential version of the comforting treat.
For all that's new, the spirit of The Classic Cookie is still intact. It's relaxed with friendly, personable servers and a menu that won't send you searching Google for an explanation of ingredients, although there is some more chef-driven fare. 
Breakfast is served all day and includes classic breakfast dishes such as pancakes, French toast, Belgian waffles, and biscuits and gravy, plus a Denver omelet, and eggs your way with bacon, toast, and jam. Healthier options such as a parfait with house-made granola and an egg-white frittata are also available, along with a selection of sandwiches. But an early standout can be found among the house specialties: the crab cake benedict. 
The crab cakes are thin yet packed with flavor, and they retain their crispy exterior even after serving as the base for poached eggs and hollandaise, which is no easy feat. The eggs are cooked just right, a slice of the fork revealing a flow of golden yolk that melds with the subtly spiced and silky hollandaise. An accompanying arugula and herb salad adds some herbaceousness to the otherwise ultra-rich dish.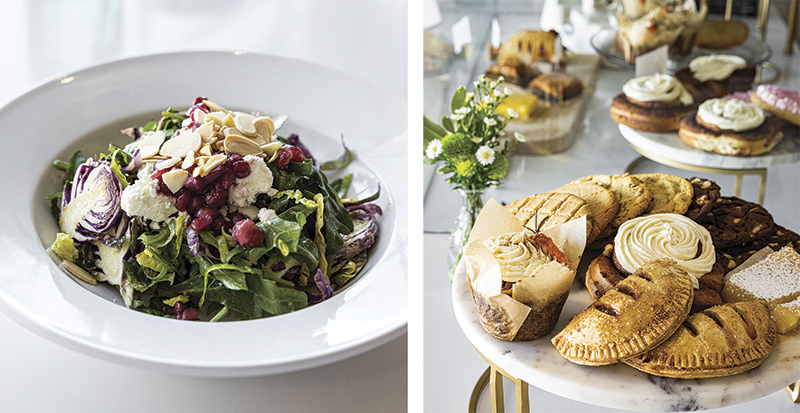 But the options don't stop at breakfast. Lunch is available after 10:30 a.m. should you prefer to go the soup, sandwich, or salad route (or some combination of all three). Almost all of The Classic Cookie's offerings in those categories are available in a half or full-sized order, making them ideal candidates for mixing and matching. 
Once again, you'll find plenty of standards well-represented: Chicken noodle soup, a tomato bisque, and a BLT with a twist—the deluxe Bee Elle Tee is made with house-baked brioche, thick-cut bacon, sliced tomato, and garlic aioli. There's also a satisfying kale Caesar with rustic brown-butter croutons and an anchovy-forward dressing, and a mainstay of the restaurant, the chicken salad sandwich. The menu notes it's just as good as it's always been, and that's no lie: Tender chunks of chicken and pops of juicy grape chunks are sandwiched between slices of sourdough for a dish that's humble but undeniable. 
It's a good reminder of why you shouldn't mess with the classics—unless you can show them the care and respect they deserve. Fortunately, this classic Kansas City eatery is in good hands.