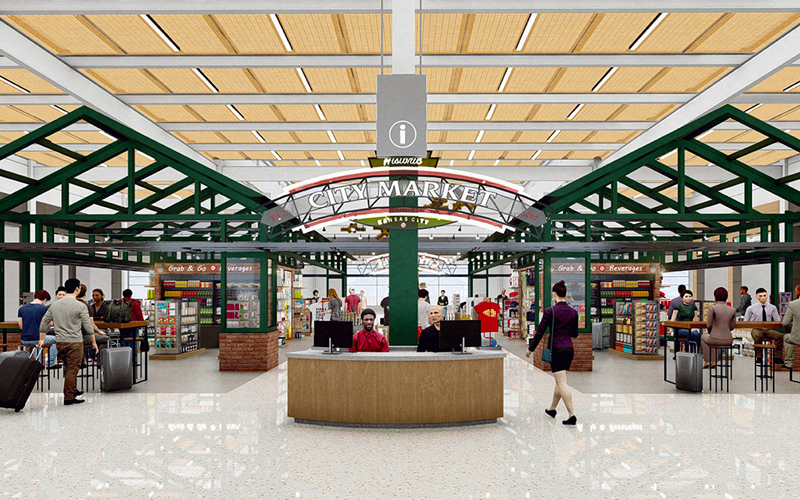 After last month's unveiling of the $1.5-billion-dollar terminal at the Kansas City Airport, it has been hard to resist the urge to book a flight going anywhere just for the chance to explore all the new local food and drink options waiting behind the airport security gates.
With only Dunkin' selling coffee and crullers at departures and ticketing outside the security checkpoint, the rest of the good stuff is going to take a plane ticket to see and taste.
Once past security, the new airport has food and drink located at both concourses A and B. Each area offers a unique mix of local and national food and drink vendors that always includes a coffee spot, a bar or two, healthy food options, a food hall with multiple restaurants, and both casual and sit-down restaurants that are themed by Kansas City attractions, museums, and even neighborhoods. As for national chains, you'll find Auntie Anne's Pretzels, Cinnabon, and Smoothie King all run by local Kansas City franchise owners.
Vantage Airport Group, which won the 15-year contract to run the airport concessions, spent the last few years working with its hand-selected group of local restaurant owners on the build-out of their individual spaces—including branding and decor, menu creation and the hiring of staff—to be ready to give those traveling into and out of our new airport a taste of the variety of flavors found in Kansas City's food scene.
A restaurant new to Kansas City, Big Chicken, will also open its first location in Missouri inside of Concourse B. Owned by former professional basketball star and NBA Hall of Famer, Shaquille O'Neal, Big Chicken is all about boneless fried chicken in all forms. From popcorn to tenders and whole fried chicken sandwiches to sliders, the menu is based on O'Neal's childhood favorites.
In addition to the food offerings, there are plenty of retail shops, many with local themes, offering a variety of KC-based gifts, clothing, barbecue rubs and sauces, local chocolates, and so much more.
At arrivals and baggage claim there will also be a few food and drink options, including &Go, an automated shopping experience powered by Amazon's "Just Walk Out" technology, where you'll be able to scan your credit card and shop from sundry to snacks items and then walk out with your card charged for your shopping spree. Mother Earth Coffee, a sister concept to Parisi Coffee, owned by the Paris Brothers, will also be found here.
With 45 unique eating and shopping experiences at the new airport, 25 of them are locally owned. In addition to supporting local brands, the overall concessions program is record-breaking. The Airport Concession Disadvantages Enterprise (ACDBE) program has achieved a 59-percent participation rate at MCI. This has far surpassed the airport's original goal of 16 percent, and it has surpassed that of all other major airport ACDBE concessions programs across the U.S. This means we have a bigger percentage of women and BIPOC-owned businesses operating concessions inside of our new airport than in any other airport in the country today. Three cheers for that stat!
Here is an up-close look at where you can find your favorite locally owned food and drink establishments inside the new airport the next time you take to the friendly skies.
Local Kansas City Restaurants at MCI:

Concourse A
Grapes & Grains
Featuring artisan wines and spirits made in Missouri in an upscale, sophisticated setting, this bar pours a mix of local spirits and wines from venues such as Fence Stile Vineyards & Winery, Ladoga Ridge Winery, Pirtle Winery, Terra Vox Vineyards, and Jenny Dawn Cellars, along with shared plates using locally sourced ingredients.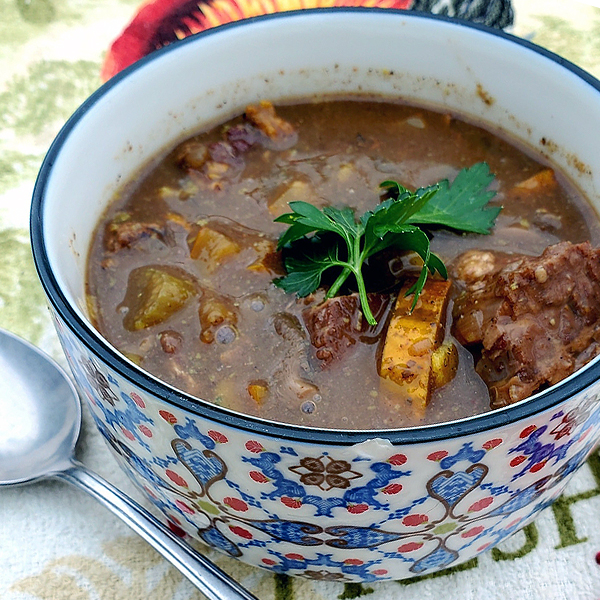 Hearth Locavore Kitchen
This catch-all concept is not locally owned, but it does feature dishes made with ingredients from local producers, including Arrowhead Specialty Meats, Boys Grow, Farm to Market Bakery, Green Dirt Farms, Burgers Smokehouse, Fair Share Farms, and New Roots for Refugees, to name a few.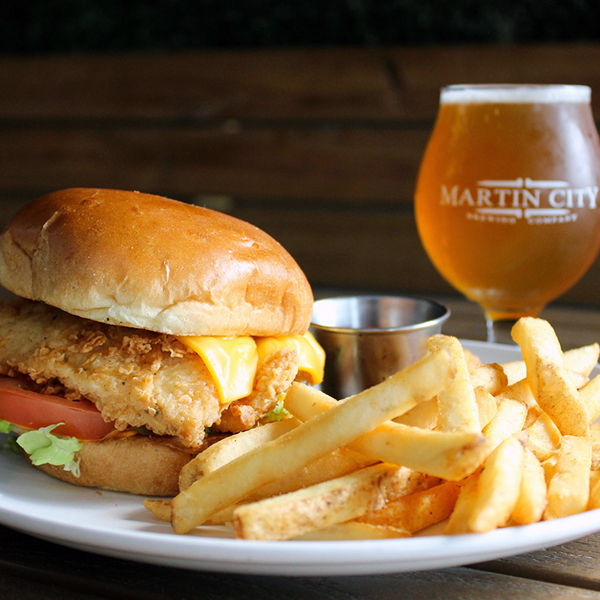 Martin City Brewing Company
When Matt Moore and Chance Adams began brewing beer in Martin City in 2014, they had no idea they would be opening their seventh restaurant inside the new airport. This microbrewery taproom serves its beer along with hand-tossed pizzas, sandwiches, and salads.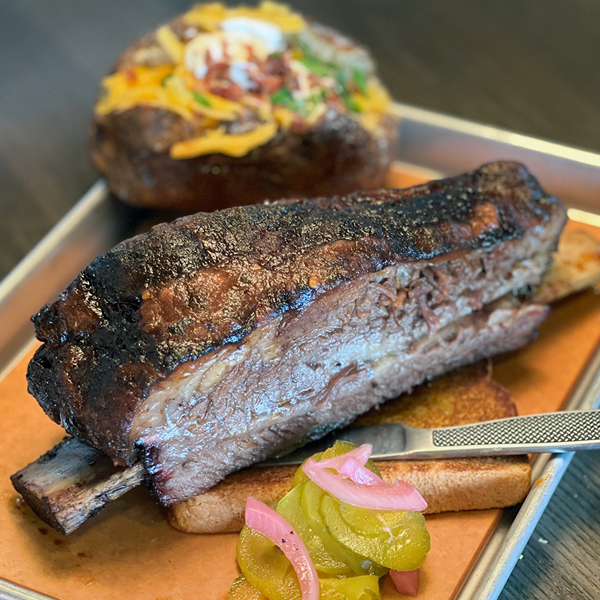 Meat Mitch
After years on the competition barbecue circuit, Mitch Benjamin, owner of Meat Mitch, opened his flagship restaurant in Leawood last year. At the airport you can get his 16-hour smoked Black Angus hand-carved brisket, burnt ends, and pork ribs available for dine-in or to take with you on your flight.
Parisi Café
Parisi Coffee has only added to the bean scene here, roasting coffee in Kansas City since 2006. With expertly trained baristas making your favorite espresso beverages and tea, you'll also find sweet treats with breakfast, brunch, and lunch offerings.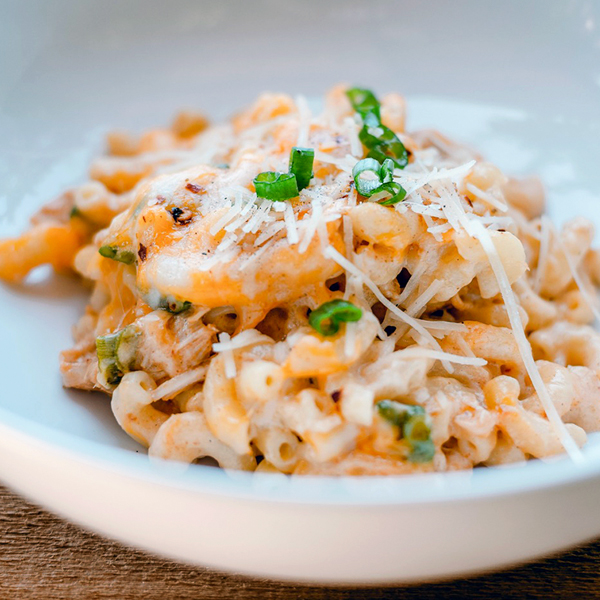 Soiree Steak & Seafood House
With a performance stage for live music and a rotating exhibit of memorabilia from the American Jazz Museum, Anita Moore, chef and owner of Soiree Steak & Oyster House at 18th and Vine, is serving soulful Cajun pastas and grilled entrées with signature sides.
Urban Café
With loyal fans who rave about their chef-driven food made from farm-fresh ingredients, the chefs Justin and Rashaun Clark are serving healthy, organic small plates, salads, sandwiches, and grilled entrées served with wine, beer, and cocktails.
Made of Kansas City Food Hall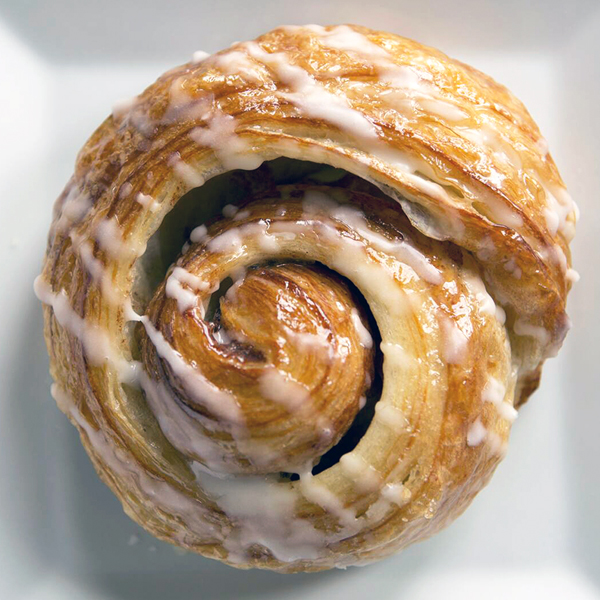 Bloom Baking Co.
Owner Sarah Darby oversees a team of bakers who create the scratch-made breads, fluffy cakes, and decadent pastries produced at her City Market bakery. Here you can enjoy all her sweet treats and find breakfast items, sandwiches, and specialty coffees.
Jay "Hootie" McShann's Blues Bar
Serving as the bar inside this food hall, this hot spot pays tribute to one of Kansas City's original blues brothers, whose orchestra launched the career of Charlie Parker.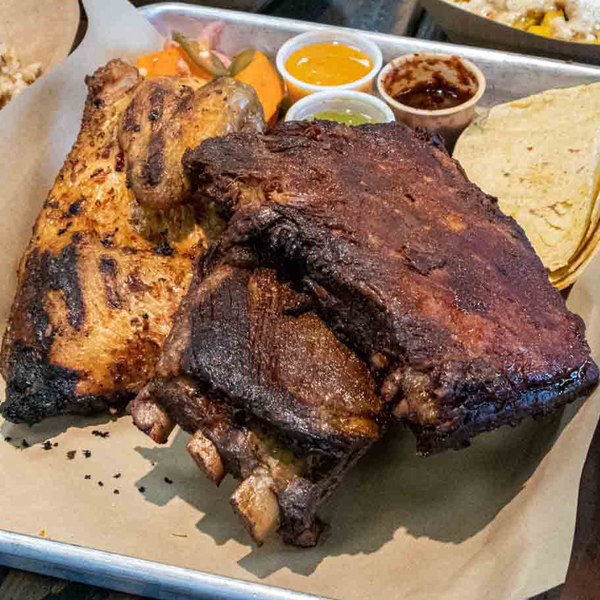 Poío
The chef Carlos Mortera is known for mixing flavors from his Mexican heritage with Asian flavors, Poío will have wood-fired chicken, pork ribs, and barbecue jackfruit along with sides such as Korean fried rice.
The Hungry Hatch
Frustrated by the lack of fresh, healthy mobile meals in Kansas City, Angela Maciel started her food truck and restaurant in the City Market. Look for healthy wraps, quinoa and smoothie bowls, and fresh cold-press juices for a meal on the go.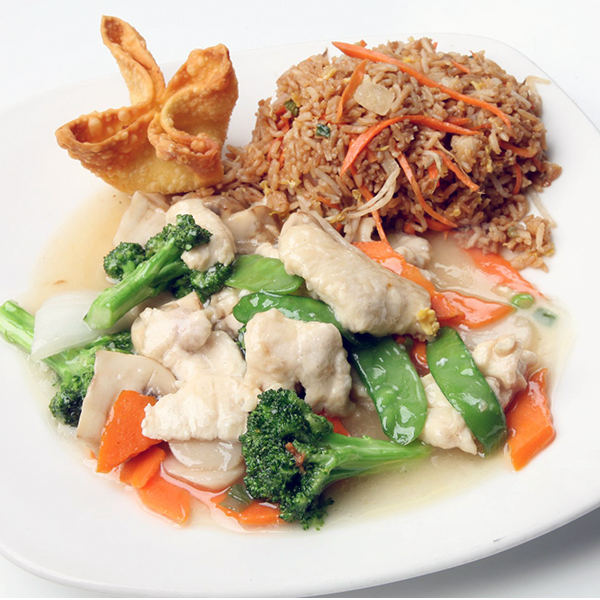 Bo Lings
For 42 years, Richard and Theresa Ng have been delighting generations of Kansas Citians with their selection of traditional Chinese dishes and weekend dim sum service at multiple locations across the city. Now you can enjoy your favorite dishes before take-off.
Local Kansas City Restaurants at MCI:

Concourse B
Brown & Loe
It's a cornerstone of the City Market, owned by Kate McGlaughlin and Harry Murphy, the father-daughter team who also own Harry's Country Club. Here they have a dine-in experience serving their New American cuisine, with French and Italian flavors.
City Market Coffee Roasters
Anchoring the City Market since 1996, Nikole Ammer owns this small-batch coffee roastery that is a popular spot on the weekends. You'll find the same great coffee, attention to detail and service from their new airport spot.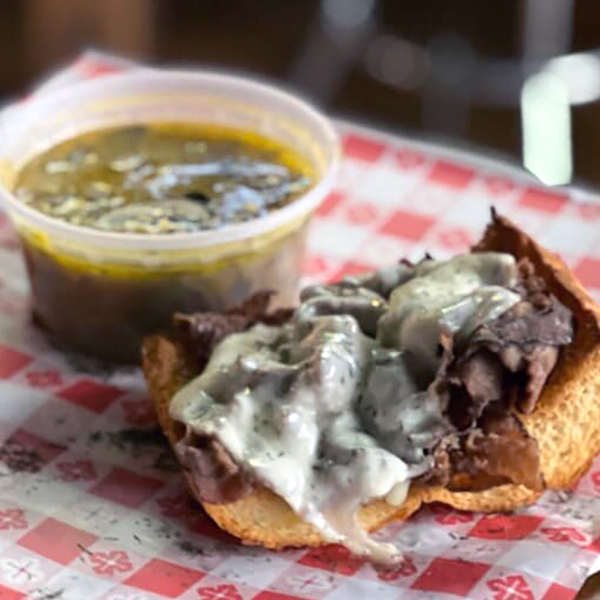 Guy's Deli & Pub
Guy Caldwell started Guy's Snacks in Kansas City in 1938 selling roasted peanuts before potato chips. Last year, the company opened their first restaurant, Guy's Deli & Pizza, in the back of Kelly's in Westport. Here you can get its signature sandwiches and chips served with beer and cocktails.
Made for KC BBQ Experience
As the primary barbecue offering in concourse B, the Made for KC BBQ Experience is operated by Outstanding Hospitality Management (OHM). Last summer, with help from the Kansas City Barbecue Society, OHM hosted the "Made for KC BBQ Championship," and allowed local teams to compete for prizes money and the title Grand Champion pitmaster. Smoke n' Magic won the competition earning top scores in chicken, ribs, pork, and brisket, along with $25,000, and a one-year licensing agreement for their award-winning barbecue recipes. The competition will be held annually, with a different team being featured in this spot each year.
The Leagues Sports Lounge and Eatery
Pouring McCormick Distilling Co. spirits, bottled in Weston, Missouri, The Leagues is an upscale sports bar with food to match, highlighting the Kansas City sports experience, including the Negro Leagues Baseball Museum history and legacy.
Messenger Coffee Co.
The artisan coffee roaster and bakery (Ibis Bakery) run by the Matsch family as part of the FairWave Coffee Collective will have fresh-brewed and specialty coffees, along with pastries and lighter grab-and-go meals.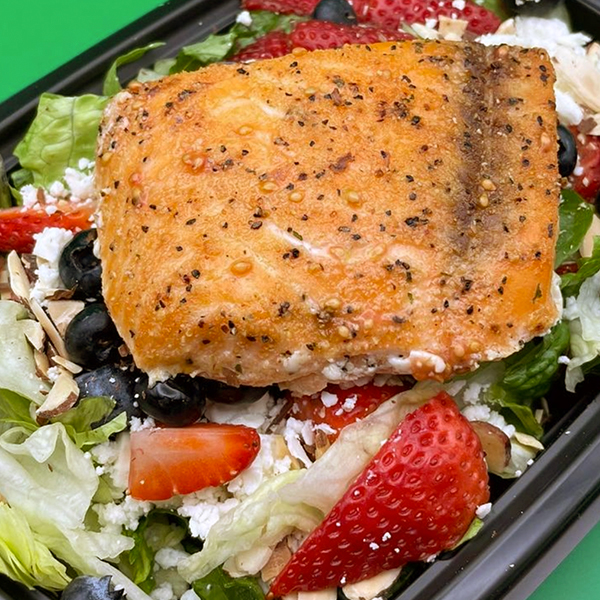 Safi Fresh
Operated by local Kansas City chef LaRonda LaNear, owner of We Got It Covered Catering, which has been in business since 2017, Safi Fresh offers fresh healthy options including veggie bowls, salads, wraps, and snacks to fuel your flight.
Salumeria Cervasi Modern Italian Deli
Cervasi Italian foods are found on grocery store shelves across the city and owned by local KC company Paris Brothers. Here they are serving popular Italian dishes made with Cervasi products, including sandwiches and pasta dishes.
Stockyards Brewing Co.
Owner Greg Bland has been making good, unpretentious craft beers since 2016 in Kansas City's West Bottoms. Now he will be pouring his beer and other local spirits from his spot next to the Made for KC BBQ Experience.
City Market Food Hall
Taste of Brazil
Marco Rabello and Cristian Maciel hail from San Paulo, Brazil, and together they brought their cuisine to the City Market. Here they serve Brazilian-style shredded-beef pot roast, risoles, and coxinhas, traditional meat-and-cheese-filled fried croquettes.
Boulevard Brewing Company Beer Hall
Serving as the bar for the food hall, who better than our own hometown favorite to pour a wide selection of their own locally brewed artisanal beers.
Pigwich
In 2019, Alex Pope and Matt Kafka moved their butcher shop, Local Pig, and sandwich shop, Pigwich, together into a single space in the City Market. At this terminal, you can enjoy a rotating selection of their meaty sandwiches and charcuterie.
Buffalo State Pizza Co.
With two locations in the metro, Phillipe Lechevin and Steve Lobson are known for ridiculously large New York-style pizza slices, unique toppings, and selection of craft beer. Expect nothing less from their airport location.
Bo Lings
It's the only restaurant that will have two locations at the airport, one in each concourse.