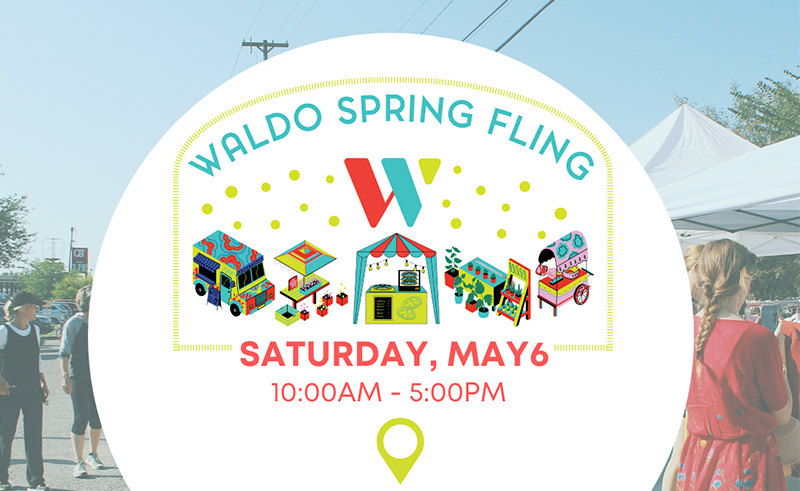 Kansas City's Waldo neighborhood brings back the Spring Fling Festival for the second year in a row on May 6.
Picture this: A soft spring breeze nuzzles your shoulders as you stroll from tent to tent discovering local vendors, delicious bites to eat, and activities to enjoy with every member of the family. 
"Waldo is proud to be a destination for local businesses and introducing a spring festival is a great way to showcase all of the talent in our community," says Natalie Nelson, director of operations of the Waldo Area Business Association. "We saw success in hosting a similar style of outdoor festival this past fall that offered a mix of Waldo businesses and local artists and want to continue to create a safe and fun event for the community to experience everything that Waldo has to offer."
Shop Local
Whether you're searching for the perfect Mother's Day gift, your next favorite T-shirt, or something one-of-a-kind for a loved one's birthday, you're bound to find something that calls to you. 
Not only will you have the 300+ Waldo businesses at your fingertips, but you'll also have 40 businesses and artists hosting vendor booths in a pop-up shop located in the parking lot off of Gregory Boulevard and Wornall Road. 
From handmade jewelry to locally inspired T-shirts, yummy treats, and so much more, there's plenty to be discovered.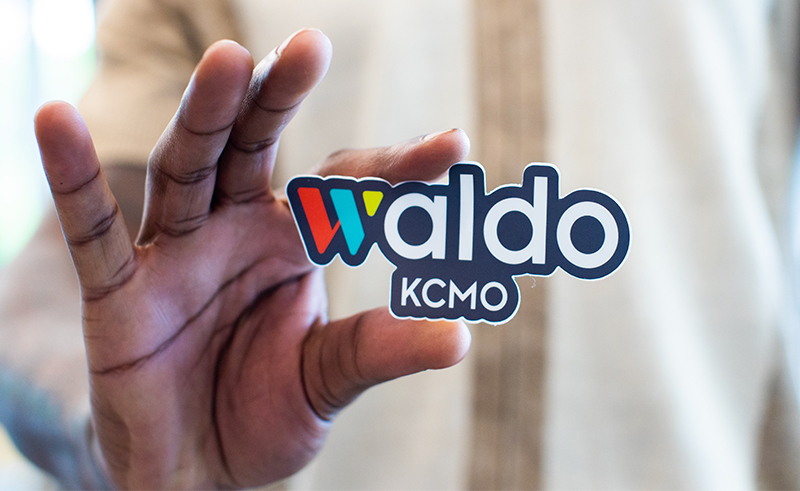 On the lookout for a gift personalized for your loved one? Stop by Pistachio's Embroidery & Gifts where you'll find custom apparel, trinkets, home decor, and more.
Does the spring air put you in the mood for some self-love and wellness care? Breathe – The Wellness Society will be showcasing their healing mind and body services and products in their booth.
Planning to bring your pup along for your day at the Spring Fling? Make sure you head over to The Plaid Badger where you'll find handmade collars and bandanas featuring playful prints.
Other Spring Fling vendors include Emilie's French Teas, Cocoavino, Maypop, Itty Bitty Pitty Co., Athletico – Waldo, Lovelayne Designs, Iampiba, Studio Duo KC, Made on McGee, KC Paws, and KCMO Water, with more to be announced soon!
A Day for the Whole Family
After you shop local, don't forget to explore everything else Waldo's Spring Fling has in store for the whole family.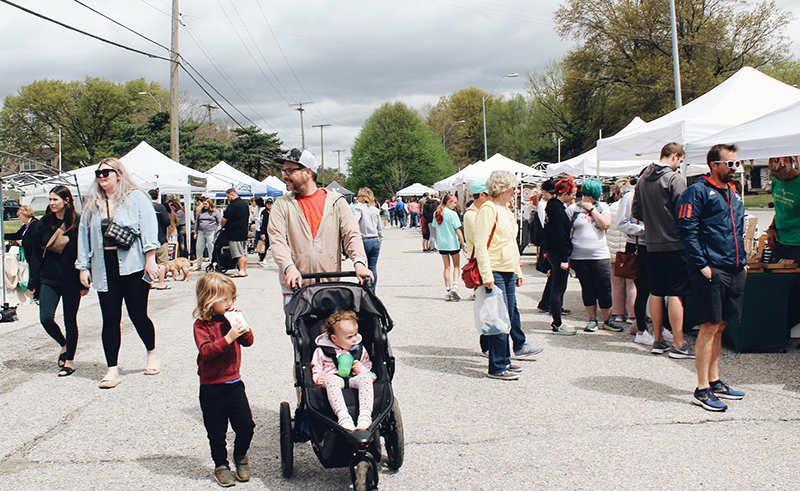 Bring the kiddos along for the activities. The kids can spend the day bouncing around the bounce house hosted by Inflate KC—and tell them to start thinking about a design they want painted on their face. From a simple butterfly to favorite Disney characters, Purple Palette Face Paint will be making face-painting dreams come true.
If you get hungry, you'll have access to Waldo's food options, plus food trucks in the parking lot. Currently, food truck options include Kona Ice and Vee's BBQ. 
Ready to add the Waldo Spring Fling to your calendar? It's on May 6 from 10 a.m. to 5 p.m. Follow Waldo's Facebook page or waldokc.org to keep up with the latest details.