Sponsored content: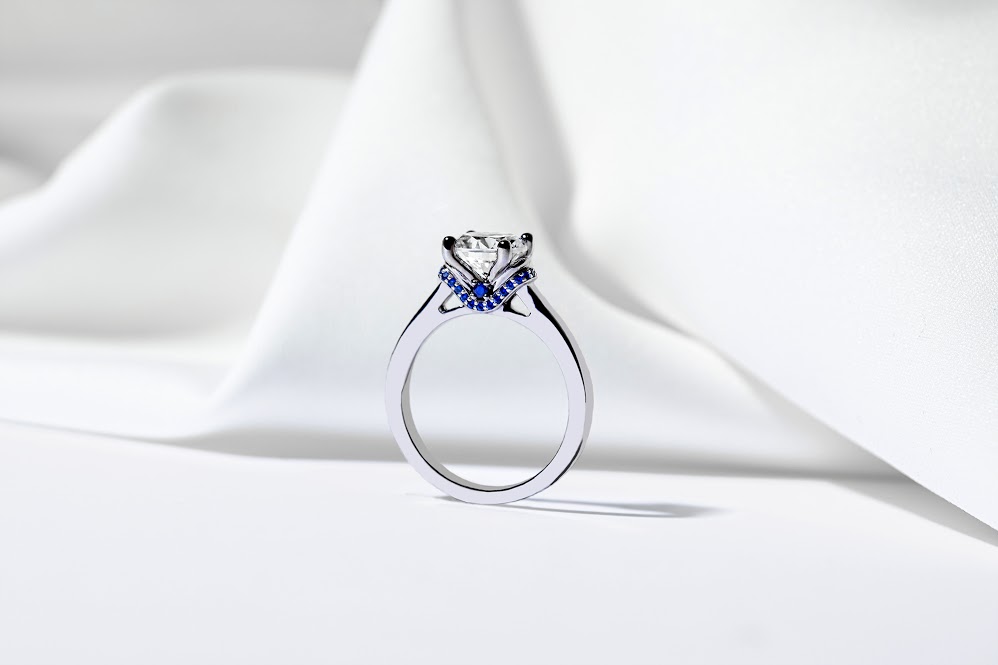 Unique means something different for everyone. That said, going against the grain and bucking what's currently on-trend can be challenging. If you're determined to find or design an engagement ring that's as unique as your love story, you have your work cut out for you.
Luckily, this guide's tips will help you create a ring that's sure to catch eyes for its distinction. Let's dive in!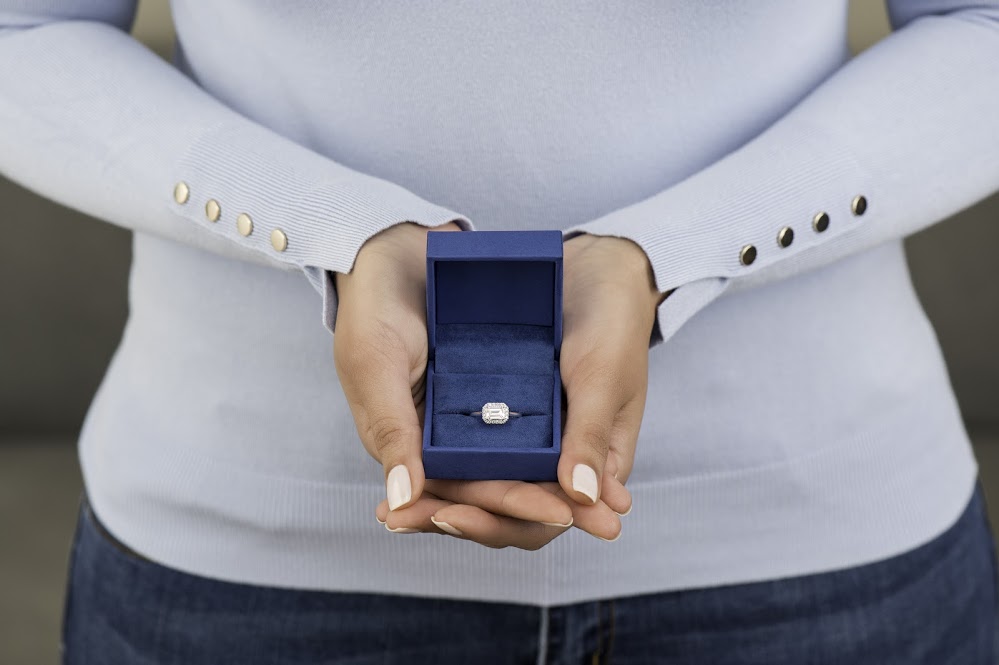 Get an East-West Setting
East-west settings are certainly rarer than their north-south counterparts. It's an interesting take on the traditional engagement ring, that flips the script—quite literally.
Obviously, this plays out best with fancy-shaped stones such as oval-shaped, emerald-shaped, pear-shaped, and Marquise-cut diamonds. When laid on their sides, these diamonds tend to look larger by virtue of covering up more of the finger's width.
You'll also get to play around with some non-traditional settings if you take this route. For example, many east-west set engagement rings use the bezel setting, which encases the stone's exterior in metal. It'll give your ring a fancy Art-Deco vibe.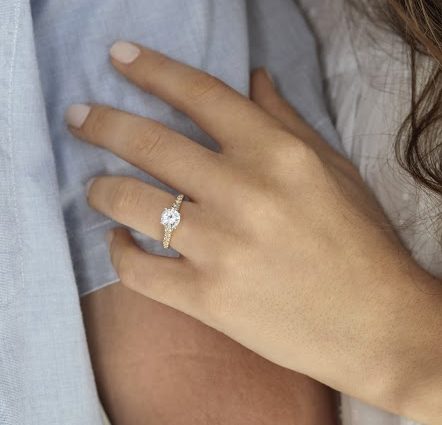 Choose a Band with Mixed Metals
Think of it as an accent wall for your ring finger. While most traditional engagement rings use a single metal, mixed-metal engagement rings feature two or more metals that are different colors (think: rose gold and white gold). The pop of color—or lack thereof, if you're going with a white metal—is a perfect way to enhance your ring's appearance.
Not only can you play with the colors of your ring metals, but you can also choose how to feature them. Some choose to have the metals entwined in a twisted vine pattern, while others choose a wedding band and engagement ring with different metal colors, creating a unique set.
Our only piece of advice is to make sure the two metals you choose are the same type of metal. For example, placing a 14k-yellow gold wedding ring next to a platinum engagement ring might look—off. Instead, mix metals of the same kind and karat.
Buy a Lab-grown Diamond or Other Diamond Alternative
There's no denying that diamond rings are the go-to option for those who prefer a more traditional-looking engagement ring. That said, traditional can sometimes mean outdated.
Newer diamond alternatives, such as lab-grown diamonds, offer buyers a lot more bang for their buck. Not to mention, lab-created diamonds are ethically sourced and an eco-friendly option, especially when compared to their mined alternatives.
Lab-grown diamonds come in a variety of colors and are optically, physically, and chemically identical to mined diamonds. Other alternatives, such as moissanite or white sapphire, make for unique additions to your ring, as well.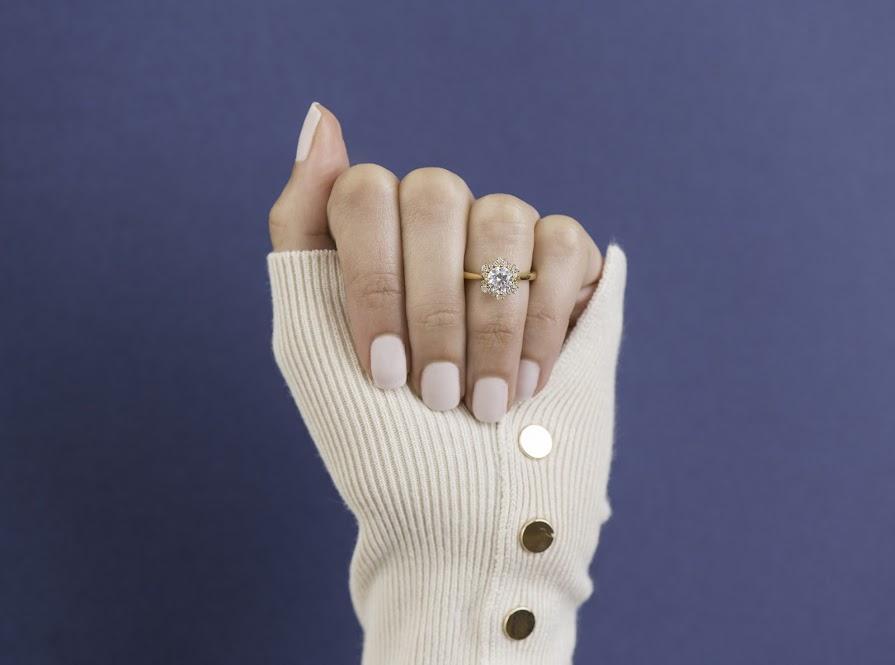 Choose a Setting with Accent Gems
Though diamonds are traditional, it's possible to dress them up with a bit of help from accent gemstones. These stones add a pop of color and vibrancy to any engagement ring. They are the perfect addition for anyone looking for a standout ring feature.
Opt for brightly colored stones such as sapphires or rubies. The deep hues will complement the colorlessness of your diamond. Not to mention, when they are paired with white metal and diamonds, accent stones are unimaginably great at drawing the eye.
If you want to add a more personal touch to your distinct ring, try looking for rings that feature your birthstone alongside the main diamond.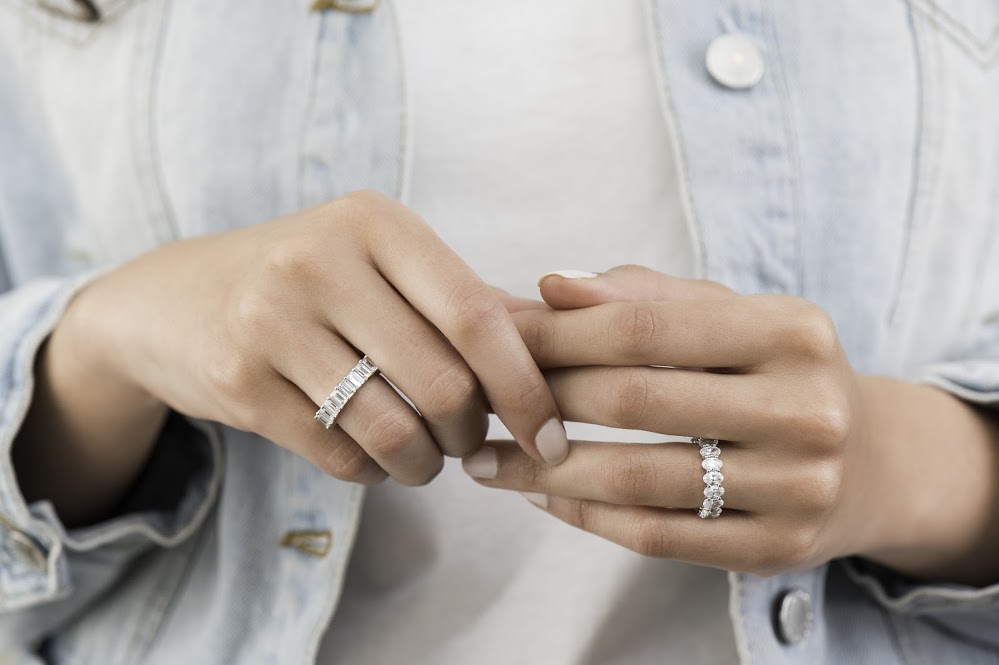 Substitute a Traditional Engagement Ring with a Wedding Band
In some cases, standing out among a crowd means going for understated instead of overstated. That's exactly why opting for a wedding band as your engagement ring is such an unusually unique option.
A thin or thick band will do the trick. If you want to go for uber-simple, stick with a single metal band, alone. However, if you're looking for whimsical or eclectic, opt for an eternity band with diamonds or gemstones completely encircling the ring.
Shopping for an engagement ring means sifting through hundreds of options. And on top of the vast selection, there's one aspect of the experience that can make it even more challenging—finding a truly unique ring. Follow the tips above to help you walk away with a truly beautiful engagement ring that is 100% distinctive to you.