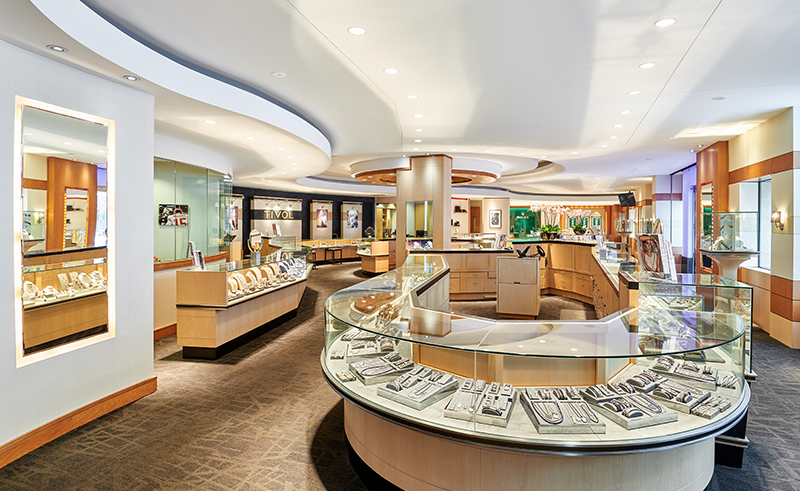 Sponsored Content
When David Yurman launched his first jewelry line in 1980, Kansas City's TIVOL was one of the first stores in the U.S. to carry the brand. Over the decades, the two brands have built legacies on the foundation of passion, collaboration, and curiosity. So, rest assured this holiday season you'll be able to find the perfect David Yurman piece at TIVOL.
For over a century, Kansas City shoppers have trusted TIVOL to find the perfect jewelry pieces to give over the holidays. Charles Tivol opened a jewelry store in downtown Kansas City in 1910, stamping a timeless reputation of enduring workmanship and style to the TIVOL brand, now in its fourth generation.
This holiday season, pay special attention to TIVOL's selection of David Yurman. Like TIVOL, the high-end brand has a decades-in-the-making rich history of family creativity from David and Sybil Yurman as part of what they call "one long art project." 
Shop for Everyone on Your List with David Yurman's Cable and Streamline Collections
Fusing fashion, art, and jewelry, David Yurman took the design industry by storm in its early years, creating an entirely new category: American designer jewelry. Stop by TIVOL while you're holiday shopping and explore two of David Yurman's classic lines: The Cable Collection and The Streamline Collection.
The Cable Collection began 40 years ago when David created a bracelet for his wife. Inspired by the bronze rods he used for his direct sculptures, he twisted individual strands of metal into a helix and embellished the end caps with colored gemstones. Today, Cable shapes every design, creating movement, texture, and depth. As David has said, "Cable is the river that runs through everything I do." 
The Cable bracelet is the brand's most renowned piece and comes in many variations, ranging from mixed-metal versions to designs with gem-capped finials. The collection also includes an array of rings and necklaces.
Looking for the perfect piece for the gentleman on your list? Peruse the Streamline Collection, inspired by bold, clean lines and smooth metal surfaces. This collection expresses a minimalist point of view that's both masculine and refined. Plus, it's reminiscent of Cable with many sleekly polished designs finished with discreet Cable detailing on the contours.
New to the Streamline Collection are enhancements to the collection's core, with closed-hinged and contoured-link bracelet silhouettes, as well as signet ring interpretations of the traditional cigar band crafted from mixed metals.
Creativity, innovation, and careful craftsmanship guide every jewelry design from David Yurman. The brand's design and product development teams dedicate months to concepting each collection before creating prototypes and fine-tuning each piece. Then, the designs are submitted to the manufacturers to create each sample before final approval from the design team.
To this day, David and Sybil Yurman, along with their son, Evan Yurman, are closely involved with every stage of designing new collections. Plus, you can feel good about any David Yurman gift purchase—the brand meticulously screens each of its supplier partners to ensure ethical, legal, and physical standards.
Shop David Yurman's Cable and Streamline collections at either of TIVOL's locations or online at tivol.com/pages/david-yurman-store.