After this hellaciously snow-packed winter, it's time to get the heck out of Dodge—uh, Kansas City, that is. We hit up several local travel agents to pick their favorite hidden destinations. Our criteria? We told them we wanted to go way, way off-the-beaten-path. Think "far-flung" we told them. And we wanted something adventurous that made us go, "Wait—where?" We think we found some winners!
Slovenia
Haley Davis of Destinations HD picked—of all places—Slovenia, which is sandwiched between Austria and Croatia in Central Europe. Recently, a couple asked her to do a little reconnaissance on the country. "Slovenia? I didn't even know the place existed. I was like, okay—nobody's ever asked that of me before. The more I looked into it, the more gorgeous it was. And the scenery? So beautiful."
Seems Slovenia is perfect for communing with nature or getting your outdoors on. "If people want scenery—well, this is the place to go. They have waterfalls, hiking, mountains. You can boat around Lake Bled," says Davis. "They have a little town, Bovec, where you can find ziplining, river rafting, canoeing, hiking, waterfalls, a suspension bridge. And it's the prettiest turquoise water you wouldn't think to find in Slovenia."
We also spied some pretty cool architecture and plenty of castles—some gothic, some a bit more novel. "It's a blend of modern and historic," says Davis. Who knew?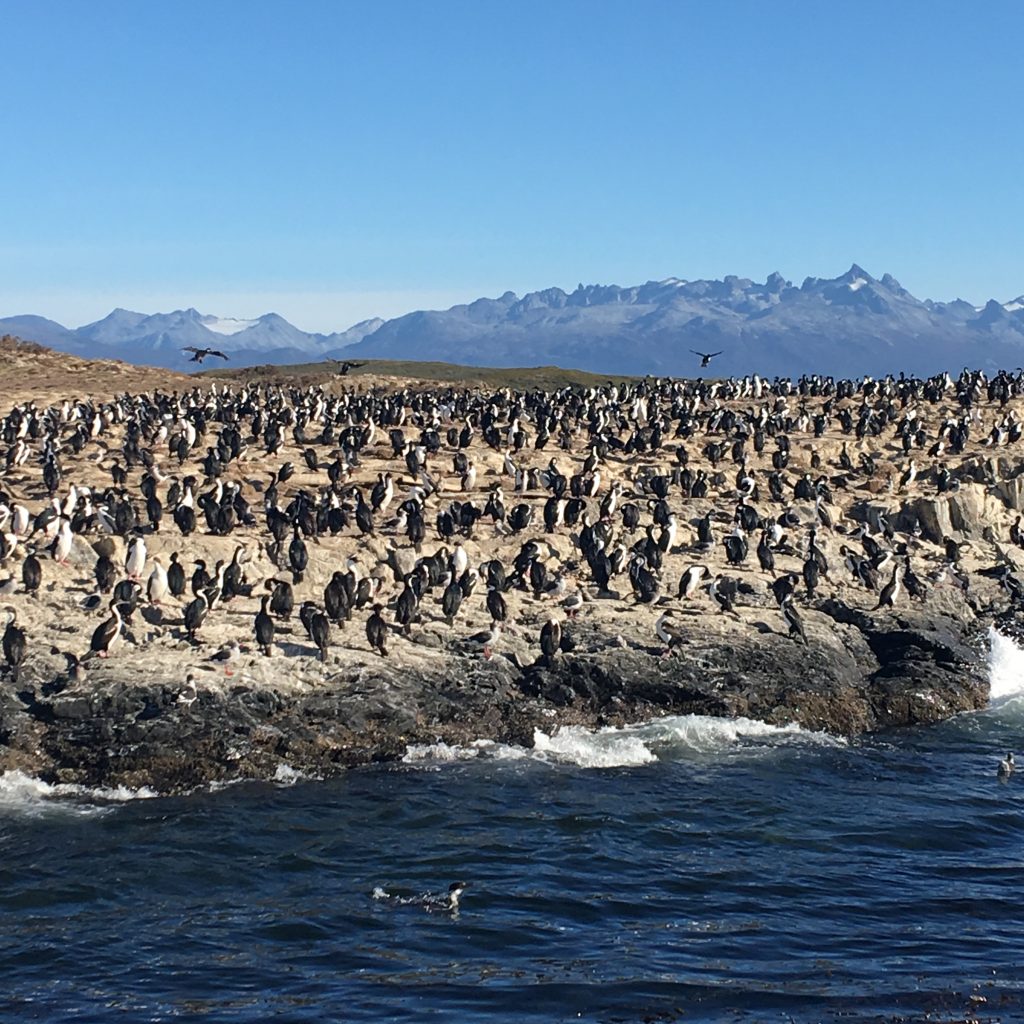 Ushuaia, Argentina
Welcome to the southernmost city in the world, says Mandy Morris of Easy Breezy Travel Agency. "It's nickname? 'The End of the World.' It's a beautiful, quaint town that's within earshot of Antarctica," she says. "Many tourists take cruises over to Antarctica after they have spent some quality time with the Ushuaia locals. I stopped there many times while working on a cruise ship."
Want the unexpected? Ushuaia is for you. The sightseeing may be gorgeous, but the weather is unpredictable. "The backdrop of the Andes Mountains is breathtaking and feels like you are staring at a painting," says Morris. "But some days we were walking along with the penguins wearing short sleeves and the next visit our ship wasn't even visible due to a snowy blizzard."
Morris says to be sure to take the El Tren del Fin del Mundo (The End of the World Train), a four-mile ride through rivers and forests. And she's adamant that you should splurge on a guided tour to get the best experience. Besides ample penguins running (waddling?) amuck, "Ushuaia is full of adventure opportunities, such as scuba diving, skiing, kayaking, sailing, and hiking," she says.  "When you're ready to relax, walk along the bustling cobblestone streets and shop in local bookstores, clothing, and souvenir shops. Grab a delicious meal and mingle with the locals in one of the cozy pubs."
Morocco
Given that it's just a hop, skip, and quick plane ride away from Portugal and Spain, Morocco is an adventurous bet for a far-flung destination with "markets full of wares, shops, spices, people, and animals," says JoAnne Weeks, the vacation sales manager at Acendas. "It's sensory overload."
Rife with culture, this region offers up a one-two punch of being Bohemian and brag-worthy—everything from cave spelunking to camel rides, star-gazing to sand-dune exploration. According to Weeks, the nearby mountainous Chefschaouen ("the little blue city") is the perfect place if "you want to get your boots dirty." (Think of how many more Instagram followers you'll have after your visit!)
Want a night out? Way, way out in the middle of nowhere? "Experience a VIP dinner in the desert at the Agafay Desert camp whilst clamping in luxury," says Weeks. Depending on the time of year, visitors can catch the Geminids meteor showers during the month of December or experience the Erg Chebbi dunes in the remote town of Merzouga. "Erg Chebbi dunes are famous for their great height and size—one hundred fifty meters high in some places," says Weeks. We think Morocco's motto should be "Get out—outside, that is!"
Cambodia
Given that it's 8,606 miles away from Kansas City—a trip to Cambodia is a haul, but it's worth it, says Judy Kurzban, a travel advisor at Valerie Wilson Travel. "The weather is hot and hotter, but what a beautiful country," she says. Two of the bigger cities, Angkor Wat and Angkor Thom, are cultural meccas. "A must is an early-morning tour to experience the incomparable serenity and inspiration of watching the sunrise over mystical Angkor Wat," says Kurzban. "Or enjoy a scenic sundowner on a gondola while floating on the Angkor Thom moat."
Kurzban is also a big fan of Cambodia's capital, Phnom Penh. "It means literally 'city of four faces' and has a strong French influence with a beautiful river walk that's lined with restaurants and parks," she says. "And there is a large Art Deco central market at the center of the city." (She had us at shopping.) In both cities, you will find beautiful artisanal designs and wonderful street food. "The Cambodians are lovely, serene people and welcome visitors," says Kurzban.