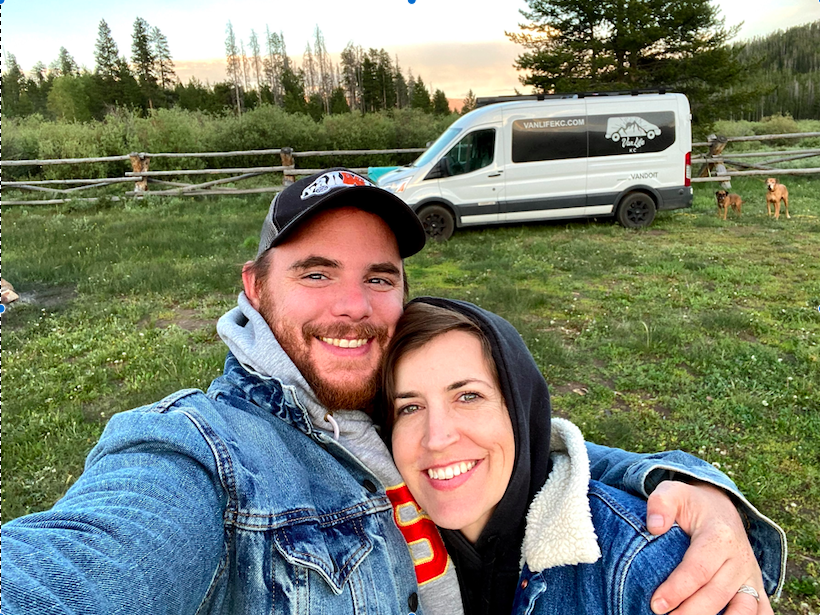 Seconds before the world shut down because of Covid last year, Spencer and Sarah Martin started their quirky-fun, camper van rental business, VanLife KC. "So, that was an exciting time to start a travel business," Spencer says with a laugh. "And by exciting, I mean, scary and nerve-wracking."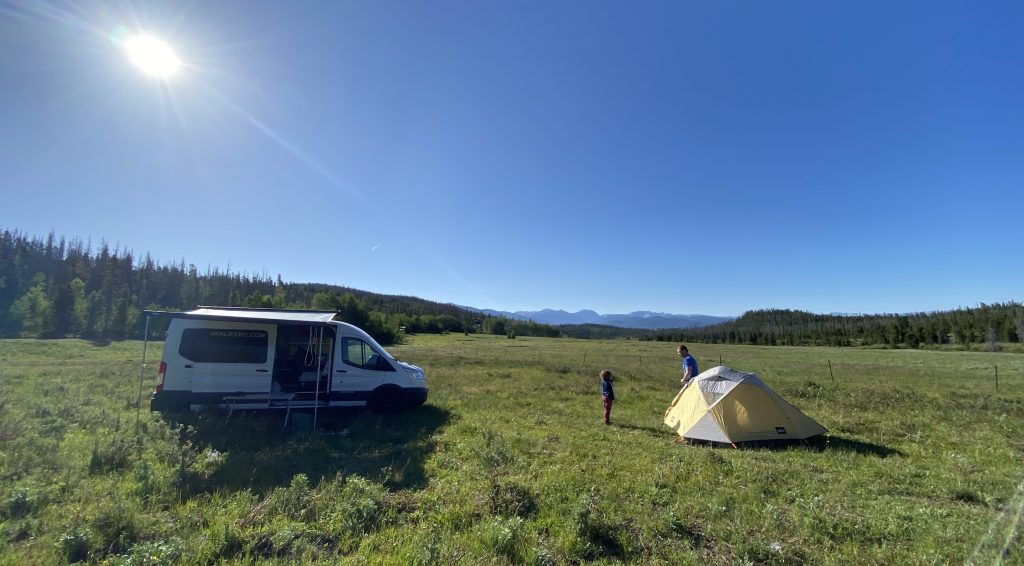 The duo always loved traveling as a family during school breaks, so they thought their business model was a sure-fire hit. Unfortunately, the nationwide quarantine quickly tempered that. "We didn't have a nibble of interest for months because everyone was locked down, campsites were closed, and no one was going anywhere," Spencer says. "But—all of a sudden—people started realizing that they could travel and not be in a hotel or fly on an airplane. From the end of last May, we started booking up a lot more and it has been a blast ever since." (Their ingenious #CampingisSocialDistancing hashtag helped give them some buzz as the world reopened.)
This year, they're helping even more housebound-weary families gear up for some much-needed spring, summer and fall getaways.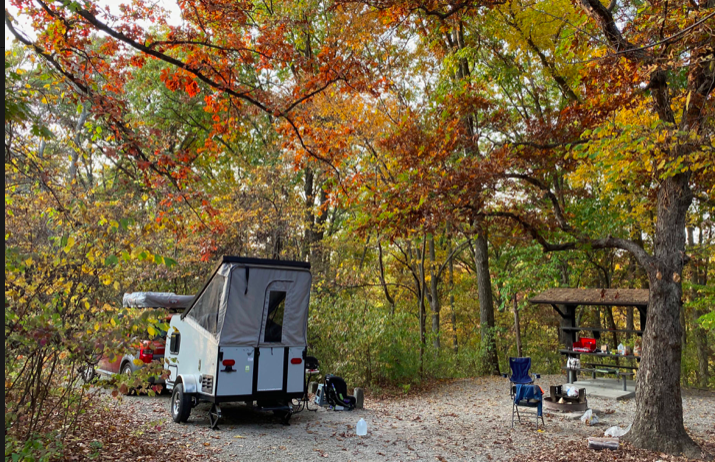 Nostalgia is Working in Their Favor
Sarah says a lot of people have fond memories of VW busses and camping with their families, "so it definitely feeds right into what we are trying to do. Our motto is 'Choose Your Own Adventure' and I think there's kind of a van renaissance emerging in the U.S. and we're excited to help people experience van life again—or for the first time."
 With Americans living a bit smaller than last year, VanLife KC struck a chord with city-goers who just needed a break from being trapped in their houses. "My family and I often just think about selling the house and getting in a van and just going on the road for a while," says Spencer.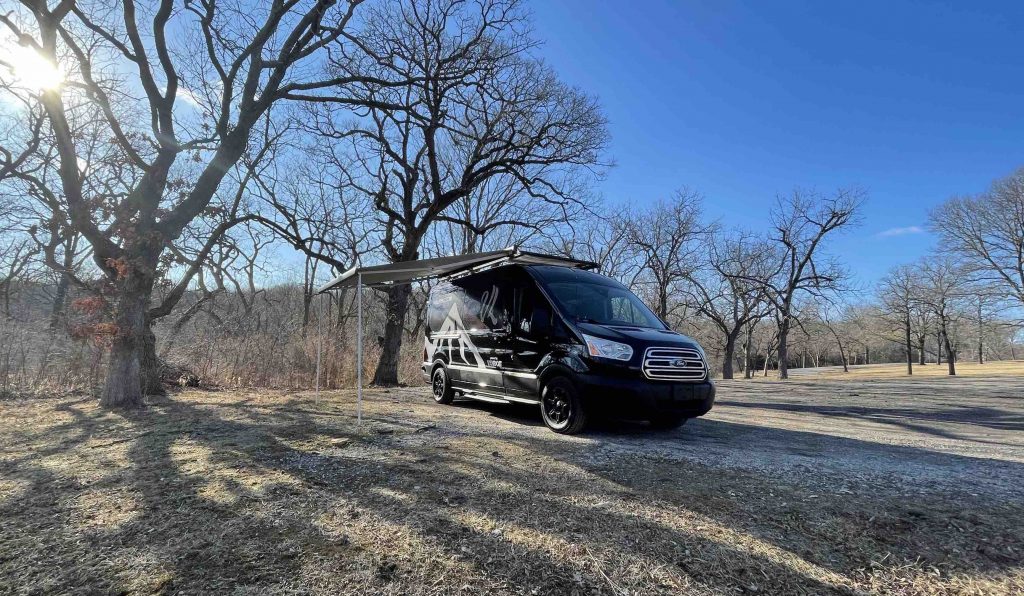 Each Van Has Personality
Forget those big, clunky, traditional RVs. Nope, these vehicles are designed to get you back to nature, but with added creature comforts. Local Blue Springs company VanDOit helped the Martin's design and create their road-warrior wagons. "We wait to name each vehicle until we get to know their personality a bit," says Spencer. "Our two vans—Vanadium, and Darth Vander—were pretty easy to name after our first trip with them." (Spencer says when it comes to naming the vans, the punnier, the better.)
Intrigued? Want to now more? Check them out at VanLifeKC.com. "We have lots of photos and details about the vans and trailer," says Spencer. Be sure to check out their social media for occasional specials and promotions too, including: Instagram, Facebook, and Twitter.