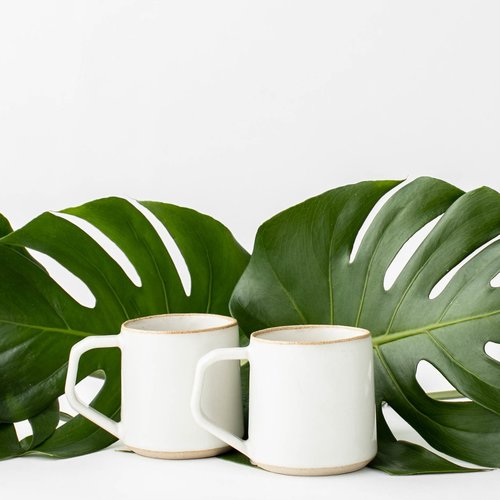 In 2019, we're all about simplicity here at InKansasCity.com. So when we spied the aptly named "Minimal Mugs" at Convival, we simply had to know more. Turns out the backstory behind the mugs has some great local ties. The mugs were designed by Convival's owner Chentell Shannon and are handmade by a team of "female artisans in the West Bottoms," says Shannon. Turns out all their clay and glaze products are made in-house. Impressive!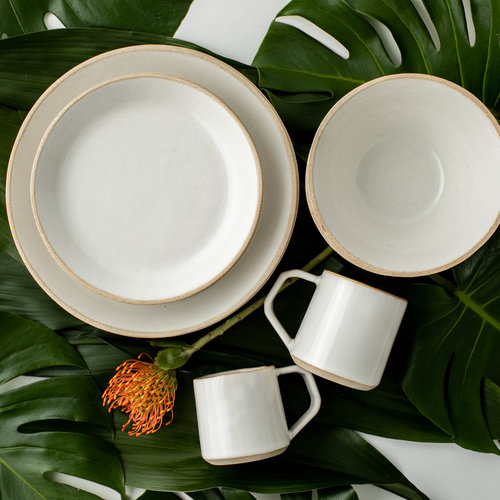 While we're fond of the classic porcelain clay version, the subtlety of their "Sand" stoneware style really jumped out. It's is a proprietary clay recipe designed to mimic the subtle warmth and grit of Hawaiian sand. It's "structured yet organic," says Shannon. "And each piece takes 4 to 7 days to create."
If you're headed back to work this week and in desperate need of a cup of coffee right this second, we can't think of a better cup to use at your desk. Clean, simple, and more importantly, will remind you of that tropical vacation you desperately need to schedule for later this year—or later this month.

Conveniently priced at $20-$24, you can order them online in either 8 oz. or 10 oz. version. (We vote the 10-ounce one, kids. You're gonna need those extra couple sips of tea this week.) Plus, it's microwave, dishwasher, and food safe. Or swing by and see some of Convival's other wares too. "We have walk-in shopping hours at our studio Monday through Friday from 9 to 11 a.m. and 2 to 4 p.m.," says Shannon.