Sponsored content: 

Summer Break is finally here! And if you're like us, you're hoping to find food, entertainment and fun all within driving distance – and all without breaking the bank. Enter Legends Outlets' stylist and three-kid stepmom, Sarah Hagler. Take a look at her itinerary for the perfect day-trip to Kansas City's signature outlet center.

10 AM: THE DAPPER DOUGHNUT
The first stop of the day features the cutest, tastiest, tiniest donuts I've ever had! I especially love that each of us gets to customize our flavors and toppings. Oh, and did I mention they serve delicious coffee too? Very important.
10:30 AM: BOOKS-A-MILLION
While everyone is fresh, we are swinging by Books-A-Million to grab a couple gift ideas I have on my list for some of the kids' friends' summer birthdays. While we're there, I'll have the kids browse the books and toys sections and find something fun to entertain them on our many road trips we have planned this summer. My teen loves BAM's Harry Potter selection and has Five Feet Apart on her summer reading list. The littles are into all the Fortnite books and toys, as well as The Diary of A Wimpy Kid book series and the Dork Diaries. We have been known to spend hours perusing book titles, games, toys, and journals at BAM!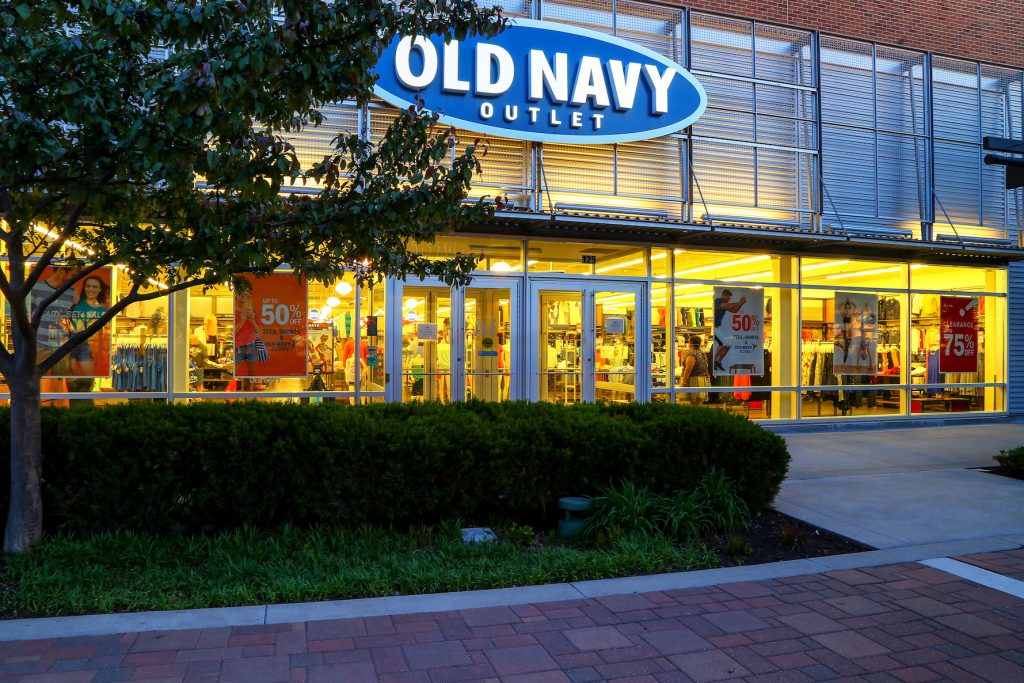 12 PM: OLD NAVY OUTLET
We can't take a trip to Legends Outlets without hitting up Old Navy Outlet. It's our go-to spot for wardrobe basics, and by the time summer break rolls around, everyone is due for new swimsuits, shorts, and flip-flops. I can't pass up the patriotic stuff they always have this time of year, either.
1 PM: JUSTICE, UNDER ARMOUR AND MAURICES
First, I promise ice cream, then, we make a whirlwind trip to everyone's favorite store to grab a fun summer outfit or two. Justice is perfect for my fashion-focused stepdaughter who is after a romper, sandals and some fun Fourth of July accessories for the summer. Under Armour it is for my athletic step-kid who eats, sleeps and breaths in his UA logo shorts and dri-fit t-shirts. And Maurices is my teen's favorite spot for graphic tees, kimonos and the best fitting skinny jeans / jean shorts with just the right amount of distressing and stretch.
2:30 PM: COLD STONE CREAMERY
We all deserve a treat by this point! Kids get their own special concoction of cold creamy goodness folded together with whatever crazy toppings they choose …  and I get another coffee! (If I'm lucky we make a mad dash across the courtyard so I can scope out the latest at Michael Kors Outlet, too.)
3 PM: DAVE & BUSTERS
The games at Dave & Busters are what kids live for. I love going during the week to get half-price tickets too! D&B's Million Dollar Midway could keep us entertained for hours! I love the vintage Pac-Man, Skee-Ball and Pop-A-Shot, but the kids are in it for the Angry Birds, Candy Crush, and the Pac-Man Battle Royale. Dark Escape 4-D and Time Crisis are intense faves of the stepson too. With awesome food like their Dynamite Fried Shrimp and Bang Bang Chicken, we could totally eat dinner at D&B's. But if the weather is nice, I'll vote we move on …

6 PM: YARD HOUSE
Yard House is my favorite place for dinner at Legends Outlets because of the patio seating, appetizers and people watching. Dad or I will definitely order a tall beer or craft cocktail, and the kids will love their spinach cheese dip and truffle fries. We're big into street tacos right now, so we'll definitely get some of those, too. Yard House's menu is one of my favorites for serving a group of picky eaters like mine because they have so many options!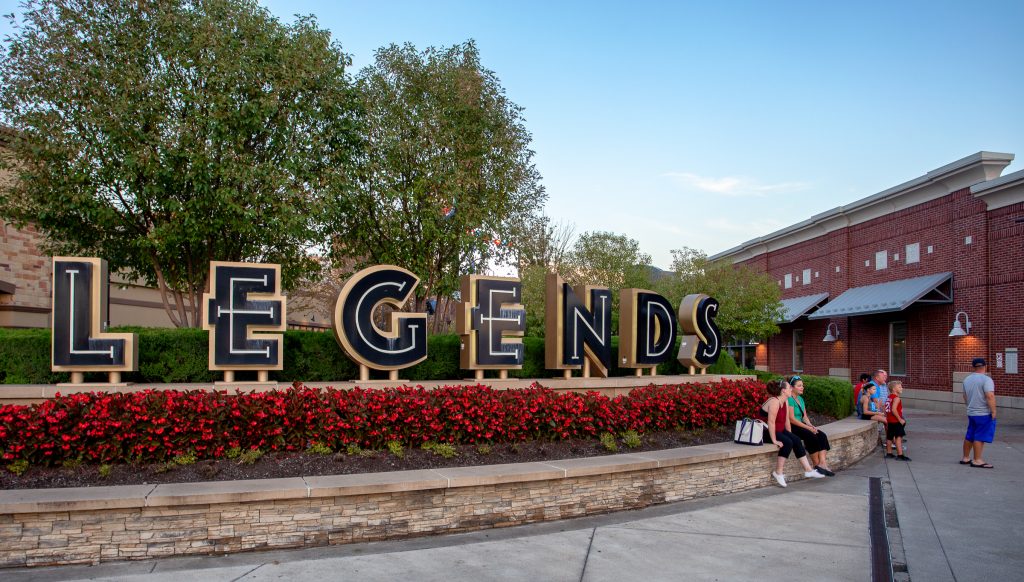 BONUS: If you're tempted to turn your daytrip into an overnighter, consider grabbing a room at one of the many surrounding area hotels, like Country Inn & Suites. In walking distance to all the shops and restaurants at Legends Outlets, this affordable hotel is one of my favorites because it gives a high-end vibe with its modern decor, but totally caters to families with its indoor pool and hot tub, in-room kitchens, pull-out couches for kiddos and complimentary continental breakfast. We're planning on staying the night here during our next staycation so that we can hit up Cabela's and Nebraska Furniture Mart on our way home the next morning!