Despite The Village People telling us to "Go West"—we recently opted to go our own way and visit Sedalia, Missouri, a quick 90-minute jaunt located due east past Whiteman Air Force Base on 50 Highway.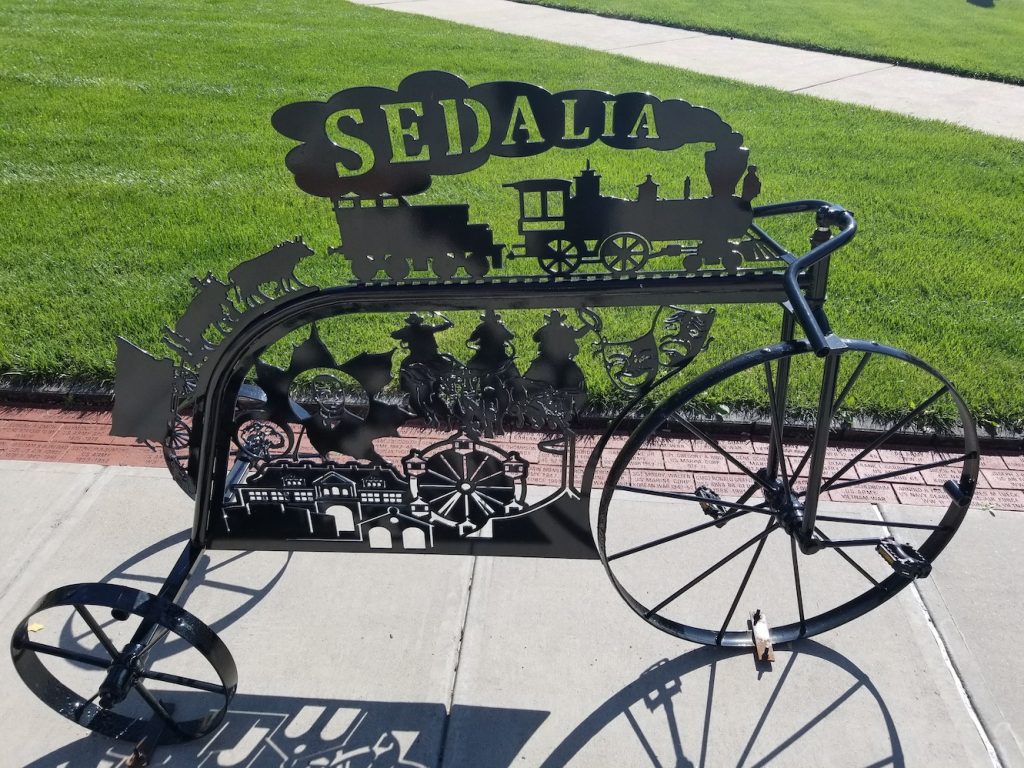 Incorporated in 1860, the town has seen a renaissance in the last decade with plenty of new businesses, eateries, and touristy destinations popping up. While the Missouri State Fair remains the city's calling card, there's plenty to experience in the town—including several hidden gems and a couple of unique culinary experiences.
Off The Beaten Path:
Lamy's Historic Building (108 W. Pacific St.)
Back in the late 1940s, Levi Strauss & Co. contracted the Lamy family to produce 100 percent of their denim ware. Today, within those same walls where workers made umpteen thousands of pairs of jeans, is a must-see community that includes two restaurants, a bar, Josie's Book Store, an event center, and luxury apartments on the third floor. "This was the Levi's manufacturing plant for over 50 years. It's owned by the same family passed down from generation to generation," says Sedalia Convention & Visitors Bureau's Carolyn Crooker.

Trails End Sculptures (Highway S. 65 and 16th Street on Missouri State Fairgrounds) Unveiled in 2015, this elaborate monument—complete with statues and a train—celebrates the end of the trail of the first post-Civil War cattle drive. "It's free and open to public and equipped with guide-by-cell feature. Just dial 660-202-1156 to hear Sedalia's railroad and cattle drive history," says Crooker.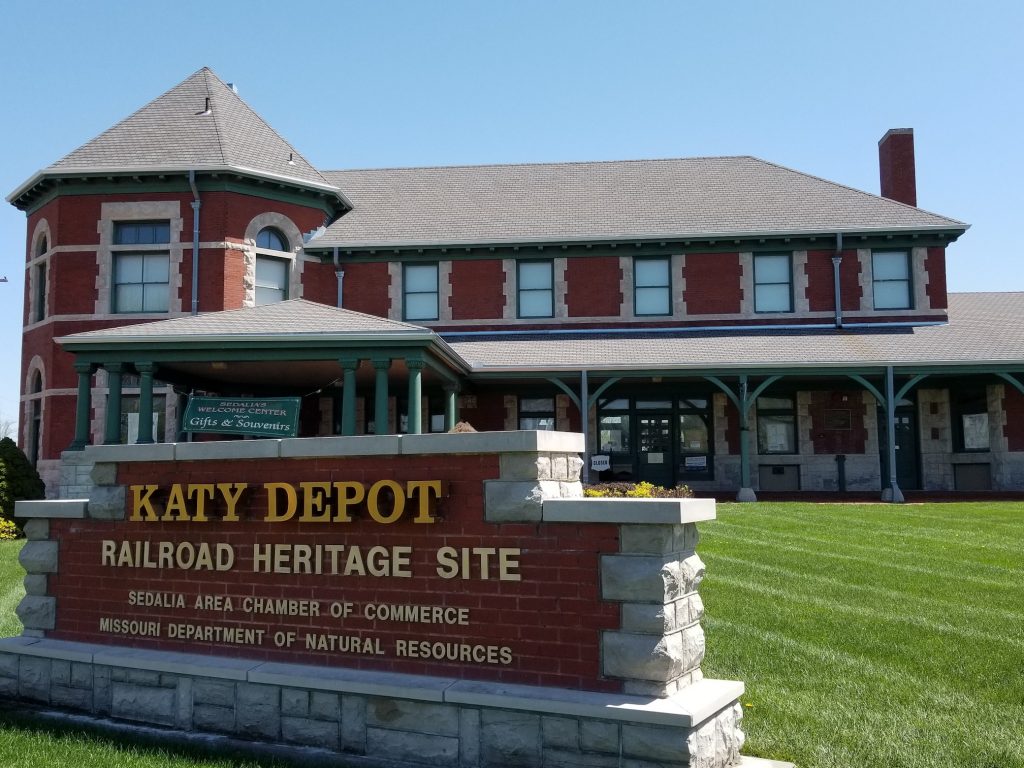 Bike Brigade at the Katy Trail
Even though it was brisk out when we visited, we spied plenty of bicycle enthusiasts riding around (and just outside) town. Bikers gravitate to the Katy Trail State Park, part of the Katy Trail, the longest developed rail-trail in the U.S. With 200+ miles of (fairly) open road that runs east and west across Missouri, Sedalia hosts two trailheads for Katy Trail riders, the Missouri State Fairgrounds and Katy Depot Welcome Center.


Bike it or hike it, the 225 miles of the Katy Trail State Park offer opportunities for recreation and horseback riding, a place to enjoy nature, and an avenue to discover the past.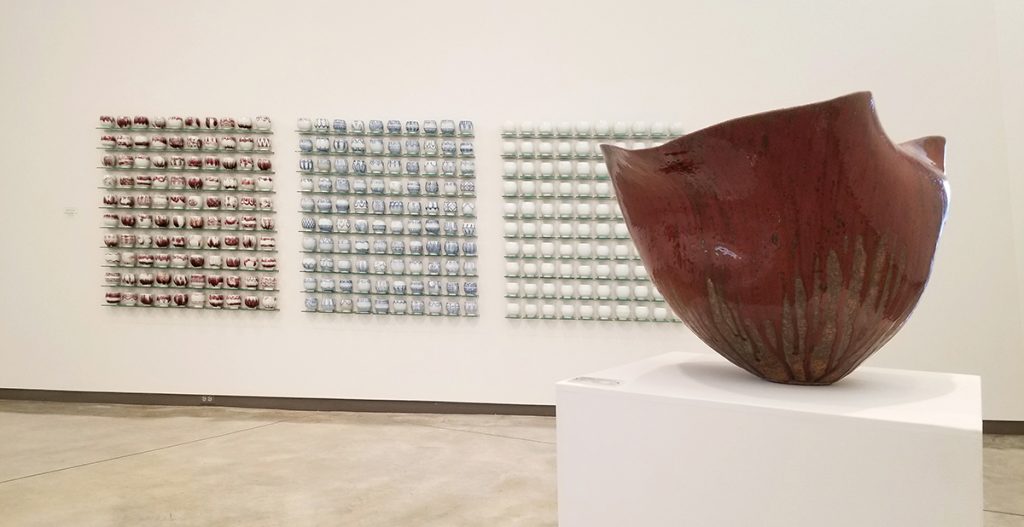 Art Attack
Next year, Sedalia's gorgeous Daum Museum of Contemporary Art will celebrate its 20th anniversary. (3201 West 16th Street) Here you'll find a slew of art collections, publications, and riveting contemporary art. Featured artists include Andy Warhol, Dale Chihuly, Helen Frankenthaler, and Betty Woodman, to name a few. The museum rotates exhibits and selections from their permanent collection—everything from paintings and prints to clay works and sculptures.
Their newest exhibition, "The Rule of Three," is designed to help "the human brain process information through pattern recognition—three of something being the smallest number that allows us to suss out a pattern in a set," according to its website. It runs through May 20th.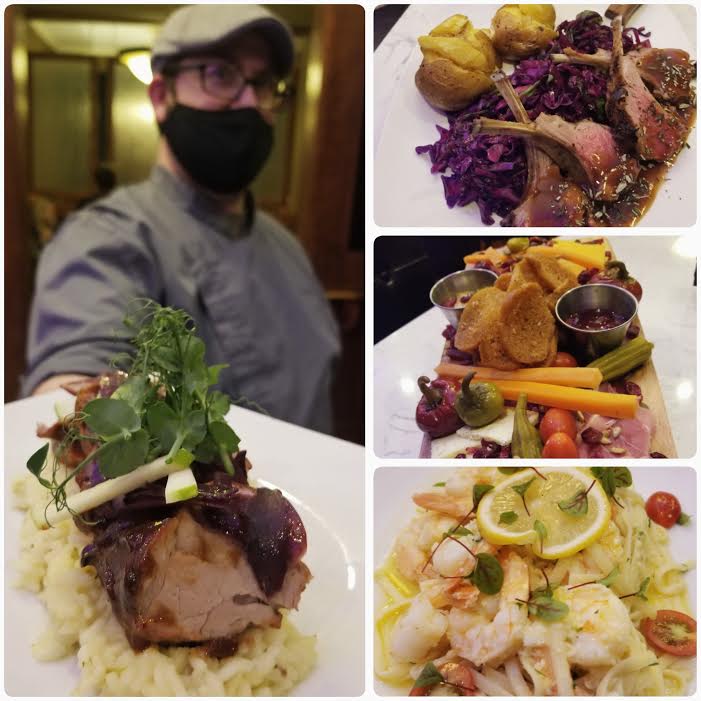 Hungry? Of Course You Are!
Chef (and KC native) Chris Paszkiewicz brings his culinary expertise to the famed Ivory Grille tucked just inside the historic Hotel Bothwell. (103 E. 4th Street) Paszkiewicz's elaborate menu is an ode to his love of Southern cooking and decadent seafood dishes. (Yes, you read right. Carnivores and pescatarians can unite at the Ivory Grille.) Paszkiewicz is renowned for his ever-changing daily specials—including a perfectly prepared lamb chop that sold out during our visit. "I really love checking out what's new around the country and making dishes my own," he says. "People will not only think our plated dishes are beautiful but will enjoy every bite. Plus, we have over 100 wines to offer." The bistro's newly revamped bar and cozy wine bar are perfect for a nightcap.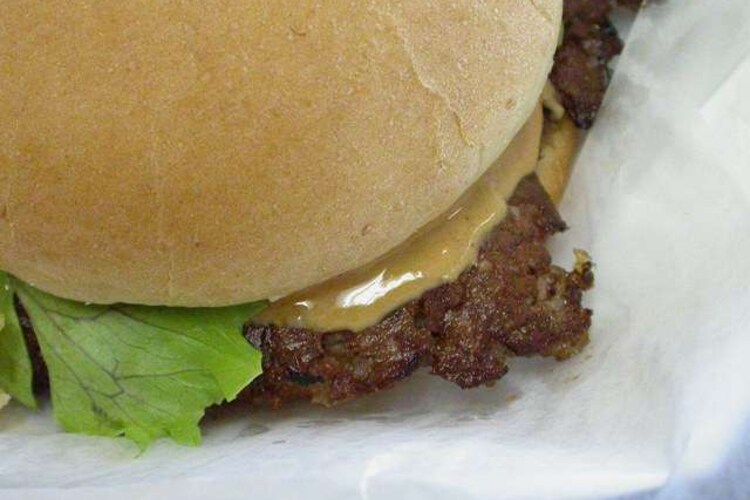 Sedalia's legendary Gooberburger/Guberburger got its start in the 1940s. The burger—which features copious amounts of peanut butter slathered on the bun—was invented by the owner of the famous Wheel Inn, located on the corner of highways 65 & 50, says Crooker. The unique sandwich was destination dining for people headed to and from the Lake of the Ozarks. "Although Wheel Inn was torn down for highway expansion, two other hometown restaurants still serve this famous burger, Kehde's Barbeque and Goodys Steakburgers," she says. (Both are located mere blocks apart on South Limit street.)

Staycation? Yes, please.
In the city's bustlingly quaint downtown district, we spied several new businesses under construction. In the middle of it all, directly across the street from the courthouse, you'll find the historic Hotel Bothwell. This mammoth seven-story building has become a beacon for locals, out-of-towners and several U.S. presidents. Built in 1927, the hotel recently underwent renovations to update its amenities, but kept its original Roaring 20s motif intact. (Fun fact: President Harry S. Truman announced his presidential candidacy there.)
When the second floor ballroom isn't being used for wedding receptions and wing-dings, you'll often find it filled with a slew of bicycles when biking tour groups use the hotel as a respite on their Katy Trail journey. Weekend, overnight, and holiday packages are available year-round. (PS. Better book now for the Missouri State Fair.)