Yoga Nidra is a meditative practice that takes you into a yogic sleep while in the shavasana posture—lying on your back with your arms and legs out to the sides. According to Paige Sutherland, a Kansas City Yoga Nidra instructor, "it ever so gently peels away the layers of illusion until all that's left is the most innocent, connected part of yourself that you've been longing to know intimately. When you meet yourself there, it all starts to make sense. You have access to insight, inner vision, subconscious programming and self-love."
In technical terms she explains that it's extremely helpful in counteracting stress by altering the circulating levels of stress hormones—adrenaline and cortisol. This allows the body to be able to relax on a mental, emotional, and physical level. We isolate the brain and become introverted while maintaining a degree of external awareness by listening to and mentally following a series of instructions. The psychological dimension is the superconscious mind, the hypnagogic borderline between awake and sleep. The brain-wave pattern switches from beta to alpha, and the realm of the experience is deep relaxation, visionary states, conscious dreaming and archetypal imagery.
In 2014 Sutherland received her yoga teacher training at Yandara Institute in Hawaii, where she was briefly introduced to Yoga Nidra. She taught restorative and Yin Yoga for three years, but felt that her heart was not in it, so she decided to turn toward meditation. "Plenty of people in Kansas City were already teaching Asana, and I realized that Yoga Nidra was the right path for me to take, as it is lesser known and not practiced as much here," she says.
She completed the Institute of Integrative Nutrition program last year and went to Norway in June of this year for Yoga Nidra training with Jana Roemer.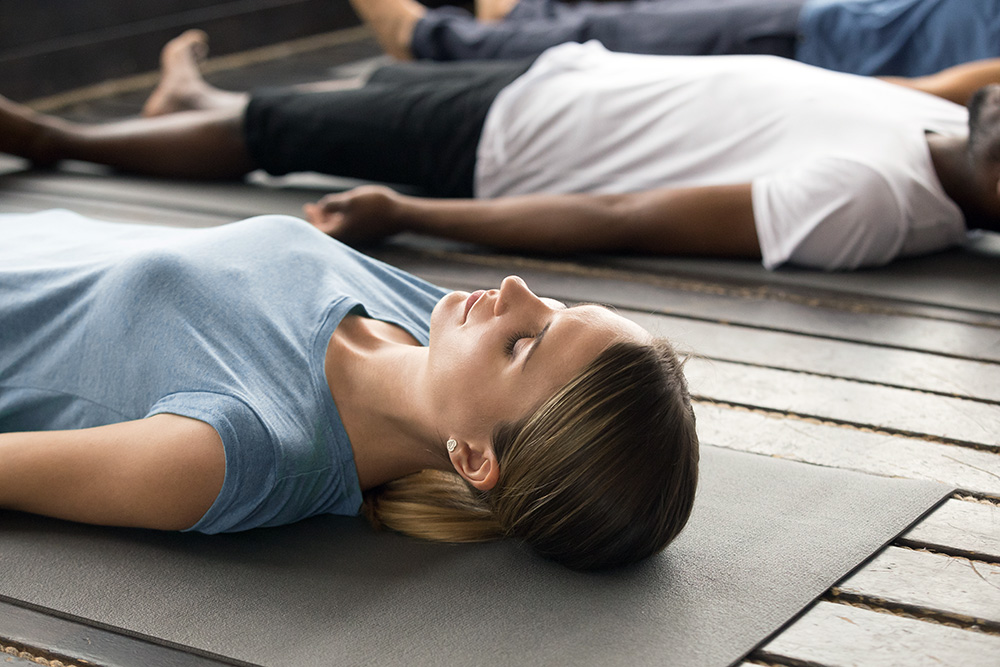 Currently, Sutherland instructs Yoga Nidra for adults at Fusion Fitness at 2323 Grand Blvd. every Tuesday from noon to 1 p.m., and she offers private classes for groups, but she'd like to expand her teen practice. "I began holding teen workshops at Fusion this summer and am planning upcoming workshops in October and December. I feel that Yoga Nidra is vital in helping prune away negative and limiting beliefs about ourselves," Sutherland says. "I am deeply concerned about the increase in mental health issues and suicide among teenagers. I want to help schools implement stress-reducing activities to support emotional, mental and physical health. After studying and practicing Yoga Nidra, I believe it's the best way to help our youth who are constantly plugged into their phones and social media. Also, children and teens are less tense and preoccupied than adults. This makes them more open and receptive to Nidra."
Additionally, Sutherland will be holding sessions each Tuesday night from 5:30 pm to 6:30 p.m. through October 23 at the Lutheran Church of the Resurrection at 9100 Mission Rd. in Prairie Village.
Contact Paige Sutherland at sutherland.paige@gmail.com or through Instagram @wellensswithpaige.