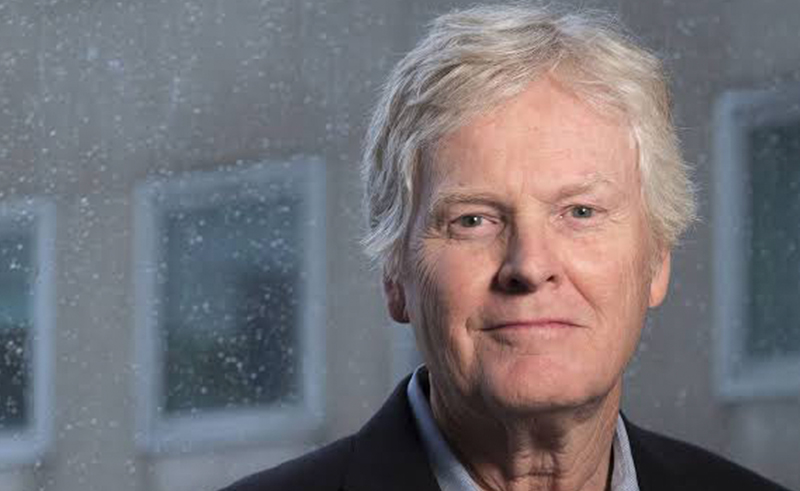 Do you ever feel that no matter how hard you try, you're still not getting enough sleep? According to research conducted by Nobel Prize laureate Michael W. Young, Ph.D., your biological clock might have a lot to do with that sleepy feeling you just can't seem to shake. 
"Animals, including humans, function improperly if these clocks are disrupted because all of our organs are designed to operate together in a rhythmic fashion," says Young. "So desynchronization that throws off our biological clocks can cause health issues. Improving our understanding of the biological machinery that keeps us in tune with our environment and sleep-wake cycles helps us take better care of ourselves."
On March 23, Young will be in Kansas City at Linda Hall Library to give a free lecture about the 40 years of research he's done that has led to a greater understanding of sleep disorders, jet lag, and general human health.
He'll give tips on how to get in restful travel—try not sleeping until the local nighttime and not eating until local mealtimes, no matter how tired or hungry you feel on that first day—plus other helpful discoveries he's made over the years.
In 2017, Young won a Nobel Prize in Physiology or Medicine for his pioneering studies on circadian rhythms, which led to discoveries on how the biological clock regulates functions such as hormone levels, sleep, body temperature, and metabolism.
"Dr. Young's research into circadian rhythms has broad implications for our health," says Eric Ward, vice president for public programs at the Linda Hall Library. "You won't want to miss hearing from this Nobel laureate, whose vast knowledge in this area is not only fascinating but also critical for our productivity and well-being in these challenging times."
Get your free seat at the lecture by pre-registering here, or plan to watch virtually from home by registering here to catch the livestream.