Sponsored content:
There are many non-invasive fat removal procedures—everything from lasers and freezing to microwaves and ultrasound waves—that promise to kill pesky, unwanted fat cells. The only problem? The results can take months and are underwhelming at best, says Daren Taylor, the owner of Daren + Co near downtown KC.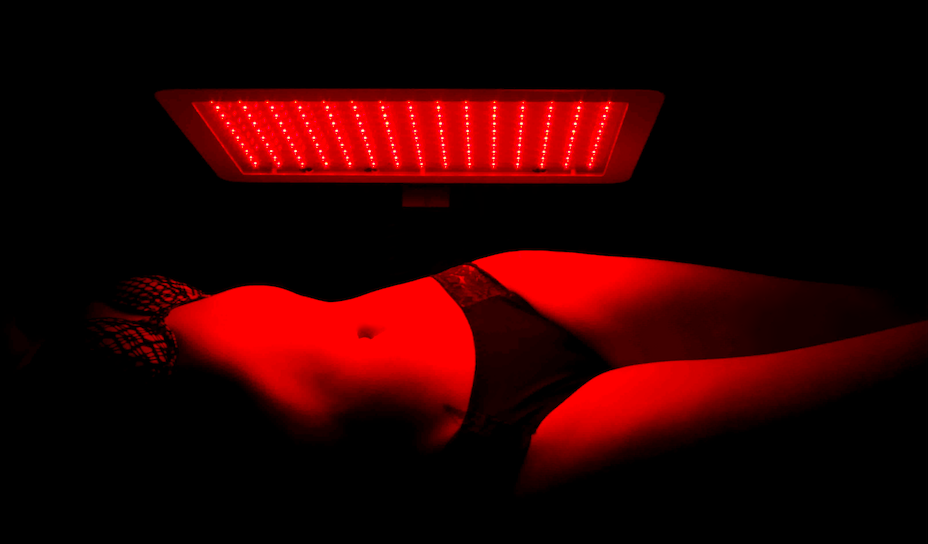 So several years ago when he first tried UltraSlim's revolutionary new red-light therapy treatment and saw near-instantaneous results, he was completely sold—and determined to bring the device to Kansas City. When the system arrived in May, his salon was closed because of Covid restrictions. But now he's up and rolling and couldn't be more thrilled with how well clients are responding and the countless inches they're losing.

Revolutionary Treatment
Forget scarring, bruising, pain, and discomfort caused by other body-contouring procedures. UltraSlim uses a patented type of light to stimulate fat cells. Tired of that stubborn fat you just can't seem to get rid of with dieting or exercise? Taylor says expect dramatic results—even before you leave the treatment room. "The light tricks your fat cell into creating a pore and then the fat releases from your body and you eliminate it via your waste. It's called liposis," he says. "It's completely safe—with zero side effects."
UltraSlim's unique method of instant fat reduction was created in 2011. While the phototherapy and photochemical mechanism is extremely complex, the relaxing procedure could not be simpler. Clients relax while the treatment of red light is targeted over certain areas to shrink fat cells and produce collagen. Each dose of light is an eight- to 12-minute exposure (with one each to the front, the back and left and right sides). "It naturally results in smoother, younger-looking skin," says Taylor. "You're in and out in under an hour." The average client loses 3.5 inches of pure fat during each treatment. Some people can lose upwards of ten inches in a single treatment. "All in under 40 minutes," says Taylor.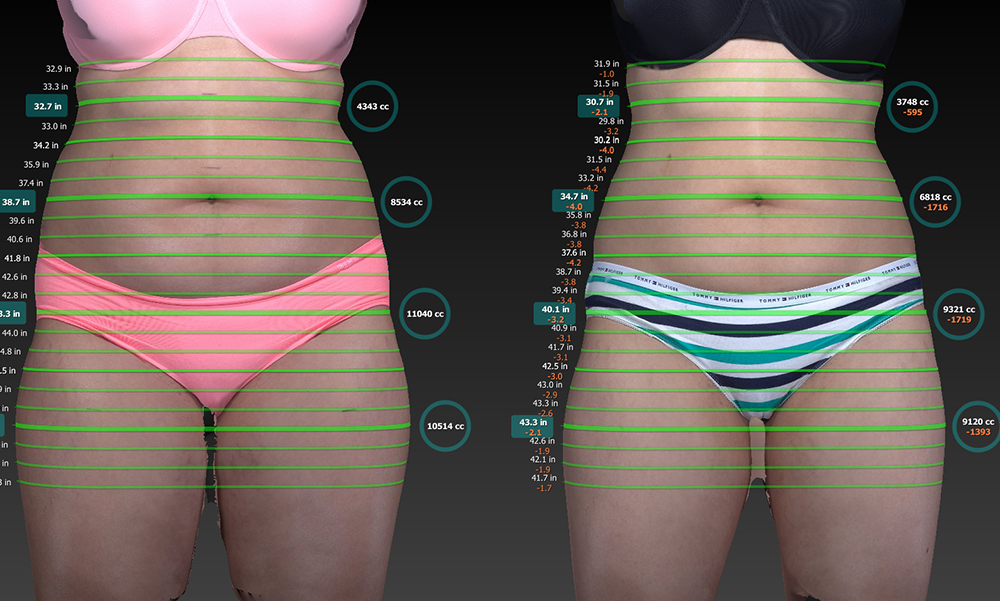 More Than Just Weight Loss
Besides zeroing in on fat cells, UltraSlim's red light therapy can safely and naturally provide relief to people suffering from pain and inflammation. Instead of treating the symptoms of chronic pain like opioids do, the process can reduce inflammation and provide noticeable relief in just one session, says Taylor. "Think of it as pain relief or pain management without surgery, downtime, or drugs," he says. "For instance, I have arthritis in my back and UltraSlim helps me feel so much better."
In addition to alleviating pain at its source, red light therapy "increases your collagen and can resurface your own skin. If you've got stretch marks or loose skin from having a baby, it's almost like a trifecta of benefits," he says. Clients also mention the reduced appearance of lines, wrinkles, and dark spots.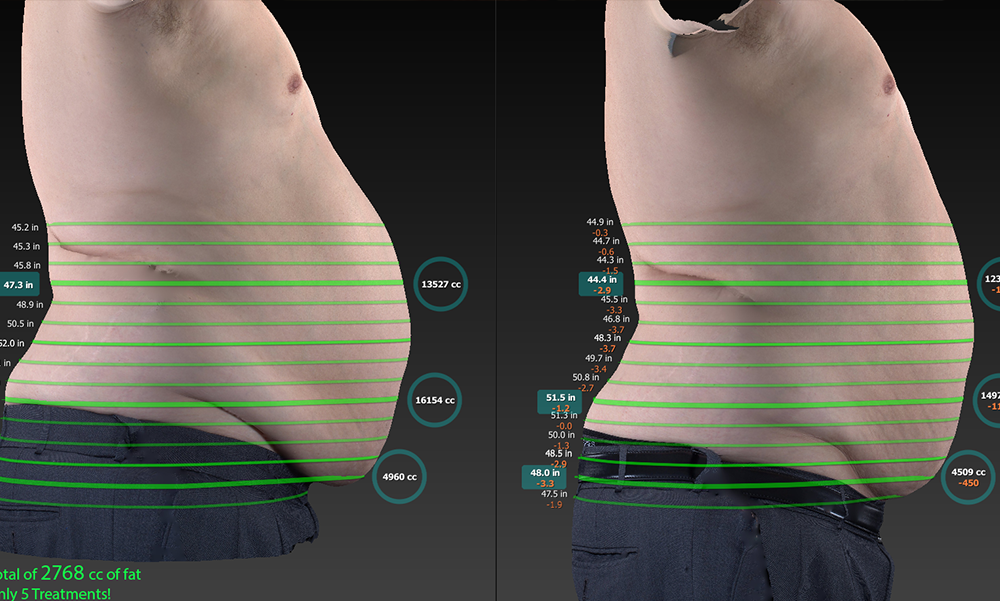 Waistbuster For The Win
By far, the most popular procedure is UltraSlim's Waistbuster that targets the tummy area—often a persistent problem for both men and women. "Flanks, love handles—whatever you call it—we can take inches off," he says.
Another perk? Clients have an opportunity to see a 360-degree photo both before and after the procedure to note precise measurements and exactly where they've slimmed down. "They are truly shocked at the pictures—and the inches they've lost simply from laying under a light," says Taylor. "The photos show you specifically where you've slimmed and tightened—whether it's waist, hips, or thighs."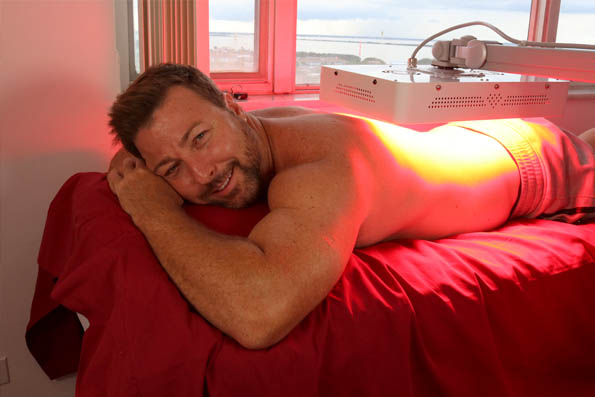 Individualized Care
Before the first procedure, Taylor meets with each client for a mandatory consultation. "That way, we can develop an individualized care plan to achieve your specific goals," he says.
Jane Whiting, an UltraSlim client, says the procedure has more than exceeded her expectations. After only three treatments so far, she's lost 15 inches (and counting). "I carry all my weight in my midsection," she says. "I just feel tighter. And I feel like the hard fat that's tough to lose is melting away. There are clothes that I haven't worn in forever because, well, I felt bulky. That's not the case anymore."
 UltraSlim's phototherapy requires general good health and confirmation that the client's ability to process waste is not impaired. If you have liver, lymphatic, kidney problems or have any serious medical conditions, you should check with your doctor beforehand, says Taylor. It's also not recommended for people using photo-sensitive medications or women who are pregnant or trying to get pregnant. "Any age, any skin type, it will work," he says. "That is, once the health criteria is met. My oldest client is in her 70s—and she's seen truly amazing results."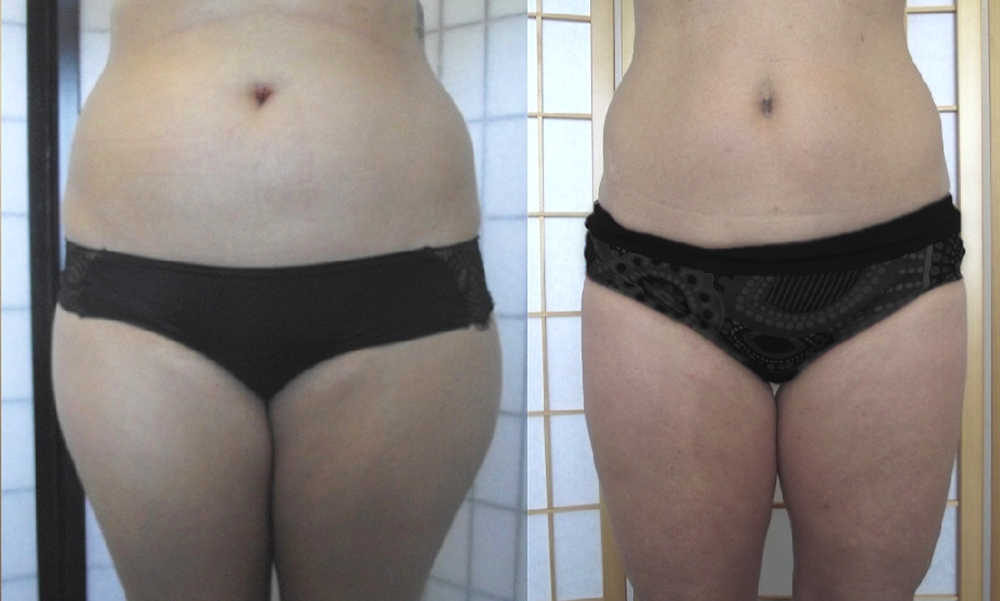 Special For IN Kansas City Readers
If you're looking to shed some of that pandemic weight gain before the holidays, Taylor says the procedure is guaranteed to give you results. In fact, right now he's offering a special to readers to help them start on their 2021 weight loss journey. "Buy a package of four sessions and I'll include two complimentary sessions," he says. "That's a savings of $1,000 for new clients."