Celebrities are shedding 20 pounds and more with this new weight-loss drug
Sponsored Content
When the medical world reveals a new way to drop pounds, you can bet A-Listers like the Kardashians are first in line. But other people—just like you—now have access to semaglutide, the drug Yale Medicine calls a potential "game changer."
Turning off the 24/7 hunger switch in your brain
Semaglutide was FDA approved to treat overweight and obese patients in 2021. Since then, the results have been remarkable.
In a clinical trial published by The New England Journal of Medicine, the average weight reduction was 12.5% over the placebo group—and more than a third of the participants lost 20% of their weight. For someone weighing 200 pounds, that could mean a 40-pound loss. User reviews on drugs.com include examples of 35% weight loss and more.
In a Yale clinical trial, a 49-year-old woman who struggled with losing weight for years says, "the weight melted right off me," with a final loss of 85 pounds. Gastroenterologists view semaglutide as a far superior treatment to the more drastic bariatric surgery.
James Mirabile, M.D., FACOG founder, and on-site physician at Mirabile M.D. Beauty, Health & Wellness has been tracking semaglutide's success for months and now offers it at his office. "Before we add any product or treatment, we always make sure it's safe and effective," Mirabile says.
"Semaglutide has been used as a treatment for diabetes under the brand names Ozempic and Wegovy for years," he continues. "Now, it's available for patients as a way to lose weight." 
Semaglutide is a patient-administered, once-weekly injection that works by mimicking a hormone called glucagon-like peptide-1 (GLP-1) that tells the brain, "I'm full." So, patients eat less and tend to skip snacks. After eating a meal, semaglutide slows down gastric emptying (how quickly food leaves the stomach), causing patients to feel full longer. 
Mirabile says semaglutide complements other treatments that help patients lose weight and feel more confident—including the team's medically-supervised weight loss program, Medi-Weightloss, which offers patients one-on-one nutrition counseling customized to their lifestyle and health history. For those who've lost weight but want to firm and tighten skin and underlying tissue, the medical spa division of Mirabile M.D., MedCosmetic, offers several body sculpturing procedures such as Morpheus8 and EvolveX.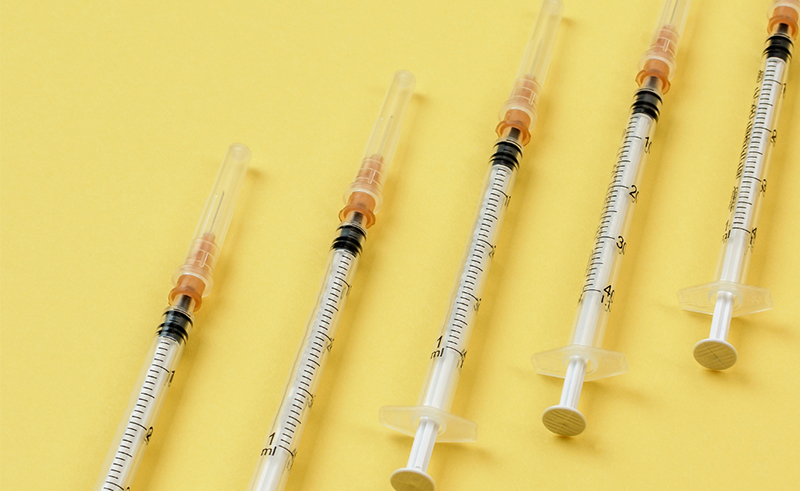 Real results right here in Kansas City
It's not just celebrities zipping into sleek cocktail dresses or business moguls receiving compliments on their fit, ripped physiques.
Two Mirabile M.D. patients shared their results using semaglutide. The first says she'd struggled to lose weight put on during the pandemic (sound familiar?) and needed to lose 20 pounds. "Immediately, I noticed my appetite was half of what it had been. I only lost a few pounds during the first month, but then the weight started coming off. I reached my goal in a little over three months."
Another patient lost 27 pounds and 10 inches in just over three months. Plus, her body fat dropped by four percent. Her appetite was suppressed without the stimulants often found in appetite suppressant drugs. 
Potential side effects
As with most prescribed medications, there can be side effects. These may include nausea, vomiting, diarrhea, stomach pain, and constipation. The Mirabile M.D. health team thoroughly reviews potential side effects before prescribing. 
I'm sold! How do I get started?
Before obtaining a prescription for semaglutide, you must meet all medical requirements, complete a health history and medication review, and complete blood work. 
Is semaglutide right for you? Schedule a free consultation 913.888.7546
Mirabile M.D. Beauty, Health & Wellness
4550 W 109th Street, Suite 130
Overland Park, KS 66211
913.888.7546
mirabilemd.com
Mirabile M.D. Beauty, Health & Wellness combines gynecology, hormone therapy for men and women, MedCosmetic, and Medi-Weightloss. Under the supervision of owner and on-site physician James Mirabile, M.D. we are your one-stop shop for wellness.