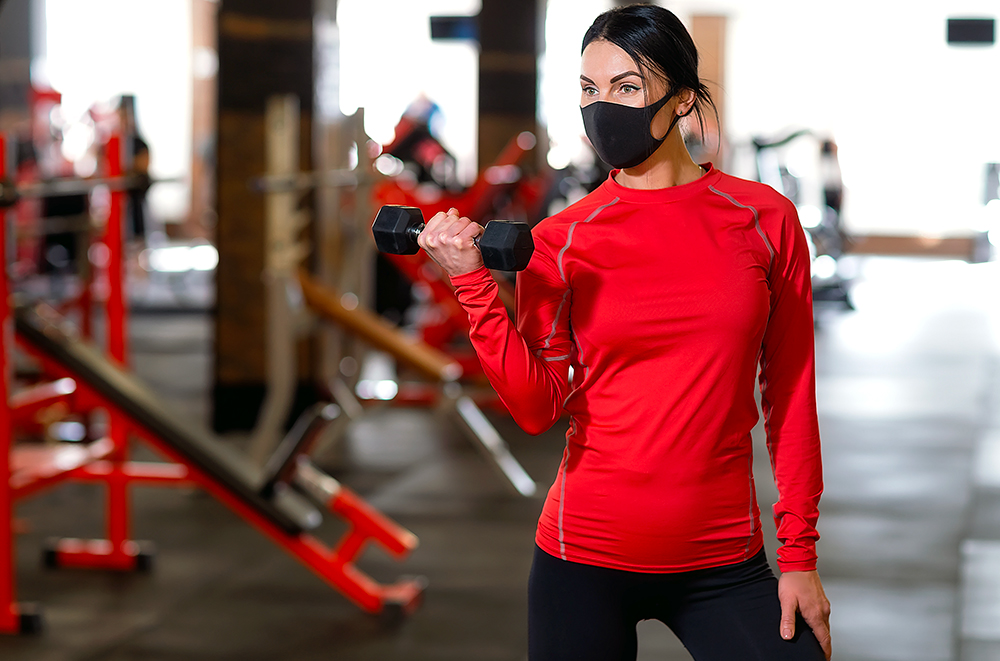 If the idea of sweating near other people is a bit daunting right now, you're not alone. While gyms are allowed to open, those of us taking every precaution to stay safe in a COVID-19 world may shy away from communal experiences, let alone communal sweat spaces. But as we wait for a vaccine, it may be time to venture out into the Iron Paradise. So how do you do that safely?
Find a gym that takes the precautions that make you feel safe enough to focus on your workout. All gyms in the area have leveled up on their cleaning protocols. One Life Fitness at the Power and Light has added an AirPHX to their club, which continually sanitizes the air and surfaces using proprietary technology to kill viruses, including coronavirus. Woodside Health Club has upgraded its HVAC filters to MERV 13 filters and added U/V light to all air ducts. They've also added additional team members to clean high-touch areas and enforce social distancing and mask protocols in common areas.
If members of Bodyfit want to work out in person, they can do so with a temperature check and proper mask-wearing. If they feel more comfortable at home, they can sign into virtual classes, which many gyms are still offering online. For cardio classes, streaming classes through your gym are a great compromise so that you can get your burn on while keeping your exhalations in your own space.
It is also a great time to try lower impact forms of exercise. If you've ever been intrigued by barre classes or Pilates, try a class! Lower aerobic activity can feel safer than huffing and puffing. No matter what, find a way to increase those endorphins with exercise, and stay healthy for the long term.