Sponsored content: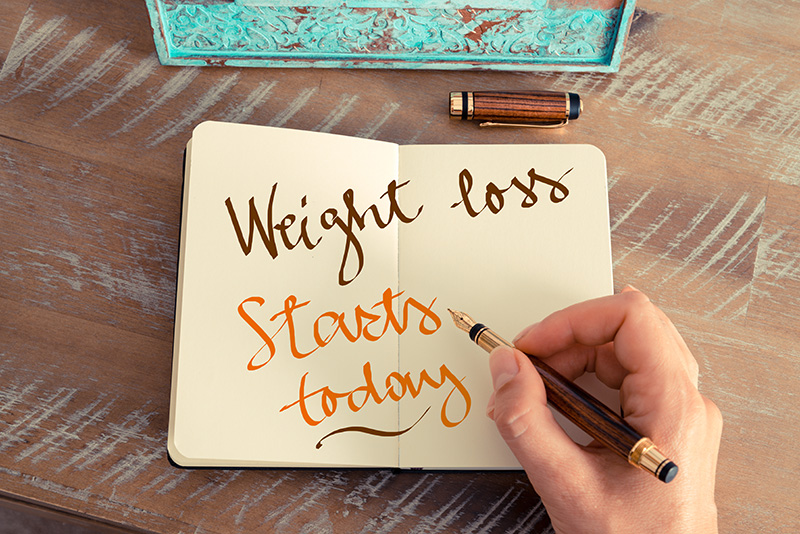 Lose weight with Medi-Weightloss®, then tone those stubborn areas, in time for your season in the sun.
Inspiration is a common foundation for weight loss — that moment when you decide health and happiness are more important than self-destructive habits. And what better motivation than summer looming on the horizon to jump-start your journey to a fitter, more satisfied life?
Often, determining the program that's right for you is a challenge once you've made the choice to sustainably shed extra pounds. Mirabile M.D. Beauty, Health and Wellness offers Medi-Weightloss®, a physician-supervised, success-oriented, three-phase program that incorporates education, ongoing support, healthy recipes, weekly check-ins and more to help patients maintain healthy lifestyles forever.
"Hundreds of patients, tired of DIY diets and other temporary fixes, have experienced success with Medi-Weightloss over the years, losing thousands of pounds and gaining a new outlook on life," says James Mirabile, M.D., FACOG, founder of Mirabile M.D. Beauty, Health and Wellness. "The thing is, weight loss isn't just about hitting a certain number on the scale, which is why our team is with you even after you've met your goals — we're your educators and cheerleaders, for as long as you need us."
The Medi-Weightloss Five Keys to Success are the program's cornerstones: medical, motivational, physical, nutritional and educational.
Weight loss with you in mind
Losing weight takes work and dedication, including eating and exercising that makes sense for your body, managing life's stressors, adopting healthy habits like getting plenty of sleep and being realistic. Weight loss isn't an off-the-rack approach, either, which is why the Mirabile M.D. team consults with patients to customize the program, once determining their unique needs.
Dr. Mirabile notes that if a patient carefully follows the Medi-Weightloss guidelines during the first phase — defined as the acute phase — he or she will absolutely lose weight.
"Ketosis may be a buzz word today, but it's always been the 'science' aspect of Medi-Weightloss," he says. "By simply changing the food you eat, your body is forced to burn fat for its primary energy source."
Along with proprietary supplements and vitamins, new patients receive ketone sticks in their Medi-Weightloss Super Starter Kit so it's super easy to see when ketosis is reached.
Weeks One and Two: a taste of healthy weight loss
Week One Medi-Weightloss meals focus on no less than 500 calories from protein per day, along with healthy fats and plenty of fluids. Signature injections include a metabolic booster of B12 (known as the energy vitamin) and B6/B1, to help convert food to energy. FDA-approved appetite suppressants, if indicated, can be also be prescribed.
This phase also includes weekly meetings with a member of the Mirabile M.D. team to review food journals, discuss concerns and get real-life tips, including delicious recipes.
Week Two incorporates non-starchy vegetables like broccoli, tomatoes and salad greens into a carefully designed nutritional plan. Approved fruits, like strawberries, cherries and apples, contribute to a well-balanced diet and the Medi-Weightloss Signature Patient website is packed with recipes that yield meal inspiration.
Short-Term Maintenance and Wellness Phases
Once your weight-loss goal is met, you'll continue weekly meetings with your Mirabile M.D. counselor, learning how to increase calories and re-introduce additional foods into your diet without re-gaining weight. The final phase, Wellness Phase, offers monthly meetings for accountability, education and to help ensure long-term weight maintenance.
 Non-Surgical spot treatment for fat reduction
If you're at your ideal weight — congratulations! However, you may still experience stubborn areas that refuse to budge regardless of diligent exercise. Mirabile M.D. Beauty, Health and Wellness offers truSculpt®ID, a clinically proven, permanent fat cell destruction treatment. MedCosmetic, the medical spa division of Mirabile M.D., is the first medical spa in the Kansas City area to introduce truSculpt ID, the non-surgical procedure that can reduce fat an average of 24 percent in targeted areas, with patients seeing improvement in 6-12 weeks.


"truSculpt's remarkable results are the primary reason I decided to make it part of my practice," says Dr. Mirabile. "I evaluated a number of non-surgical body sculpting devices and was most impressed by the efficacy of truSculpt. Patients can usually start to see visible results after just one session, unlike other body contouring treatments that take multiple sessions with limited results."
For more information:
Mirabile M.D. Beauty, Health & Wellness
4550 W 109thStreet (I-435 & Roe)
913.888.7546
www.mirabilemd.com
IN Kansas City Reader Offer
If you're ready to lose the weight and keep It off, setup a free consultation and body composition analysis with Medi-Weightloss today!
At your ideal weight, but struggling with stubborn problem areas? Setup a free consultation with Mirabile M.D. MedCosmetic, the only local medical spa to offer truSculpt® ID, the hottest breakthrough in non-surgical body sculpting. Plus, enjoy 20% off a truSculpt ID treatment! Offer expires May 31, 2019. Call today for full details!