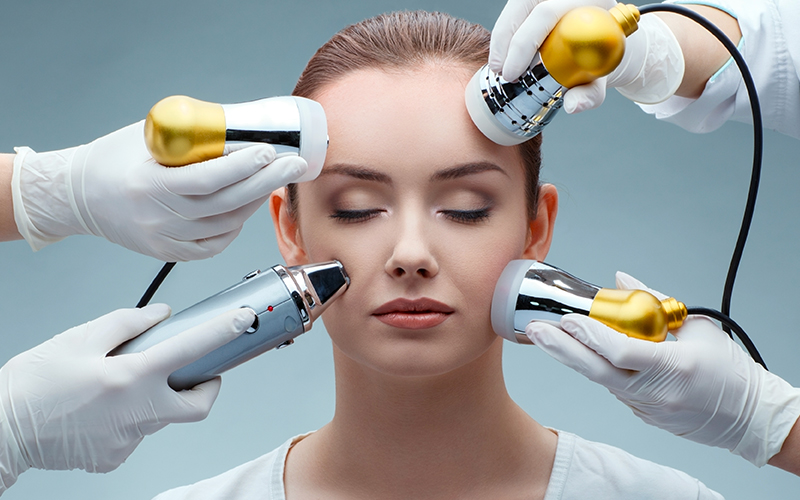 If "self-care"—as in rejuvenating, repairing, and renewing your face and body—is at the top of your New Year's resolutions, no one can blame you. Let's face it—pun intended—it's been a tough couple of years, what with mask wearing (maskne is a real thing) and Zoom calls that reveal sags and wrinkles you hadn't noticed before. And now that we're back to in-person events, there's no hiding behind filters and photo editing apps (guilty) that elicit "you never age!" comments on your Instagram page.  
Lucky for you, Kansas City has a wealth of spas and medical facilities that offer the latest procedures necessary to tuck, trim, and smooth every inch of your body.  Ask a friend with flawless skin, an enviable profile, or trim waistline for his or her secret, and chances are you'll learn the name of a favorite aesthetician or doctor. That—along with hours of online sleuthing—is how we came up with 14 local wonder workers. 
More good news: most of these spas have a full toolbox of the most advanced treatments, using injectables to smooth wrinkles and reverse lost volume, lasers to treat uneven skin tone, and radio-frequency energy (with or without microneedling) to not just tighten tissue but also encourage collagen so results get better over time. This robust array of options means you can visit one of these centers for one procedure or let them create a personalized plan for the next several months or years. 
We'll start with the basics—non-invasive procedures that allow you to return to your normal day immediately, to those that require a few days of downtime. And finally, we'll cover the plastic surgery side of rejuvenation when minor tweaks are no longer enough.
Let's Get Glowing
Nearly every spa offers facial massages and dermaplaning to whisk off fine facial hairs for smoother skin that absorbs skin-care treatments more easily. 
But Hand & Land sets itself apart starting with its location: the historic Luzier Building on Gillham designed by Kansas City architect Nelle Peters in 1928. Inside—along with a wide variety of organic face and body treatments and essential oils—is a refilling station to decrease waste. Stay for an enzymatic glow mask, then leave with incense sticks that impart a relaxing, smoky aroma. The spa side also offers acupuncture, cupping, and an infrared sauna. 
Meanwhile, the Facial Bar in Columbus Park with a fun boho vibe and a new Olathe location, promises "happy skin in 30 minutes." The Bar Power Facial includes a luxurious massage with exfoliation for a clear, clean, and smooth visage. And here's where to get a Lash Lift, a treatment that fans out and curls your natural lashes for more volume and length.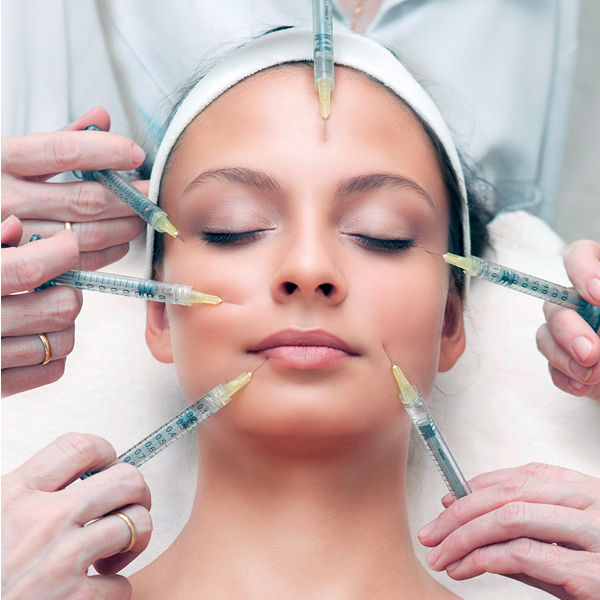 Beyond Botox
Consider neurotoxins, including Botox and Dysport, the entry level to cosmetic treatments. These injectables smooth lines between eyebrows, the forehead, and around the mouth. Most aestheticians recommend starting treatment sooner rather than later before those wrinkles have a chance to deepen. But there's been a downside to Botox—it doesn't last, meaning another trip to the spa every three to five months. 
However, there's a new smoother in town—Daxxify—and Georgous Aesthetic Bar on the Country Club Plaza was the first—and one of only a few—to offer it locally. The key differentiator is its staying power: Daxxify can sustain for six months and has worked up to nine months for some patients, saving you time and money. 
Other big news at Georgous is Juvederm Volux, the first FDA-approved filler specifically for the jawline. Volux has more structure than other fillers, making it ideal to treat a recessed chin or create a more chiseled jawline. 
Luminare Aesthetics and Wellness in Blue Springs offers another alternative to Botox. Xeomin has fewer side effects and is less expensive than Botox, yet is FDA-approved. Another exciting treatment is the HIFU (high-intensity focused ultrasound) Skin Sheek Lift. This "lunch hour lift" tightens and contours skin and targets fat.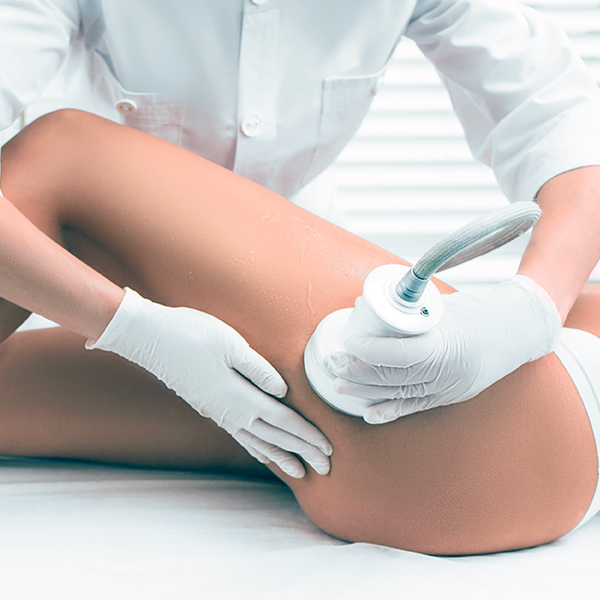 Say "See Ya" to Cellulite and Sagging Skin
AesthetiCare, with locations in Leawood and Liberty, has 37 (and counting) FDA-approved, state-of-the-art procedures to address facial and body rejuvenation goals. For instance, the spa is able to treat cellulite, just in time for that cruise or beach vacation. Cellfina uses micro-blades to sever the connective bands that create puckering and dimples; studies show no recurrence even after three years. And AesthetiCare's Sculptra Butt Lift kick-starts collagen growth to add volume and shape to the derriere. Using a combo of treatments can provide a better, ahem, bottom line. 
AesthetiCare's Age Jet Advanced Plasma Skin Therapy is an FDA-approved skin-resurfacing procedure that treats fine lines, wrinkles, acne scars and skin laxity, and is the only treatment safe for both upper and lower eyelids. 
Rajeunir Medical Spa, with three local locations and one in Springfield, uses CoolSculpting to blast stubborn fat without surgery, lasers, or suction. Safe to use on the neck area, abdomen, flanks, or thighs, patients can see immediate results with optimum slimming in a few months. Spencer Eagen, the medical spa's board-certified plastic surgeon, performs breast augmentation or reduction and body contouring, among other procedures.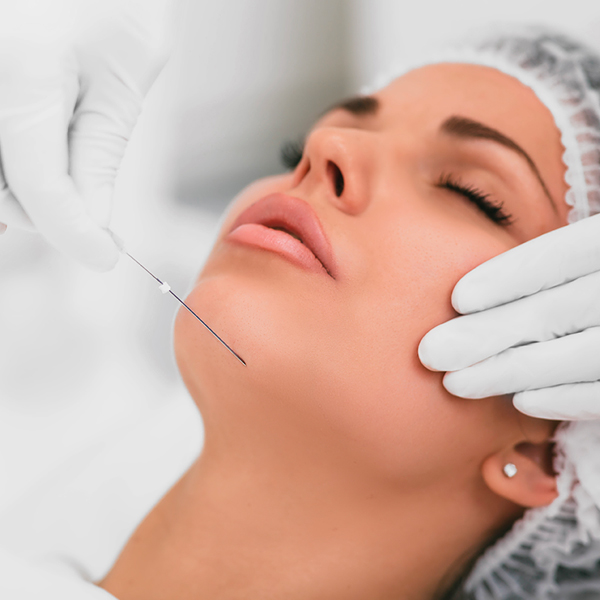 Remarkable Results Without Surgery
At aNu Aesthetics & Optimal Wellness, aestheticians on the med spa side can rejuvenate your face and body with procedures that contour, firm, and smooth skin. But aNu also offers nontraditional treatments to deal with chronic disease and mood disorders, including anxiety and depression. The clinic is the only one to offer Reikin™, which combines intra-muscle (IV) ketamine therapy with Reiki, a form of Eastern medicine known to work on a deep energy level. Sessions take up to three hours. 
The Wellness Center at aNu also helps the body to heal itself with regenerative treatments, such as IV and injections, that enhance immunity and vitality, including its popular Turbo Shot, which has B12 to boost energy. 
Sunlighten Day Spa's infrared sauna treatments detoxify, rejuvenate skin, aid in weight loss and pain relief, and help reduce blood pressure. These are just a few of the benefits. In fact, the far-red version is known as a "passive cardio workout" while relaxing. Sunlighten also provides cupping therapy, lymphatic massage, and is one of the only licensed spas in town to offer Theragun, a deep-tissue repercussive therapy for stubborn muscle knots. And for the height in luxury, indulge in a rose-petal foot soak, which is complimentary with most services. 
If you follow celebs like Kim Kardashian and Eva Longoria, you may have heard of the nearly miraculous results Morpheus8 has on firming tissue on the face and neck and shrinking and tightening areas of the body, including the abdomen (Kardashian's secret), flanks, thighs, and underarms. The procedure uses state-of-the-art radiofrequency energy with 24 silicone-coated needles beneath the surface of the skin into superficial fat. Mirabile M.D. Beauty, Health and Wellness is one of the first medical spas to bring Morpheus8 to Kansas City and has a unique advantage over other providers. It's the only spa that can treat at a heat-level depth of 8mm, meaning it can tighten tissue more effectively while stimulating collagen production. 
Can you defy gravity on your face and neck without going under the knife? The answer is yes at Hollyday Med Spa and Aesthetics. Hollyday performs PDO Thread Lifts to reposition tissue using sutures placed under the skin that lift and tighten the area for immediate improvements in the areas around the cheekbones and jowls and soften lines around the mouth. The sutures, which eventually dissolve, help stimulate collagen for long-lasting rejuvenation. The med spa on Gregory Avenue recently added an Injection Studio in Prairie Village, which, along with treating individuals, hosts Botox parties for groups.  
If you think, "I want glowing, firm skin like that," you might be talking about the medical director at Plaza Aesthetics & Wellness, Amber Botros, a physician who also happens to be a Kansas City Fashion Week runway model. One of the center's standout treatments is the HALO Laser, a non-ablative alternative to typical lasers that results in less downtime—days instead of weeks. The new Plaza location also offers Bodytite, which liquifies and removes fat while contracting the skin. One benefit is that multiple areas can be treated together. 
When Surgery is the Only Solution
The latest versions of anti-aging treatments can halt the effects of time up to a point. But at some point, men and women seek the care of Kansas City's list of reputable, board-certified plastic surgeons who can treat lax skin and loss of volume in the face and resculpt and contour areas of the body. 
At Monarch Plastic Surgery, a mini-facelift addresses sagging skin, wrinkles, and jowls on the lower face, the area that can make a person look older than they feel. Using shorter incisions that are well-hidden in natural creases around the ears and hairline, this procedure—done under local anesthesia—results in minimal bruising and swelling. The patient can usually return to normal activities in just three to seven days. Monarch surgeons can also perform a brachioplasty, which removes excess fat and skin on the underside of the arms. 
Its non-surgical side offers anti-aging procedures, including Botox, facial fillers, and Renuvion, a treatment that targets loose skin and fat around the abdomen, neck, flanks, and neck. 
Associated Plastic Surgeons has built a 30-year reputation of trust in Kansas City with five board-certified doctors who can take years off your face with lower or upper eye surgery (or both), a brow lift, or full face lift. Rhinoplasty can improve your profile. 
Body-contour options include a tummy tuck and breast reconstruction, including breast reduction for men. Surgery can be used in conjunction with non-invasive treatments, including CoolSculpting and liposuction. The medical spa side can provide rejuvenating treatments, including fillers, laser hair removal, and lasers to address sun damage. 
Hannah Vargas, a board-certified surgeon with Vargas Face and Skin Center, has been featured in Lucky magazine and the Goop Guide to cosmetic surgeons (the only Kansas City doctor on the list). Thanks to the full array of services offered, the clinic can use surgical and non-surgical procedures to improve the jawline and troublesome neck area. A neck lift, PDO threads, liposuction, and microneedling with RF laser are a few of the options to use individually or in combination over time. 
Vargas also offers Bellafill, a new FDA-approved dermal filler that lasts five years. It's an ideal treatment for smile lines and deep acne scars.
The clinic also addresses hair loss with transplants and iGrow laser light therapy, which stimulates cellular activity to regrow hair over time.