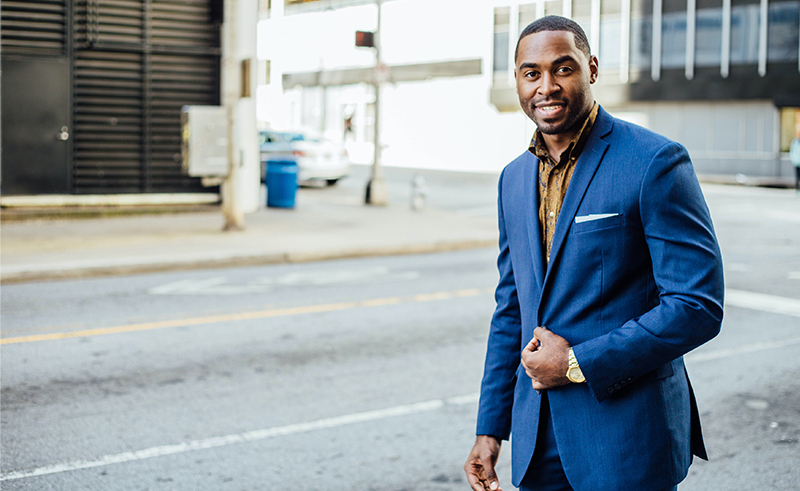 Sponsored Content
When James Mirabile, M.D. began his practice as a board-certified obstetrician and gynecologist 30 years ago, his focus was on providing optimum wellness options for women. 
Over the next three decades, he began adding more services to his medical center that would address the needs of both female and male patients and tap into the exciting advancements in face and body rejuvenation treatments.
"My goal was to provide a whole-body approach all under one roof," says Dr. Mirabile. "I recognized that often, health care issues are interrelated, such as weight gain due to hormonal disfunction. And once we treat that, patients want their appearances to reflect a new-found vitality." That synergy inspired the clinic's rebranding to Mirabile M.D. Beauty, Health and Wellness. 
As the medical center's options expanded so did its demographic. Female patients began bringing in their husbands and male friends who were seeking anything from weight-loss programs to age-defying treatments. 
"Over the years, the number of men coming through our doors continues to increase," Dr. Mirabile says. "Just like our female patients, they feel welcomed and appreciated."
Gentlemen, start your engines
In 2013, Dr. Mirabile and his team began treating men with SottoPelle®, a bio-identical hormone replacement pellet therapy. It's been life-changing for men suffering from low testosterone, which can result in weight gain, loss of muscle mass, decreased energy, mood swings, and low libido. 
The treatment is ideal for busy men; a tiny pellet is inserted under the skin every six to seven months. One patient credits the therapy for giving him his life back. "My emotions ranged from anger to crying for no reason," he says, "and I was facing several health issues including high cholesterol. I had no idea all these problems were tied to my hormones. 
"Several weeks after my treatment, my (health) numbers were under control and I had my energy back. I began long-distance bike rides again, something I hadn't felt like doing for years. And let's just say my love life improved as well." 
Men-approved Medi-Weightloss 
"When we began looking for an effective weight loss system in 2010, I researched several national programs," says Dr. Mirabile. "But Medi-Weightloss was and is the only one that provides all the elements I wanted: it's science-based, easy to adapt into your lifestyle and best of all, it works." 
"I love good food," Dr. Mirabile says, "so the program had to include a variety of healthy food choices, whether cooked at home or while dining out. Pre-packaged, tasteless meals just won't cut it for me, so I wouldn't want that for my patients, either." By following the medically supervised system, on average patients lose 7 pounds the first week and 2 to 3 pounds each week thereafter for the first month. 
Richard is thrilled with his success with Medi-Weightloss. Not only did this patient lose 85 pounds, but he also improved his overall health. "The biggest motivator for me to lose weight was hearing from my primary care doctor that I was at risk for Type 2 diabetes," Richard says. 
"Thanks to Dr. Mirabile and his team's support, I was able to make good choices when it came to eating and exercise is now part of my daily routine. 
"Less than a year after starting Medi-Weightloss, I'm out of the danger zone for diabetes," he says. "I also have more energy and confidence and now I can fit into fun clothes." 
Get summer-ready with face and body treatments
Men are increasingly turning to the MedCosmetic division of Mirabile M.D. Beauty, Health and Wellness for the most advanced rejuvenation services. 
Laser hair removal is a popular service for men, especially during summer when poolside and lake activities beckon. 
Evoke is one of the many non-invasive facial transforming treatments that are ideal for men because it's painless and there's no downtime. In fact, it can be done over lunchtime while the patient sits upright and can check emails, read or watch TV. 
This ground-breaking procedure uses bipolar radiofrequency energy to tighten skin on the face and jawline for a more youthful, defined profile. Evoke has won several accolades including SHAPE Magazine Skin Awards and New Beauty Innovators winner. 
Check out the website for the entire list of men-approved procedures and programs available at Mirabile M.D. Beauty, Health and Wellness. You'll see dramatic before-and-after pictures, read testimonials, and access special deals for the month of June, including these:
SottoPelle® natural hormone therapy: First-time patients get 20% off. This discount is available any time, not just in June. 

Medi-Weightloss: New patients get $50 off*.

Evoke: Take $150 off* a treatment series. 
*Offers valid through 6/30/22. Cannot be combined with other discounts. Evoke discount is valid on a series of 6 treatments; series must be initiated during the promotional period.
Mirabile M.D. Beauty, Health & Wellness
4550 W 109th Street, suite 130
Overland Park, KS 66211
913.888.7546
mirabilemd.com
Mirabile M.D. combines gynecology, hormone therapy for men and women, MedCosmetic medical spa, and Medi-Weightloss. Under the ownership of on-site physician James Mirabile, M.D., we are your one-stop shop for wellness.