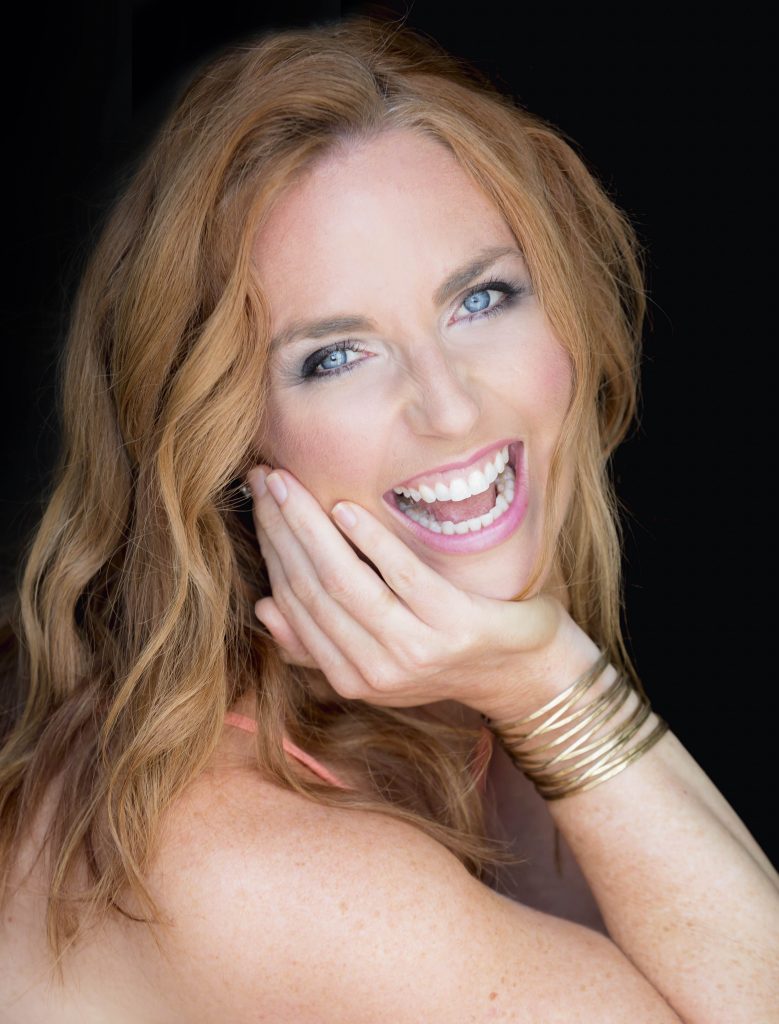 Sponsored Content
After nearly a decade as one of the top chefs in Kansas City's culinary scene, Renee Kelly is pursuing new adventures.
We last caught up with Kelly in 2020, when she had departed Kansas City for the wild west of Wyoming where she was heading up food and beverage operations at Saratoga Hot Springs Resort and Snowy Mountain Brewery.
At that time, she was in the early stages of launching her passion project, Vahi, and now Kelly's full-time gig is heading up the company as founder and formulator of Vahi's natural and organic products that seek to empower women with sensual skin nourishment.
Sounds like quite the deviation from Kelly's culinary career, doesn't it?
While in Kansas City, Kelly opened Renee Kelly's Harvest restaurant in Shawnee's Caenen Castle, became a frequent face on local morning news shows, competed on Top Chef, and made appearances on NBC's Today Show. As it turns out, Kelly's extensive background as a chef shaped the skills she needed to found Vahi.
"I promised myself when I started the restaurant that the day it wasn't fun was the day I needed to stop," says Kelly. "I still miss my gardens. I miss the farmers I worked with. I miss all my customers. But I lost my joy. So, I decided to close, and shortly after a mentor of mine gave me an idea for a product that could help a lot of women."
Kelly's mentor was a craniosacral therapist who focused on newborns and their mothers. He shared with Kelly that many of his clients lamented that due to medical challenges following birth, they could no longer enjoy intimacy. Kelly's friend suggested she put her skills as a chef to use and come up with a concoction to help these women feel their sensuality again.
"At first I was like, 'I'm not a chemist, I can't do that,' and he told me to use my chef brain," she says. "So, I gave it a try, and it took me 18 months to figure out the formula." In the end, figuring out the formula came down to combining ingredients to make a recipe just as Kelly did as a chef.
Building a Brand
Using coconut oil, cocoa butter, shea butter, shea olein, jojoba oil, CBD, and all-natural vanilla, Kelly created the formula for Vahi's flagship product: Ovule Sensual Lubricant.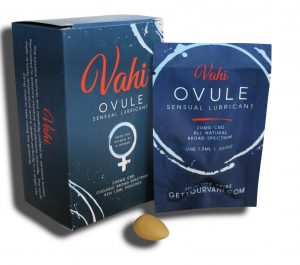 "I chose very healthy ingredients that are very nourishing to the body," says Kelly. "Through making this product I learned that there are so many issues with female health that aren't being talked about and because of that many women don't want to be intimate because it's painful, or they feel uncomfortable. They've tried lubricants, but those make them uncomfortable, or cause yeast infections and intimacy hurts more. So why would you want to do something that's painful?"
Kelly spent months looking for the right formula to overcome those challenges, and CBD was the answer. "They're releasing studies on CBD that say it helps with inflammation, and it may help with pain relief. It helps with body relaxation. The initial idea was to help that life experience and bring sensuality back, to help men and women feel great when they're being intimate."
When Kelly saw how transformative her product was for women who tried it, she knew she had to make the company her full-time career.
"A friend of mine had a really traumatic childbirth, and she asked if she could try Ovule," says Kelly. "After she tried it, she told me it was the best her body had ever felt, and intimacy felt good again. As she was telling me how much it changed that aspect of her life, the light bulb went off for me, and I knew this was going to be my next business."
As more women tried Vahi products, Kelly learned that her formula is also ideal for women in perimenopause and menopause who experience vaginal dryness.
"Your body doesn't feel good when you're going through so many hormonal changes," she says. "Most of my really great feedback comes from ladies who are pre- or post-menopausal because it gives them that moisturization. They write me and tell me how much they enjoy it and how good they feel, and their bodies feel good."
Since launching in 2020, Kelly has created a line of products that harness women's empowerment, as well as body oils, body sprays, sugar scrubs, candles, and clothing that help women get the self-care they deserve.
"Vahi has opened my eyes to a whole different mindset about bodies," says Kelly. "Our bodies are this sensory mechanism to have fun with while honoring it and nourishing it. That's what Vahi is all about."