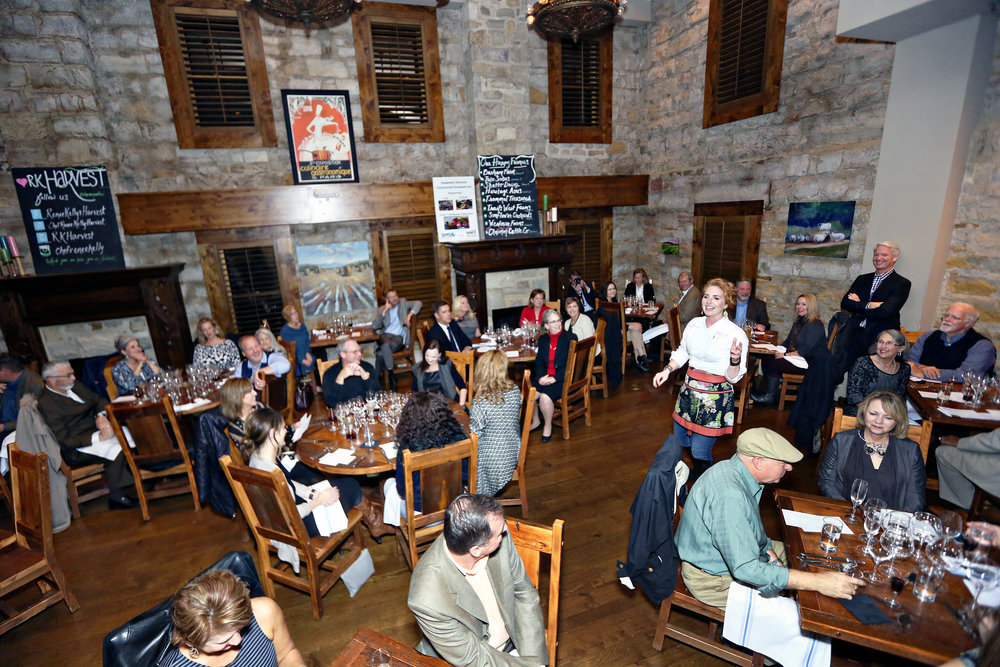 For nearly a decade, chef Renee Kelly was an omnipresent force in Kansas City's culinary scene. Alongside her eponymous Renee Kelly's Harvest restaurant in Shawnee, she also built up a following with near weekly appearances on various local morning news channels.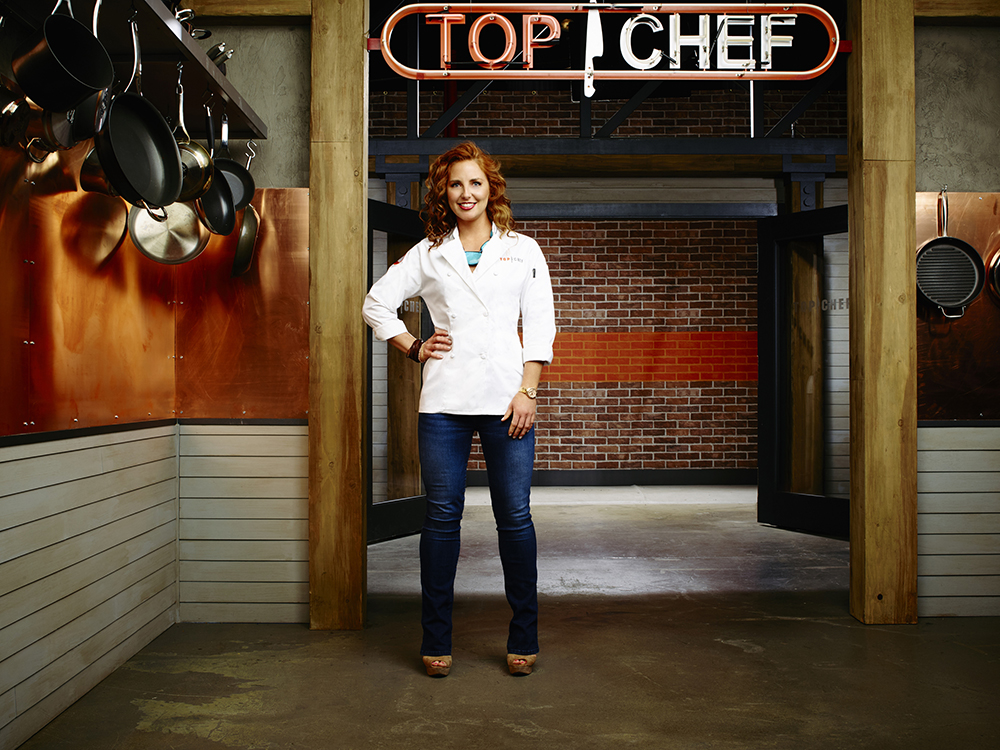 As her media-friendly talents (and savvy social media skills) blossomed, Kelly was handpicked to whip up a recipe on NBC's Today Show. (She combined local barbecue with sarsaparilla—because, of course, she did.) She then won a coveted slot as a cheftestant on season 13 of Top Chef and even hosted a variety of episodes of Harvest with Renee Kelly on KCWE-TV touring local farms and farm-to-table restaurants. (And, yes, she's graced the pages of our magazines several times.)
In 2018, Kelly closed up her historic Caenen Castle restaurant in search of greener pastures. We caught up with the self-proclaimed "sassy chef" to find out what she's been up to the last 18 months.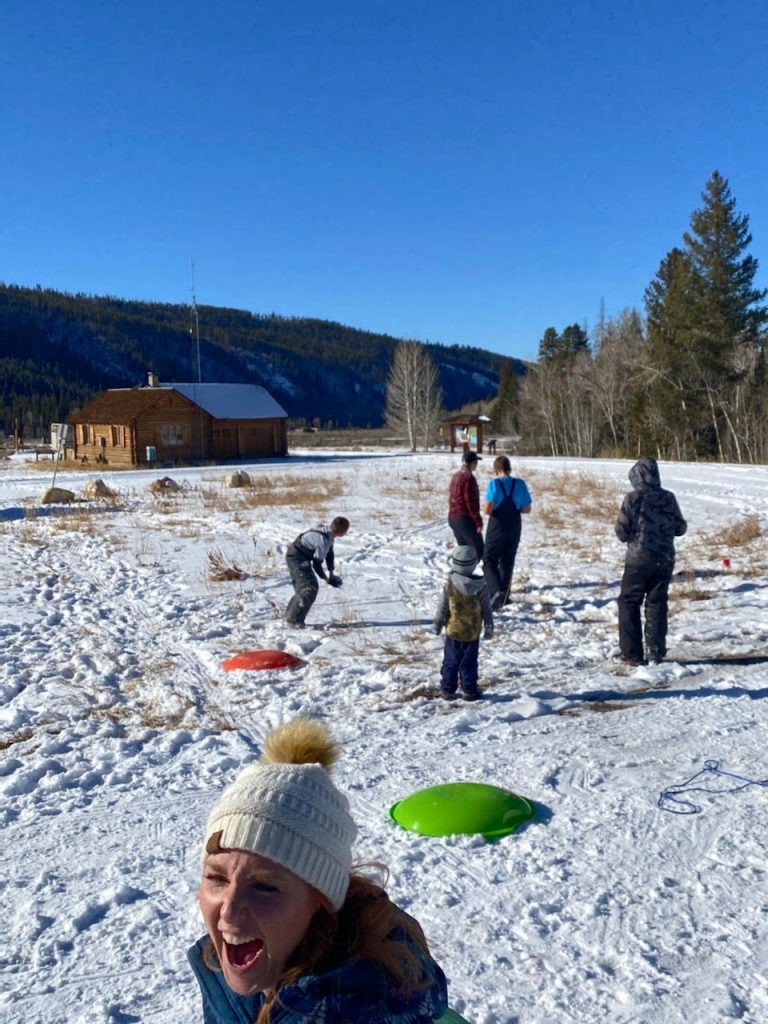 Enquiring minds want to know—what are you doing now?
Currently, I am up in the wild, wild west of Wyoming as the food and beverage director of Saratoga Hot Springs Resort and GM of Snowy Mountain Brewery—both on the same property. A family friend asked me to wield my chef-ing skills at the resort in July and it was so nice here, I stayed.
I am still launching VaHi in 2021. (Editor's note—go look it up.) The global shut down put the kibosh on the immediate release. Stay tuned on that one.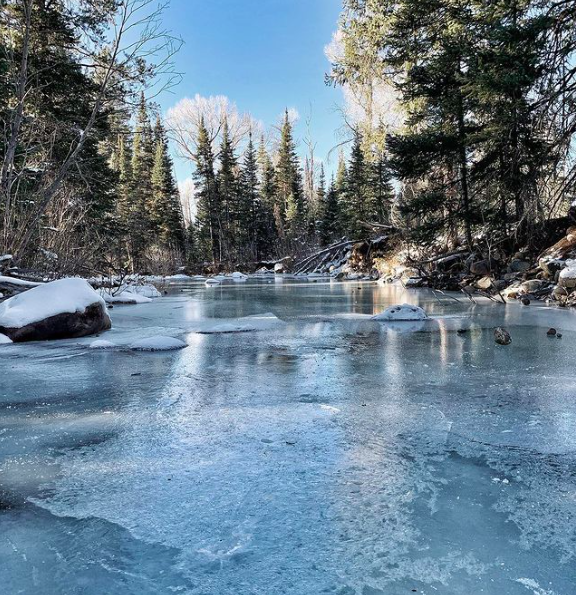 You traveled extensively (well, pre-Covid). Was that cathartic after you left Harvest?
Ugh, no travel completely makes my gypsy spirit cry. I have been able to travel to Colorado, Lake of the Ozarks, Tennessee, and Cozumel in 2020. Lots of road trips and books on tape too.
Now I'm living in the beautiful state of Wyoming—just a little west of Laramie in Saratoga. It is a tiny town of 1,782—and I love it. There are no stop lights, plenty of "town deer" that roam and a baby black bear that makes an appearance every once in a while. The people are friendly and down to earth. I wake up to beautiful mountain sunrises and end my day with gorgeous sunsets. And the stars? I never knew there were so many.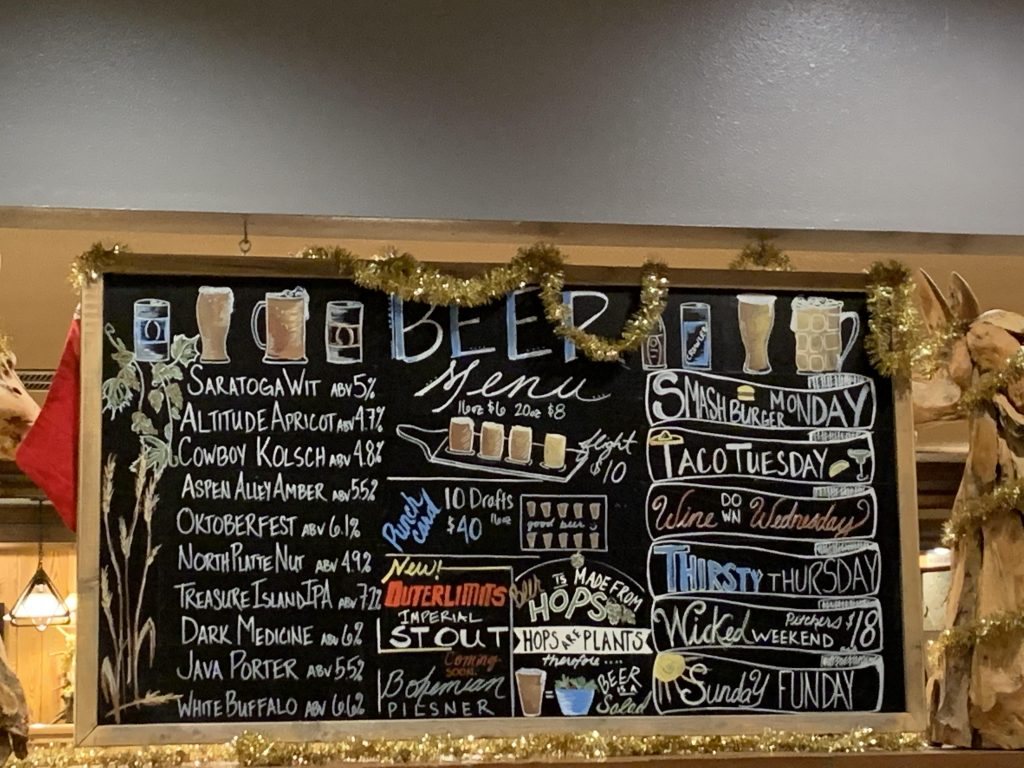 Are you still cooking? What do you miss/not miss about being a chef?
Hmmmmmmm—cooking. On occasion I will partake in specialty pairing dinners at the resort. I can't keep out of the kitchen and our executive chef is kind enough to let me participate. But I do not miss the physical demand of the body being in the kitchen. I am getting old. This year was a big birthday and I can feel it in my bones!
I do miss the creative process. Cooking has always been a gift I share with others—a present of time, intention, nourishment, and joy. I miss giving that to others. It took being away from the kitchen for a while to realize why I liked it so much. Cooking is basically one of my love languages. I cook all the time at my house and bring treats into work when I can.
For a long time (and thanks to your stint on Top Chef), you were known as a "sassy chef." Any new monikers we need to know?
Ha, I love that moniker. It's funny because it has stuck with me for so long. As my history has been revealed in Saratoga, when they see the #sassychef handle I'm usually met with a snicker and a "that totally fits." #SassyChef forever!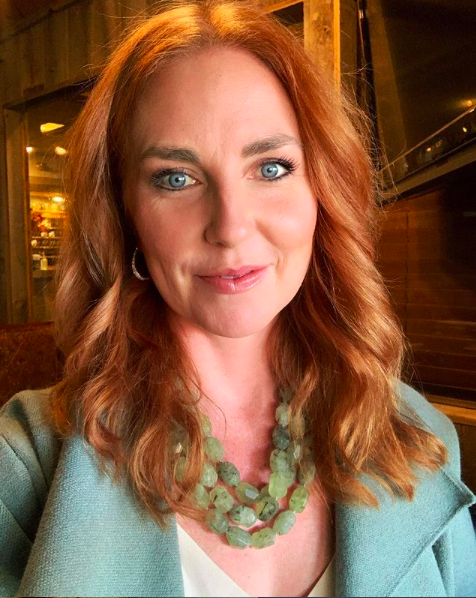 What do you want people to know about following their passion and/or switching things up?
It's all ok. It's all ok.
I struggled quite a bit with changing things up, as I began a new career at VaHi—a field I knew nothing about. (Editor's note: Again, go look it up.) Then that got put on hold because of the global shut down. How about that dose of failure? Thanks to Kansas City I always felt supported—and then I walked into a world of instability.
2020 has been extremely difficult on all the levels. Finally in the summer, I realized the same creative process that helped me create VaHi is the exact same food-science-geek-with-pizzaz that got me on Top Chef. I'm an innovator/creator/business gal with a large dose of chutzpah. Once I was at peace with that, the job offer came in for Saratoga.
With all that mixed up in a cellophane bag, I was able to see and received some peace and ease about moving forward with the new food and beverage position at the resort while letting VaHi percolate. It's a bad habit to push something that has not yet been fully revealed. The universe works in subtle ways and it's the little urges you cannot deny. It is the softness in the storm, all we have to do is be aware enough and quiet enough to listen and receive guidance. The universe has your back.
Finally, you've become prolific at energy work/reiki over the years—how is that going?
I love it. And I love learning more about it and practicing. I use it every day, especially in management. Sometimes people just require a little s-p-a-c-e to help make decisions. My other energy work shows up in cooking and healing the body. When I cook from a place of gratitude for the food, soil, earth, farmers, myself, the gift I came here with and the person receiving it, something magical happens, and it just tastes better.
The energy work I am practicing now is more for the physical body. If cells can change in food when the work is done from the heart, surely there is a way to shift the cells of the body and the space between to allow the body to choose to heal. The work is fascinating to me, especially now with the world being so polarized.
Interview minimally edited for content and clarity.