If you seem to make the same New Year's resolutions year after year, we have a suggestion for you. What about resolving to donate blood? January is the perfect time to do it, as it's National Blood Donor Month—plus it saves lives.
In December, Kansas City's local blood bank, Community Blood Center, announced that the local blood supply dropped to dangerously low levels for the fourth time in 2021.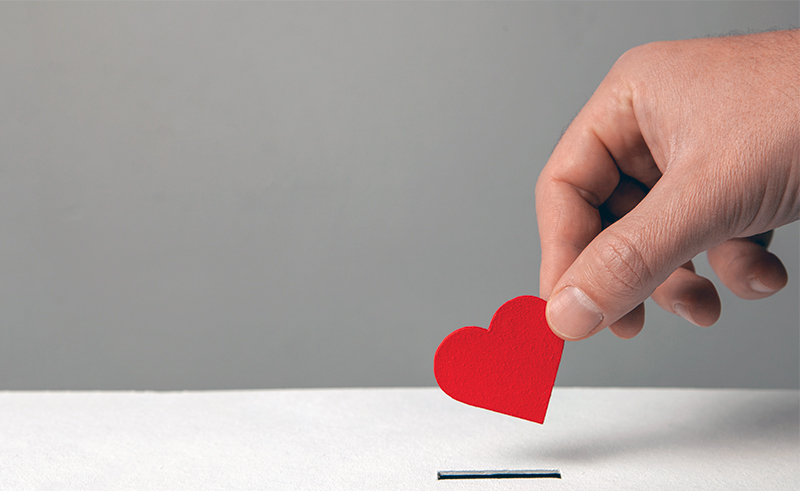 Blood banks aim to keep a seven-day blood supply, but in December, Community Blood Center's inventory was down to one-to-two days due to a sharp decrease in first-time donors, fewer blood drives, Covid-19 fear, and donor confusion. Currently, there is no national surplus, which is usually used to mitigate regional shortages.
"In a normal year, winter is a difficult time to maintain the blood supply. Normally, October and November are a time where we build our inventory in anticipation of these challenges, but this year is especially dire without a solid inventory pre-holiday and the news of a new variant," says Patsy Shipley, the executive director of Community Blood Center. "Donating blood is safe, easy, and vital to those who need it."
The local and national blood supply relies exclusively on volunteers. When there's not enough blood there's nowhere else hospitals can turn for help, and major surgeries and life-saving care are jeopardized.
That's where you come in. Most people qualify to be a blood donor if they are at least 17 years old, weigh at least 110 pounds, and are in good health—even if they are taking medications or are vaccinated. Check out the list of exceptions from Community Blood Center.
While workplaces and schools are hosting fewer blood drives due to concerns of large gatherings amid Covid, you can still donate at local centers, and find local blood drives in places you might not normally go: