We're all about finding ways to keep ourselves healthy while burning the candle at both ends. (I mean, isn't everyone?) Imagine our surprise when we discovered the popularity of IV therapy clinics. Look around—they're conveniently sprinkled around the metro. Not only do they have a wide spectrum of benefits, but now they're aiding in a variety of ailments. (Altitude sickness! Skin health! Migraines!)
Intrigued? Here's an overview of what you need to look for when you're scoping out an IV bar. (And, yes, you should probably consult your physician first.)
So many treatments, so many IVs. What to do?
Many of us have a litany of aches and pains. Look for a clinic that does a thorough consultation with you before ever getting started. "A lot of people come in thinking they know what they need and it turns out they need something completely different," says Dr. Jason Fechter, owner/clinic director of IV Nutrition in Overland Park. "First, we help educate and inform and put them on the right path to finding out how to help."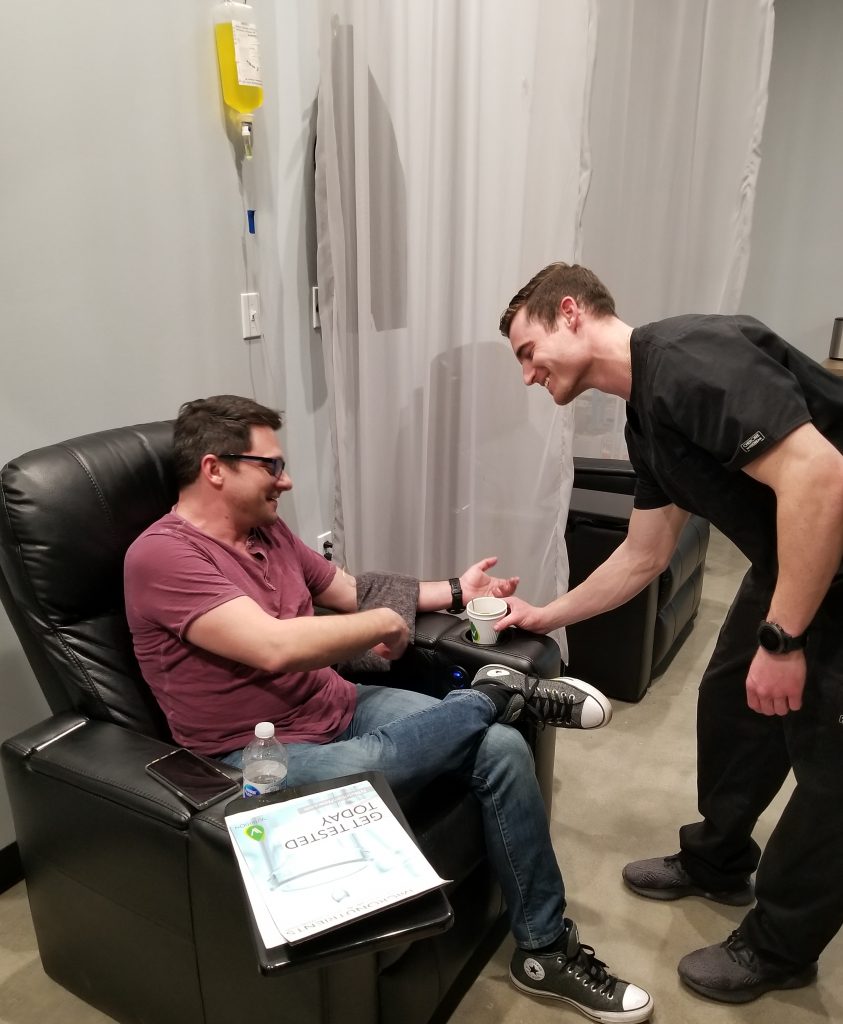 Beyond tired? Maybe you're dehydrated?
For hairstylist Jayson Molnar, the holidays about did him in. "I was working 12 to 14 hour days all through December and—to be honest—I was exhausted," says Molnar. His goal? To reduce work-related joint pain and gain a boost of much needed energy. His diet wasn't helping matters. "If he's on a typical American junk food diet, he's not getting the nutrients he needs," says Fechter. "Most of us are chronically dehydrated, with very low levels of B12 and Vitamin D—which helps with joint issues. So after his consult, we bombarded his system with vitamins and nutrients that his body likely wasn't getting."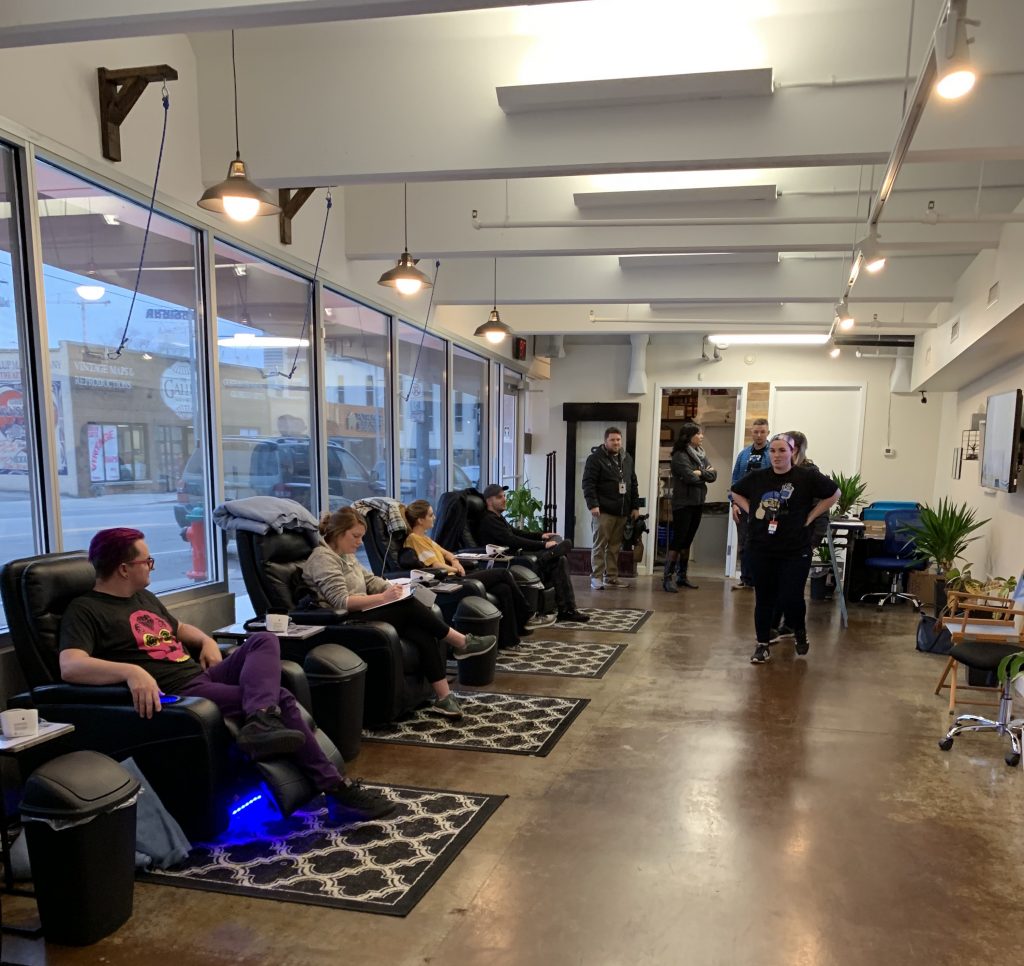 Safety first …
Does your IV clinic have a medical director? Good credentials? Be an informed consumer and figure out what each place brings to the table. Some clinics—like Revive & Rally IV Therapy in the Crossroads—will even come to you. "We are one of the only companies in the area that has a storefront, or we can travel to the client's location to provide our services," says owner Aaron Scully.
… party second.
IV parties have become the new thing. Who knew? "It runs the gamut," says Fechter. Don't be surprised to see a gaggle of bridesmaids stumble in before a wedding. Or even a team of professional golfers or bicyclists arrive before tournaments. "We do pride ourselves in having amazing nurses and paramedics who work for this company, and they are stellar at getting a group of four or more hooked up for hydration," says Scully. The more, the merrier it seems. Scully says they offer 10 percent discounts for groups of four or more.

Squeamish of needles?
Don't be. It's a common occurrence for newbies. IV clinics are required to have medical professionals on staff for any and all procedures. Thus, it's not uncommon for a local RN to be the one giving you a shot or getting you hooked up. Look around the facility. Is it a clean, professional environment? Molnar was surprised at how smoothly everything went during his time at IV Nutrition. "It was a comfortable setting. Someone checked in and asked me how I was doing at least a half dozen times. Everybody is working in your best interest."
What does your doc have to say?
Is there something bigger going on? Best to get their blessing. Some IV clinics see a slew of people with chronic health issues. "We see cancer patients who need immune support or people with autoimmune issues who aren't absorbing correct nutrients." says Fechter. "Sometimes we see executives who need help with mental clarity."
If you need a boost of energy or are feeling less than tip-top, stop in and find out how IV therapy might be the perfect option to start the new year on the right foot. Just be sure to do your homework first.