Choose the med spa with the city's most expansive array of body sculpting treatments—including the one Kim Kardashian calls a "game changer."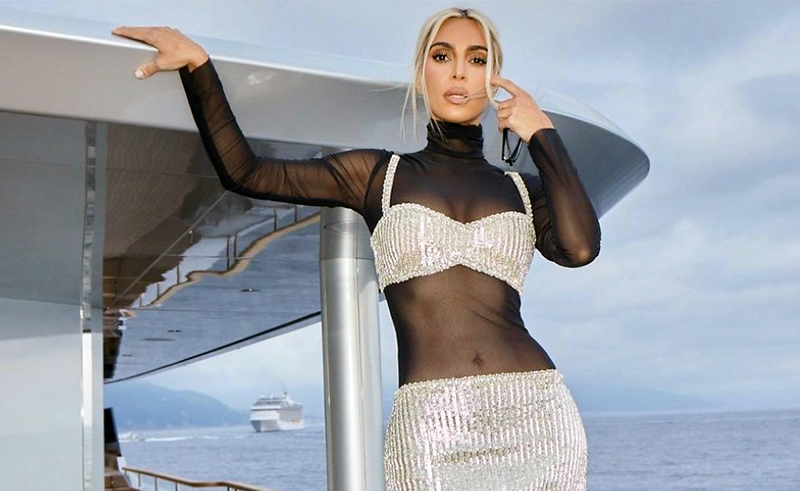 Sponsored Content
Actually, it's no secret that high-profile celebrities like Kim Kardashian and Paula Abdul rely on the most advanced, non-surgical treatments to enhance and maintain their enviable figures. They're proud to share their impressive results on social media.  
But you don't have to travel to New York City or Los Angeles to get the same procedures that target fat, skin laxity, stretch marks, and cellulite from the global leader in non-surgical aesthetic devices, InMode. These A-List treatments are available in the Kansas City area at MedCosmetic, the medical spa division of Mirabile M.D. Beauty, Health and Wellness—owned and operated by its on-site, board-certified physician, James Mirabile, M.D., FACOG. 
In fact, Dr. Mirabile is so impressed by InMode's commitment to technology, safety, and results that he speaks nationally and internationally to other physicians about their superiority. "After researching dozens of body sculpting treatments," he says, "I feel InMode's Morpheus8 Body and Evolve are the best non-surgical body sculpting treatments available today." Keep reading to find out why. 
Morpheus8 Body – The Gold Standard
Morpheus8 combines two proven treatments—micro-needling and radiofrequency (RF)—to tighten and firm skin on the arms (say goodbye to bat wings!), thighs, knees, abdomen, and full face and neck. In fact, Morpheus8 was named the "Best Skin Tightening and Remodeling Treatment" in New Beauty Magazine's Beauty Awards 2022. 

The procedure uses 40 gold, silicone-coated needles that are then "energized" by RF to stimulate elastin and collagen, the elements known for firm, healthy skin. 
And here's where MedCosmetic excels. Because the medical director is on-site, this location is the only one in the Kansas City area that can treat at depths of 8mm. "This is important," says Dr. Mirabile, "because the deeper we treat, the better and faster our patients see results."
Char's Story 
Charlene was a Mirabile M.D. Beauty, Health and Wellness patient who was so thrilled with her experience that she became a staff member. This mother of five joined Medi-Weightloss to lose the last of her baby weight. 
"I was unhappy with my skin laxity," Char says. "I consulted with a plastic surgeon who recommended a tummy tuck, but the extensive downtime, cost, and scarring turned me off. I wanted a non-surgical approach that would let me return to my busy lifestyle immediately."
Char saw definite improvement after just one Morpheus8 Body treatment, and after the recommended series of three, she anticipates significant changes for the better. 
Evolve to Customize Body Sculpting Needs
MedCosmetic offers three modalities of InMode's Evolve to reduce body fat and remodel skin and muscle—ideal for those trouble areas that are resistant to diet and exercise. 
Best of all, these treatments can be customized for your specific goals. "That's where our experience and expertise come in," says Dr. Mirabile, "along with our unmatched variety of options. We can create a specific treatment plan for each patient."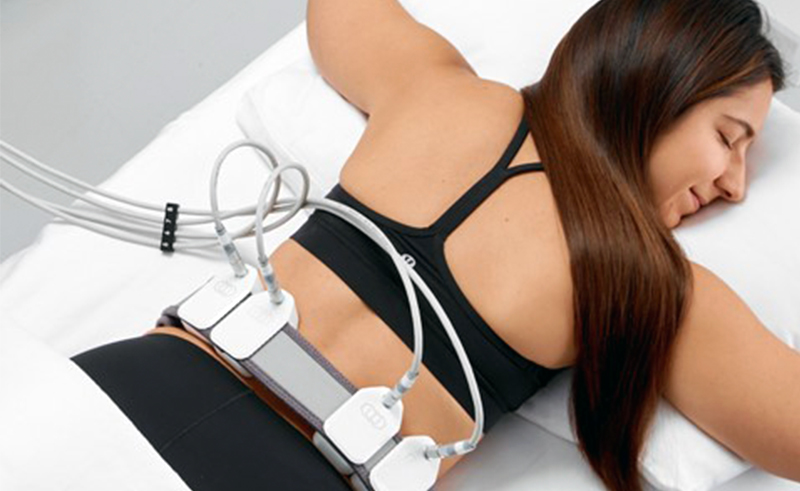 Evolve Tite uses RF technology to firm skin on the upper arms, abdomen, flanks, buttocks, and thighs. This painless procedure triggers a collagen remodeling process, so your skin continues to rejuvenate itself to improve firmness. 
Evolve Tone delivers electromagnetic energy to stimulate contractions that strengthen the muscles for a more defined, sculpted appearance—hello, six pack! 
Evolve Transform is the best of both worlds. This innovative procedure strengthens muscles while also reducing fat and enhancing the skin's overall appearance. 
Typically, three to six treatments are recommended, spaced a week apart. Patients can expect to see major improvements from three to six months after the series. 
Achieve the Look and Confidence You Deserve
At Mirabile M.D. Beauty, Health and Wellness, we believe your outward appearance should match the youthful and energetic person you are on the inside. 
Learn more about our award-winning medical spa. Call to schedule a complimentary consultation at 913.888.7546.
Mirabile M.D. Beauty, Health & Wellness
4550 W 109th Street, Suite 130
Overland Park, KS 66211
913.888.7546
mirabilemd.com
Mirabile M.D. combines gynecology, bio-identical hormone replacement therapy, MedCosmetic, and Medi-Weightloss. Under the supervision of owner and on-site medical director, James Mirabile, M.D., we are your one-stop shop for wellness.