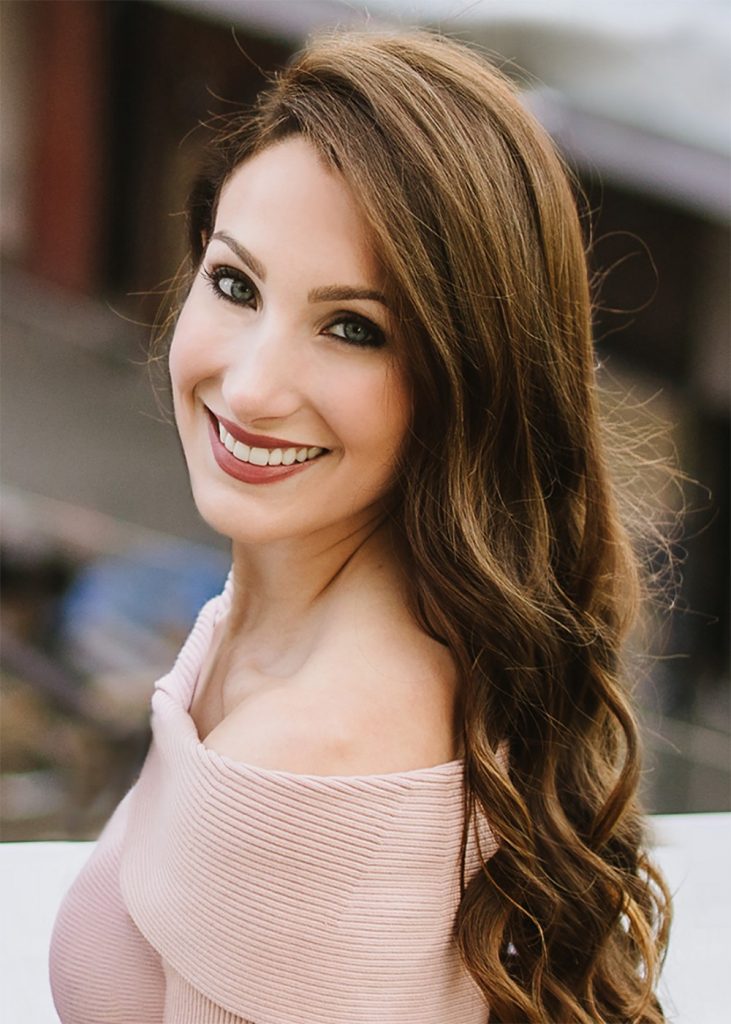 Designer (and Overland Park native) Jovana Mullins is bringing vibrant, colorful, inclusive fashion to the metro. Mullins is the co-founder of Alivia, a social-impact womenswear brand that inspires people with developmental disabilities to discover their artistic expression.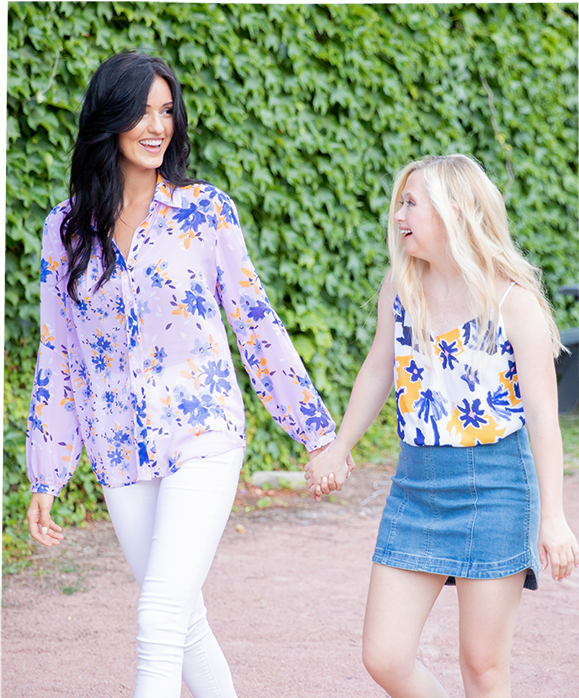 Mullins originally found her calling when volunteering and used her background in fashion to start her organization in 2019. The mission? To showcase the many talents and abilities of people with disabilities, and, in turn, push the fashion industry further towards inclusivity. "Our brand name Alivia stands for our core values: Awareness, Love, Inclusion, Voice, Individuality, and Acceptance," she says. Mullins is using the artists' stunning handiwork on a new line of apparel.
We wanted to find out more about how she got her start and the unveiling of her new line—which she's debuting here today.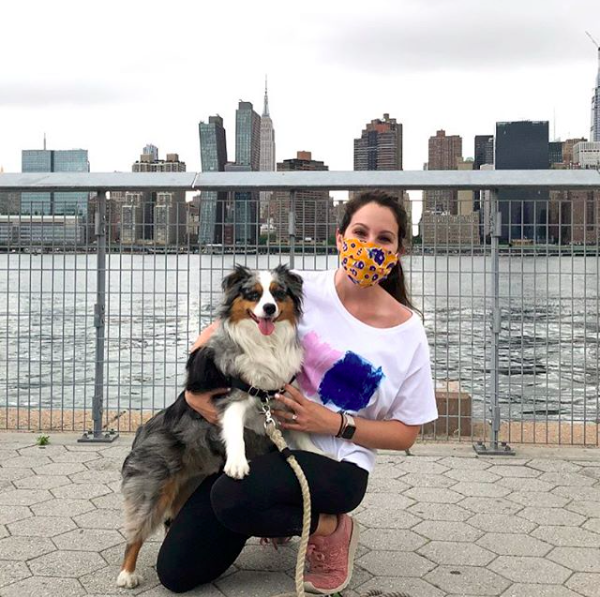 How did all this come about?
"About two years ago, I started volunteering at an organization in New York called the Center for All Abilities and leading an art therapy program on the weekends. I was working with individuals with disabilities—youth and young adults, mainly with autism. I was blown away by them and the beautiful artwork they were creating.
I'm a designer who's been in the fashion industry for the last ten years, so I'm normally the one designing and doing the artwork and turning them into prints and embroidery across clothing. Then I saw the artwork that was being created, and I thought that it's so much more powerful and beautiful—what if we used fashion as a platform for bringing awareness and giving a voice to individuals with disabilities?
That's what sparked the whole idea of the company.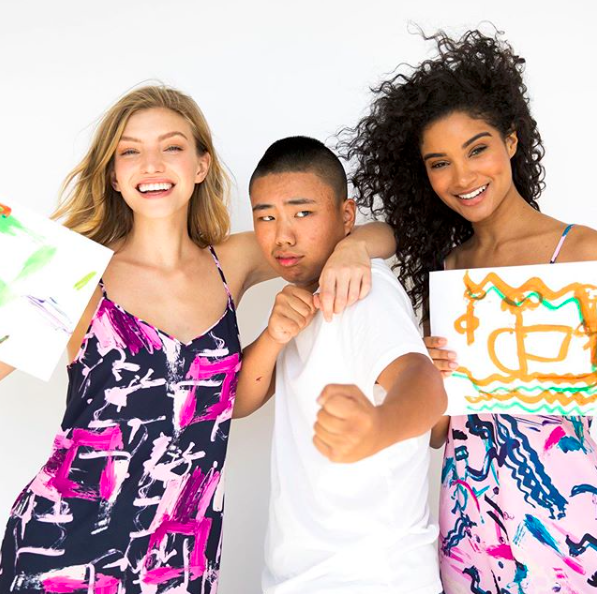 The way fashion is moving I feel is more towards social impact.  So many brands are focused on sustainability and ethical manufacturing, but nobody is really tapping in to working with individuals with disabilities. I felt like there was this little gap in the market—not only with that side of social impact, but also with the aesthetic. A lot of the social-impact brands are often very minimal, a lot of basics, very black and white, but no one is doing super colorful prints and beautiful embroideries. That's what sparked the creation of Alivia."
What was word on the street when you announced your line?
"Well, we officially launched on April 1st—and we had planned our launch for Autism Awareness Month, as all three artists we're highlighting in the first collect have autism. But obviously COVID happened, so we shifted to really focusing on telling the stories of the individuals we worked with and building a community with people who support diversity and fashion. Response has been amazing so far!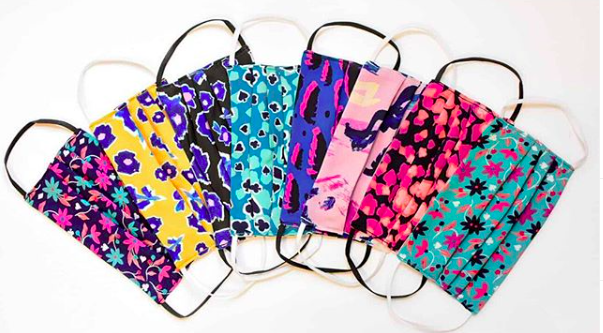 It's definitely a hard climate to sell dresses in—but we've been fortunate and even sold out of a few sizes and certain dresses. And we've been constantly been running out of masks." (Oh, save me one!) "Yes, I will. Everyone is wearing masks. It's definitely our bestseller. We've been fortunate to have a positive response with write-ups in Forbes, WWD. We've been really blessed.
Consumers—with the pandemic going on—are really focused on impactful purchases. They're being more conscious about what they're purchasing and supporting smaller brands. They want to support a good cause—and we're definitely lucky in that aspect.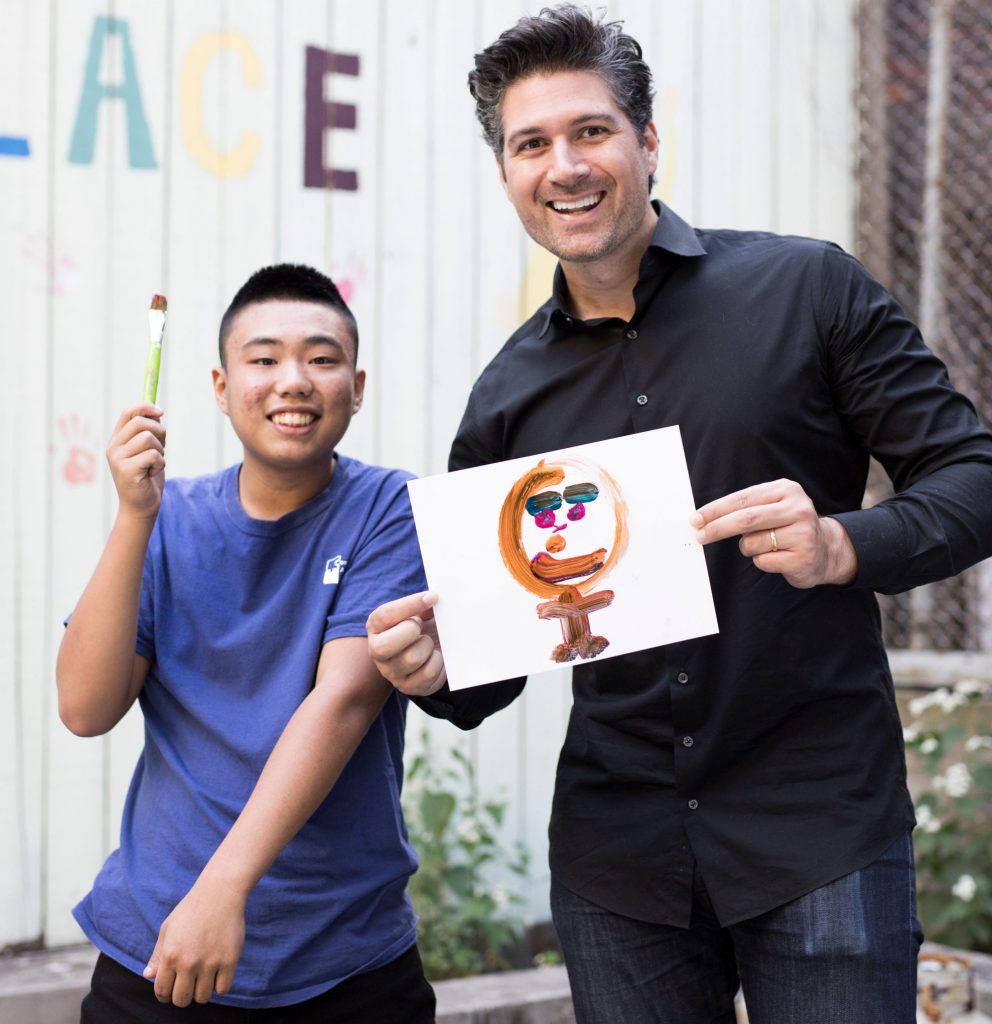 Our clothing is designed to make people happy. We've had a lot of our customers email us to learn about the story behind their clothing. With each garment you purchase, you get a copy of the original artwork and a biography about the artist who created that artwork. You're getting to really see the impact you made.
We donate ten percent of each purchase back to the supporting the artists' art therapy program. The artists also receive a check up front—we pay them to use their artwork. Eventually, we want to be an inclusive employer and have an arm where we train and employ individuals with disabilities. That's down the road—hopefully within our five-year plan."
You're a hometown girl gone big, yes? You're from Overland Park?
"Yes! I've always—ever since first grade—I wanted to be a designer. I went to Parson's School of Design (with a BFA in Fashion Design). I left Kansas City when I was 18 to go to school in New York. Unfortunately, I've had to stay in New York all this time because that's where my career has been. But, one day, I hope to eventually come back and raise a family here. Kansas City is just the best place to raise a family—and grow up. I just love it here. We're so thankful to have our first in-person event here this weekend."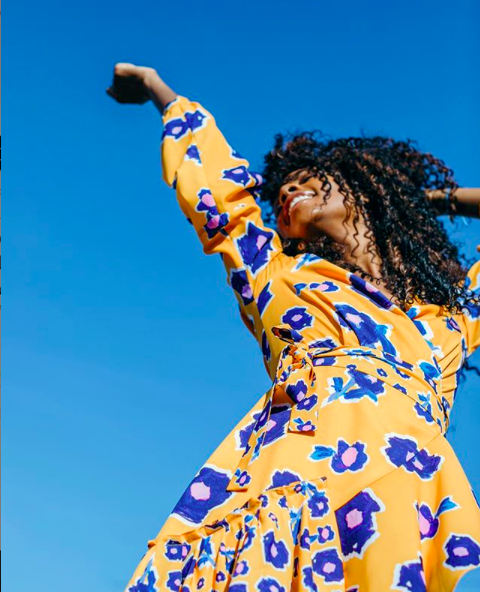 Talk to me about your headspace. Even in these COVID times, you've got to be proud of yourself.
"I am! I'm excited. I think what keeps me motivated is knowing that our brand has such a strong mission and that we're actually making a difference in people's lives. Our whole mission is to bring awareness to the incredible talents that people with disabilities have and try to erase that stigma that people typically have. We want to inspire other brands and companies to look at them in a different way—whether it's employment or inclusive opportunities for them.
Whenever I get stressed out or worried, I remember what our mission is and remember how excited these kids were when they saw their artwork on the clothing."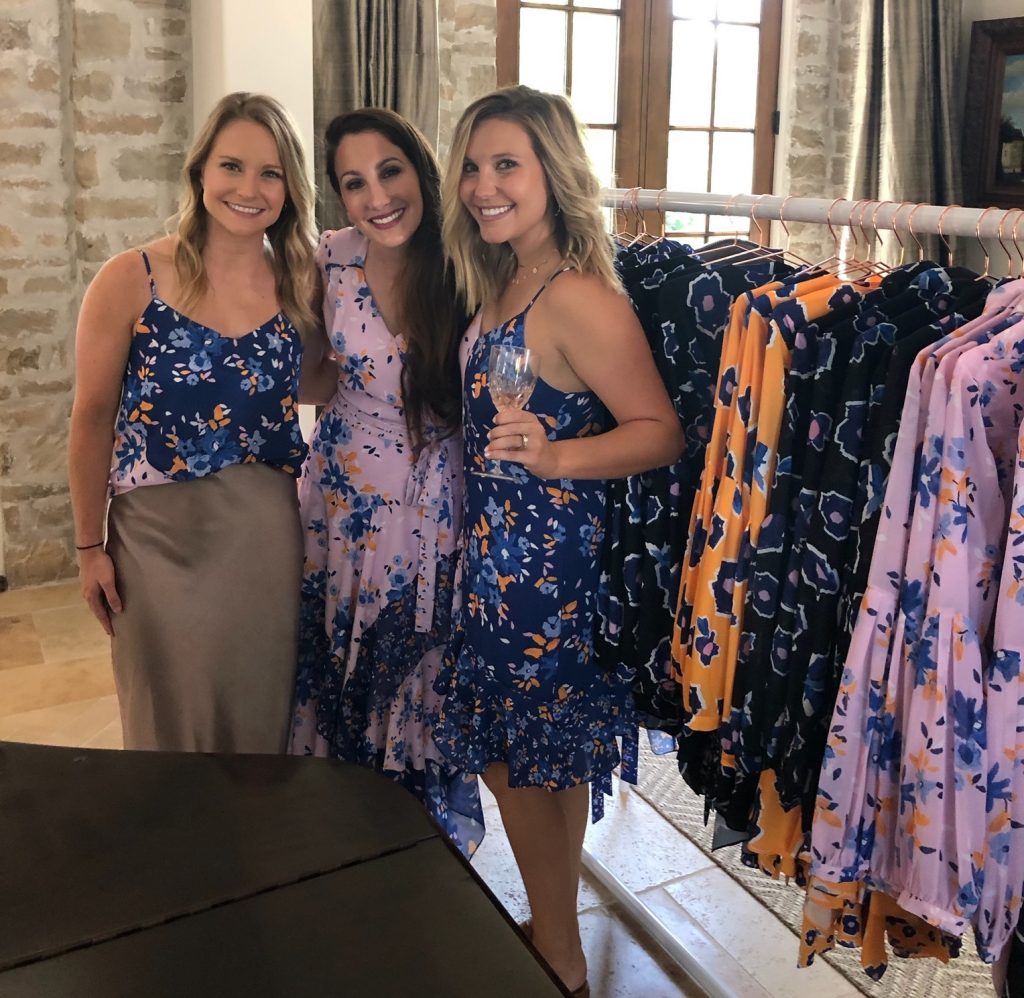 You're showing off your wares today. Tell me more.
"We're going to be at Clique Boutique from 1 – 4 p.m. The event is free—anyone can stop by! We'll have wine, a giveaway, gift with purchase, and everything in the collection is ten percent off. It's a really fun event. You'll be able try on the collection, see it in person. And hopefully we'll still have some face masks available."
What: Alivia Summer Trunk Show
When: Today, 1 – 4 p.m.
Where: Clique Boutique, 6951 Tomahawk Rd., Prairie Village