Sponsored content: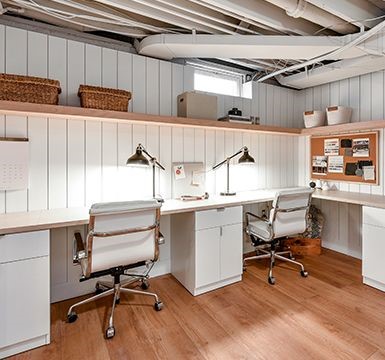 The transition from summer to fall sparks more than a noticeable change in the weather.
It's also the time of year when more leisurely days are replaced with a flurry of activity: school, work, and extracurricular activities, to name a few.
That rapid transition to more obligations and less free time is a big part of why Amy Bernard, a designer at California Closets, encourages people to consider an organizational refresh.
"As summer draws to a close, it's a great time to take a deep breath and regroup," she says. "Anything you can do to keep your life simplified and more organized, especially before the hectic pace of the holidays, will be a stress reliever."
Of course, with so much going on, it can be difficult to decide where to begin an in-home refresh. Consider one of the following five ideas to help spark your creativity and identify the changes that will have the biggest impact not just on how your home looks, but also how it functions.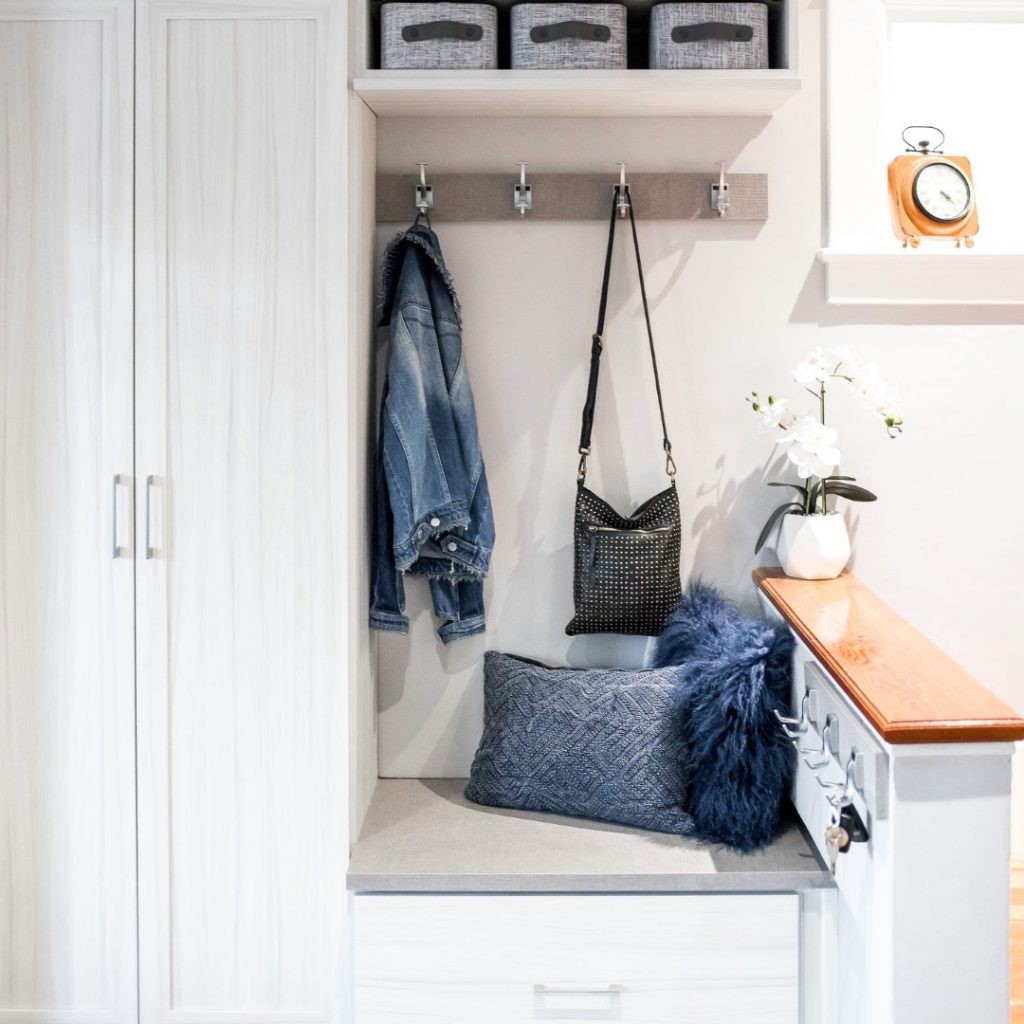 Create a drop zone: Backpacks, keys, shoes, sports equipment, important papers and reminders—sounds like a recipe for disorganized disaster, right? Give everyone space for their stuff with a mudroom-like setup that can easily be configured to fit your interior layout.
Bernard says most mudrooms are typically located near the garage or the back door. Identify a high-traffic area, including where possessions tend to congregate. Then, use California Closets' modular pieces or full-room configurations to add storage and other helpful features, including dry-erase or bulletin boards to corral important papers and share notes and reminders.
Revamp your workspace: Does this sound familiar? Bernard says she's gotten calls from clients who want to refresh their home offices and are "tired of staring at the same thing."
California Closets has always offered functional and eye-catching home office solutions, but Bernard says she's especially excited about the number of new options that the company has rolled out throughout the pandemic. One example? A motorized sit-to-stand desk that can be placed throughout the home or as the centerpiece of a full office package complete with plenty of work and storage space.
Bernard recommends taking this refresh approach to kid-friendly work areas, too. After all, they're likely in need of a change of scenery as much as adults. And there's nothing like an invigorating update to help kiddos feel both productive and inspired, the perfect mindset for a new school year.
Add a stylish or sentimental touch: One of the (many) benefits to creating an updated, more organized space is that it becomes a new blank canvas, cleared of clutter and ready instead to display a favorite piece of art, a treasured family heirloom or another beloved object.
"I've seen this happen in the laundry room, for example," Bernard says. "The space refresh gives them space to hang a picture they like, which then makes time spent in that room more enjoyable—yes, even while doing laundry!"
Bernard's tip: think about small changes that can make a big impact and also make the space a place you want to be, rather than another thing on your to-do list to avoid.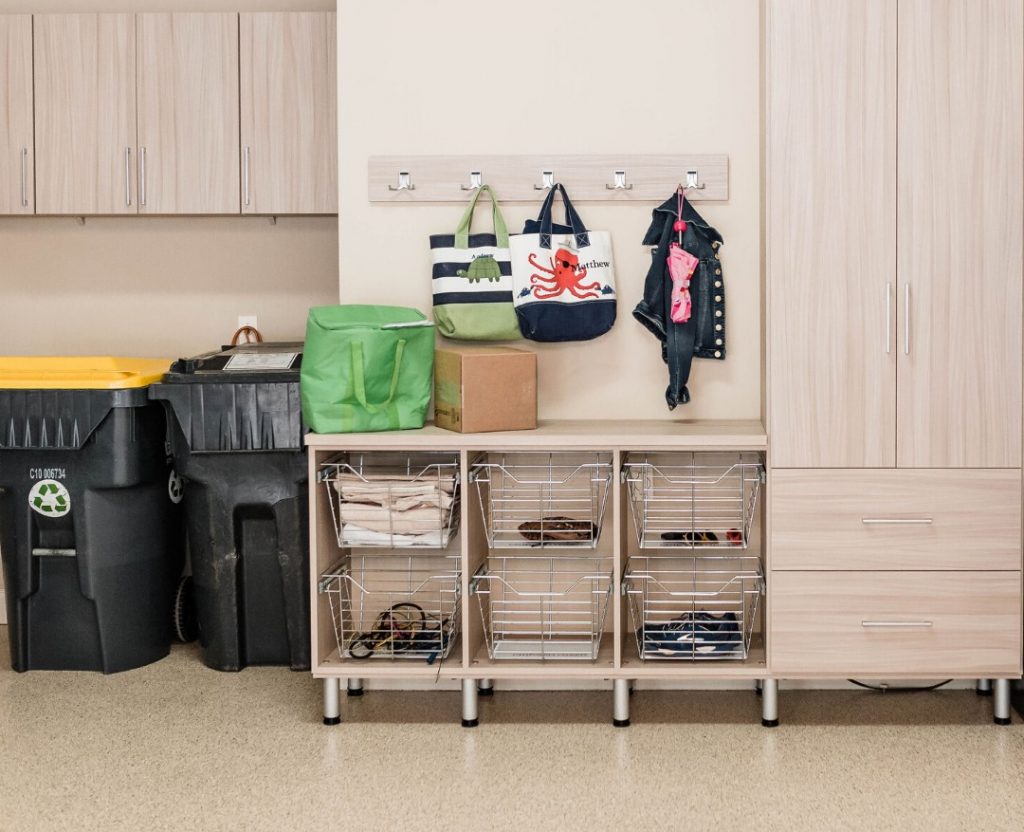 Boost safety in high-traffic areas: To help bring clients peace of mind during and after the pandemic, California Closets recently unveiled a new antimicrobial surface material. This durable covering is ideal for countertops in high-traffic areas—including a home office, pantry, or transitional mudroom—and prohibits viruses, bacteria, and germs from living and growing on the surface.
The surface material comes in a variety of colors and patterns, and Bernard says the matte finish is especially easy to clean.

Make rooms multi-purpose: You and your family have a variety of interests, so why shouldn't your home reflect that? As you consider the spaces in your home that need some extra attention, what's missing? Maybe you'd like to add a craft nook to your home office. Or perhaps your older kids would prefer that their workspace be in their bedroom. You might be interested in a smaller-scale application—a mudroom that corrals cleaning supplies in addition to school and other gear.
Think of California Closets this way: "If you dream it, they can build it." With versatile furnishings and finishes, it's easier than ever to create multifaceted spaces that serve more than one purpose.
The best place to start is the California Closets website to browse potential room configurations and products, including Martha Stewart-branded options. Then, schedule a consultation at one of two Kansas City-area showrooms in Briarcliff or Overland Park. From there, you'll work with the California Closets team and designers like Bernard to assess your space, plan your options and bring your vision to life.