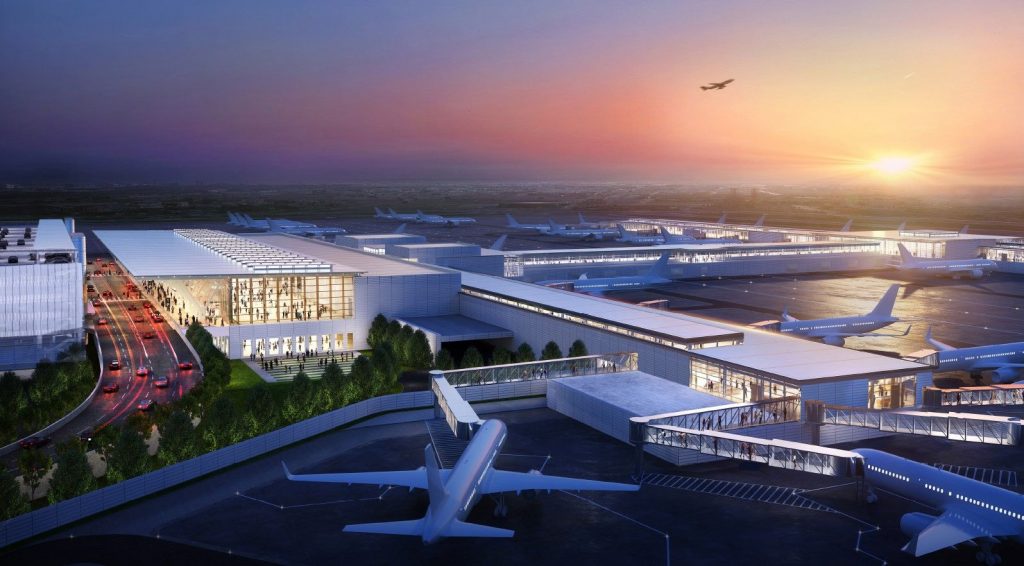 KCI's mammoth, ultra-modern new terminal is set to open in March of 2023. With plans finalized and construction steadily progressing, we thought we'd take a look at some of the new things travelers can expect inside the doors.
The state-of-the art facility (developed by Edgemoor Infrastructure and Real Estate with design and structural engineering by Skidmore, Owings & Merrill, and the Kansas City Aviation Department) promises to set an incredibly high bar for inclusivity and accessibility.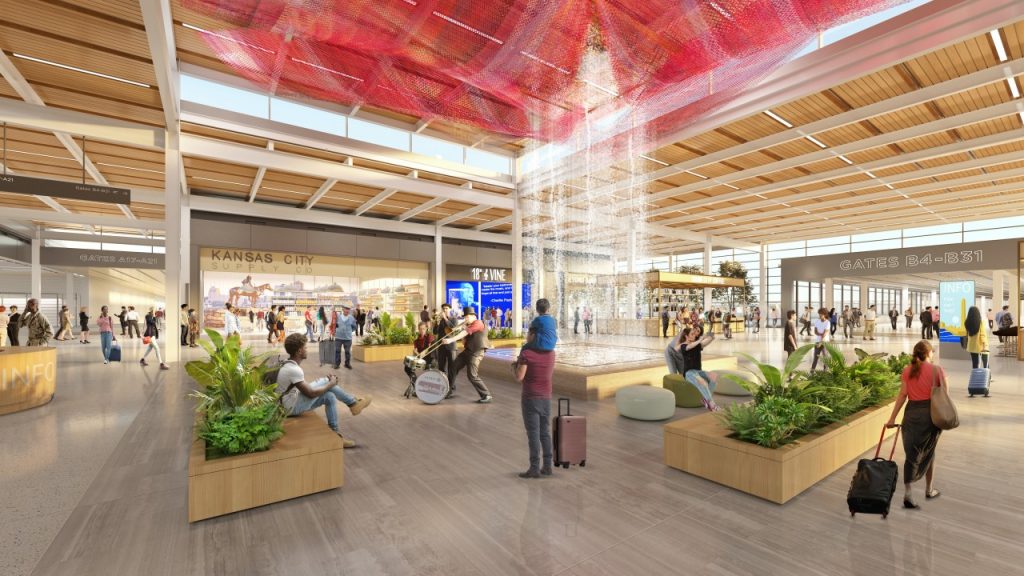 Here are seven things to know about the new terminal—which, so far, remains on budget.
7) Plenty of Service Animal Relief Areas
Guide dogs and other animals who travel in service to individuals with disabilities can't head to the lavatory like the rest of us. Sometimes they must, well, hold it for hours at a time. Each concourse in the new KCI will include an indoor and outdoor area near baggage claim for those four-legged helpers.
6) Accommodations for Visual and Hearing-Impaired Travelers
In most airports, those who cannot see have to rely on someone standing nearby to read gate information or wait for airport assistance. Individuals who are hearing impaired can miss out on all those overhead messages. The new KCI will offer visual paging boards and staff will be available to guide visually impaired travelers before a flight.
5) Infant Nursing Rooms
These nursing rooms will offer peace and privacy to travelers and their infants. Even better? They'll be scattered throughout each concourse for new moms (and harried dads).
4) All-Gender Restrooms
One large, all-gender restroom will be available in each of the concourses. Transgender and gender-diverse individuals will no longer need to worry about which restroom they use. People who need help from a caregiver of the opposite sex will not be on their own trying to navigate what is sometimes an uncomfortable place.

3) Airplane Simulation Room
Anxiety is off the charts for many newbie travelers these days. Just imagine what it is like for folks who have anxiety around flying. KCI's Airplane Simulation Room will help guests get more comfortable about their upcoming flights with an authentic ticketing kiosk, passenger boarding bridge and a simulated aircraft cabin experience in the cabin of a real plane, complete with overhead bins. KCI will be one of few U.S. airports to offer such a room.
2) Meditation Room
Air travel is often a go-hurry-go-hurry activity. Rarely can travelers find zen on any level. These quiet places will offer folks a respite who need some quiet space to rest and recharge at KCI.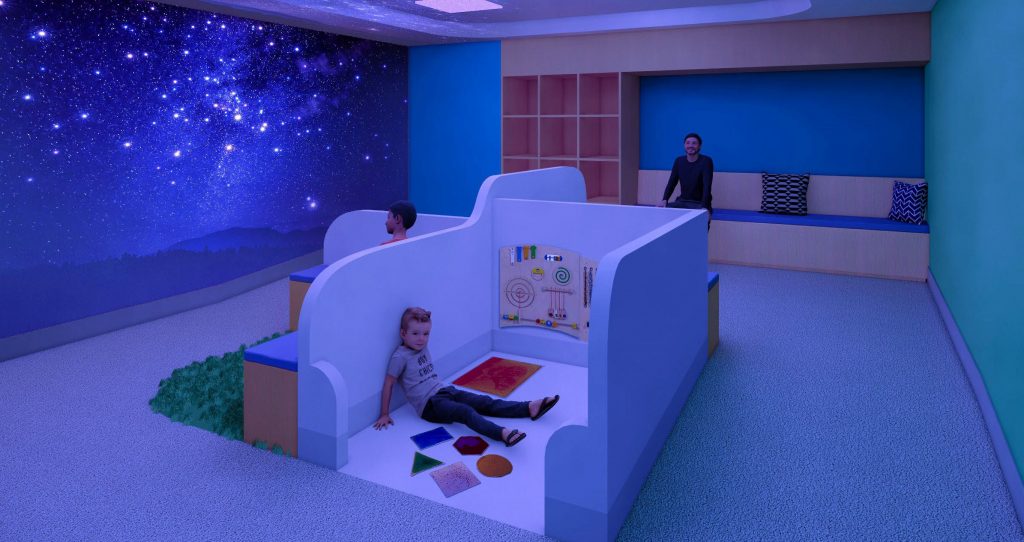 1) Multi-Sensory Room
Adults with dementia and anyone with autism can often be overwhelmed by the hustle and bustle of airports. This room will offer activities that offer serenity and encourage a sense of exploration and discovery.