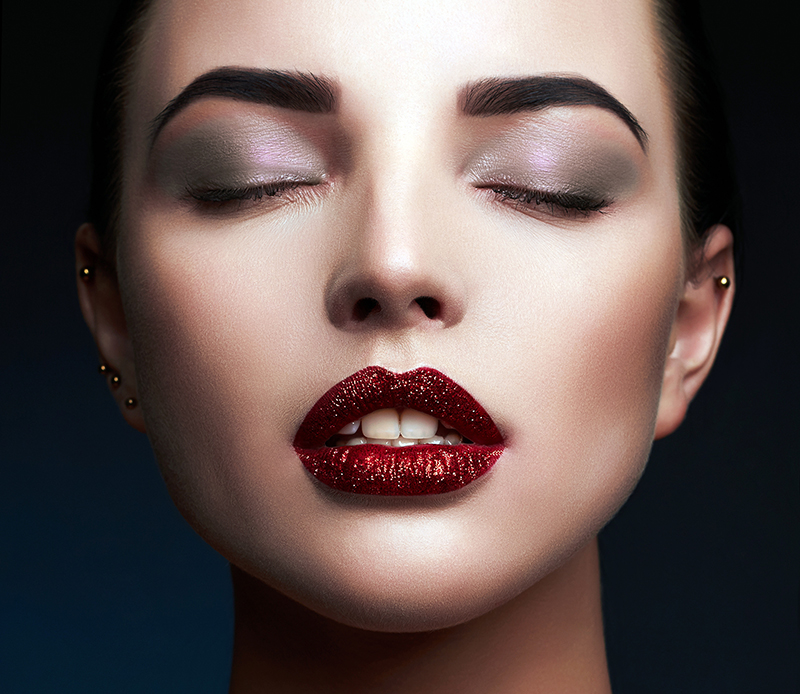 Glitter isn't just appropriate for your decor this holiday season—it's back with a vengeance on eyes, lips, cheeks, and even hair. But how do you rock the glitter trend without looking like a tween on a bender at Walmart? Use it strategically—pick one feature to sparkle, not all of them. And if we've learned nothing else from drag queens, prime and set people. Prime. And. Set. Here are a few products that can amp up your look for that outdoor holiday party. 
Base Layer
First things first–what's the worst thing about glitter? Its reproduction number. Put glitter on your eyes, and you'll be eating it for a week. Avoid the viral spread of your glitter by using glitter glue or primers like the Kiss Glitter Adhesive Body and Lash Glue. With a paintbrush applicator, you can position your glitter accents precisely where you want them to go, whether on eyes, lash lines, or body, then apply loose glitter. Finish with a setting spray, and you'll be at R0 for the party season.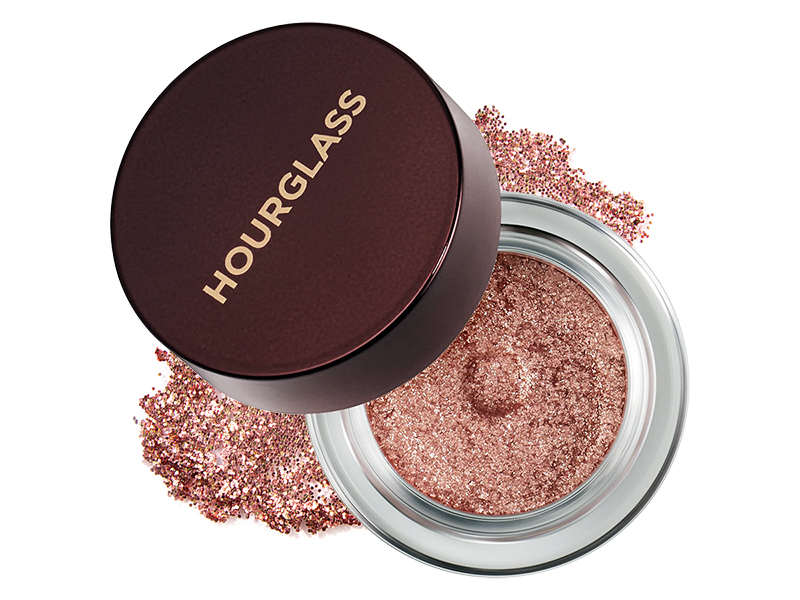 Get Loose
Next up, let's get down to business. One of the keys to this year's glitter look is warmth–you'll see much more gold than silver. Hourglass Scattered Light Glitter Eye Shadow offers nine shades that radiate warmth and flatter every skin tone. The fine, loose pigment can be applied alone (on top of the primer, of course) or used to brighten up a matte look. We love the warm champagne shade.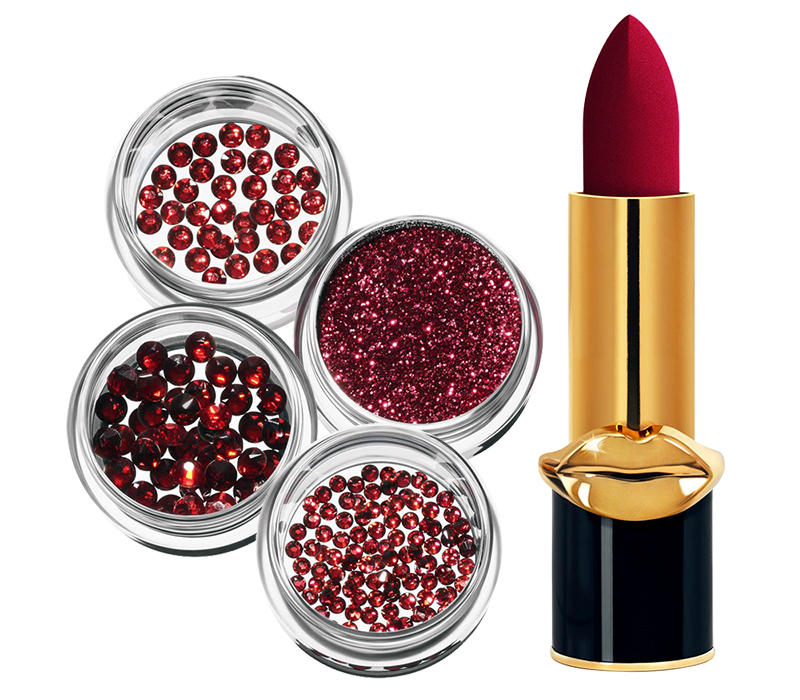 High Voltage
If you want to go for the brass ring, nothing beats Pat McGrath Labs Crystal Lip Kit. This is the ruby red lip taken to an Olympic level. The kit includes lip liner, lipstick, adhesive, and four different types of red glitter, ranging from fine powder to chunky crystals. Here's the guarantee–you'll look fabulous. The downside is you may not be able to drink any bubbles successfully. Beauty is pain, my friends.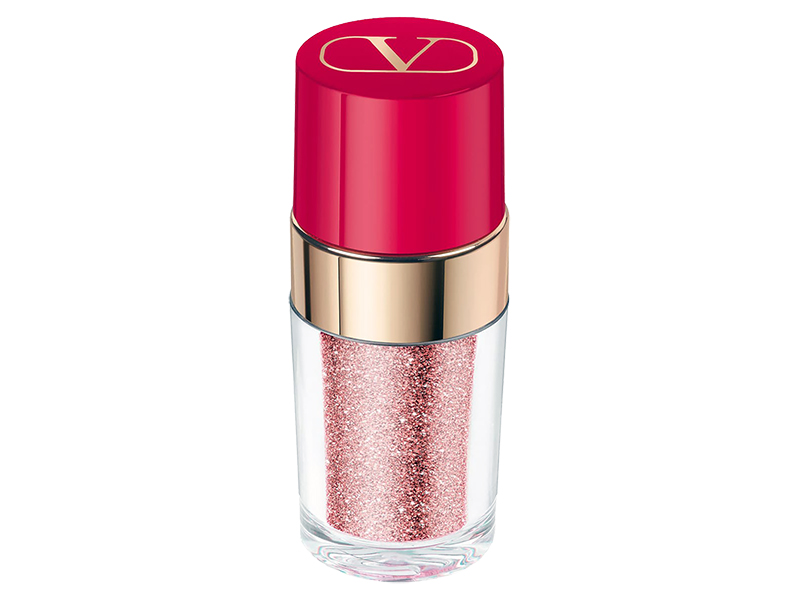 Smile, Baby!
Eyes may be the easiest place to put glitter, but they aren't the only place. Valentino Dreamdust Lip and Cheek Loose Glitter only comes in one shade, but it's a warm rose that looks good on everyone. For a brilliant lip look, use the easy applicator to tap it on your pout after your glitter primer for a thousand-watt smile. Or hit the tops of the cheekbones in a turned-up version of highlight.