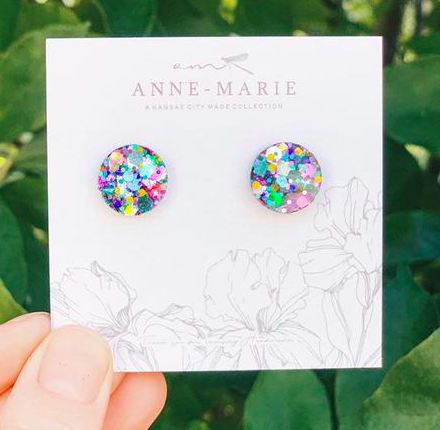 Look! Something shiny!
For those times when you just need a touch of sparkle, check out these 15mm handcrafted, mini studs from Anne – Marie Designs. They're handmade right here in Kansas City—and bonus!—if you like what you see they can be customized.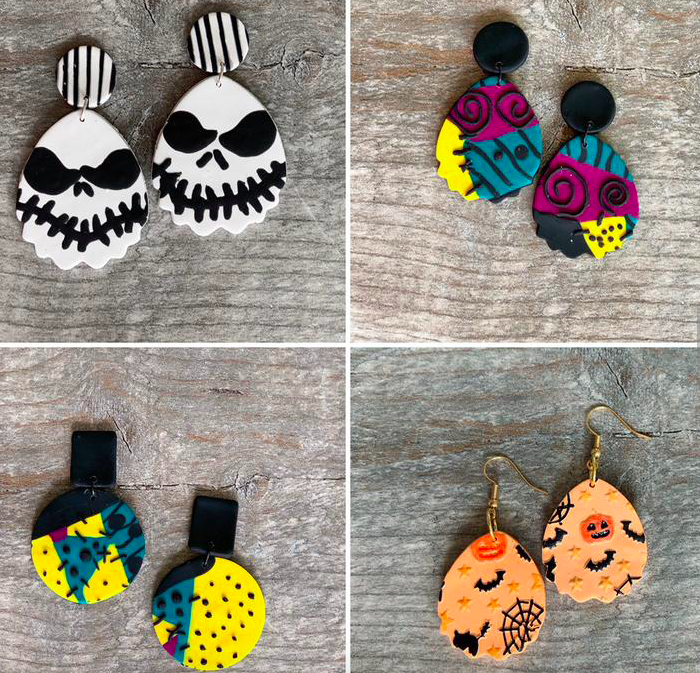 Artist Katherine Blauwiekel says her bespoke earrings will "make a statement out on the town" and that they're the perfect lightweight accessory. Priced at a mere $12.50, she says each one is unique. "Glitter placement will be different in each pair and in each individual earring," she says.  She had us at glitter placement!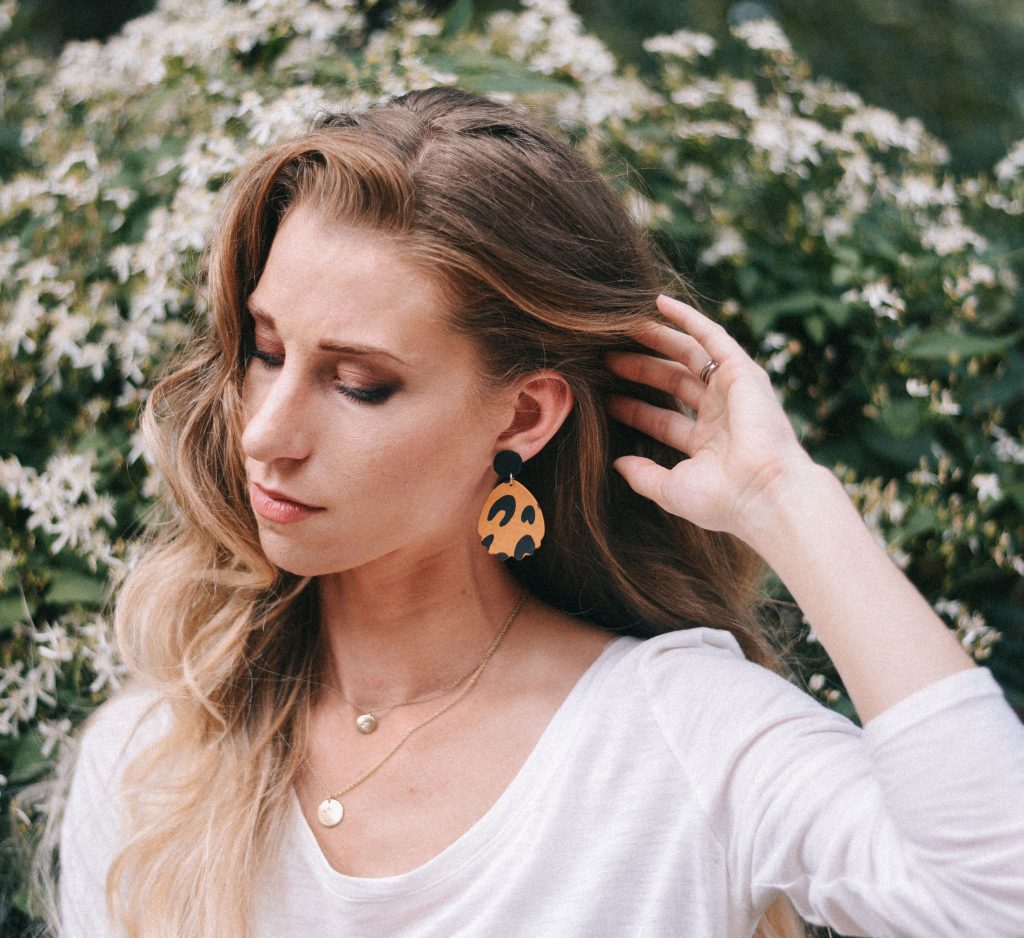 Find them on her Instagram page or order online.