Look radiant immediately with tighter, rejuvenated skin within weeks!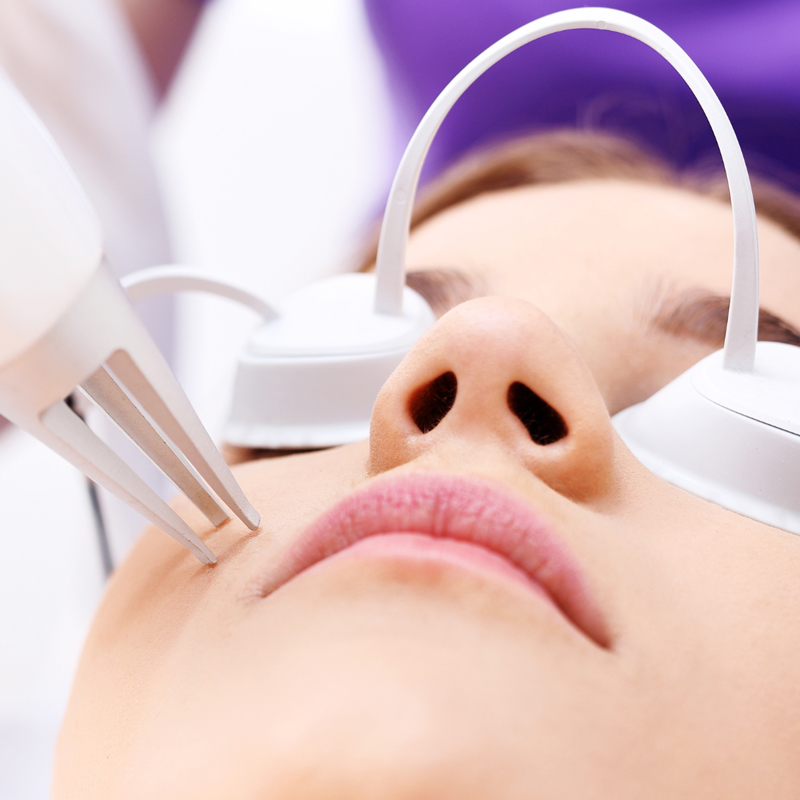 Sponsored Content
Summer's over and your tan lines have faded, but those dreaded sunspots aren't going away. Now is the ideal time to treat sun damage and uneven skin tones, so you'll look luminous for upcoming events. 
A personalized program for your goals, budget, and schedule
Tama Veltri, an NCEA Certified Licensed Esthetician who has been with Mirabile M.D. Beauty, Health and Wellness since 2012 is busy scheduling consultations to create what she calls a "fitness program for the skin." 
"With all the treatments we have available," she says, "we can develop a multi-phase plan to address immediate concerns like sun damage, then follow up with additional treatments to give you the youthful skin you want just in time for the holidays."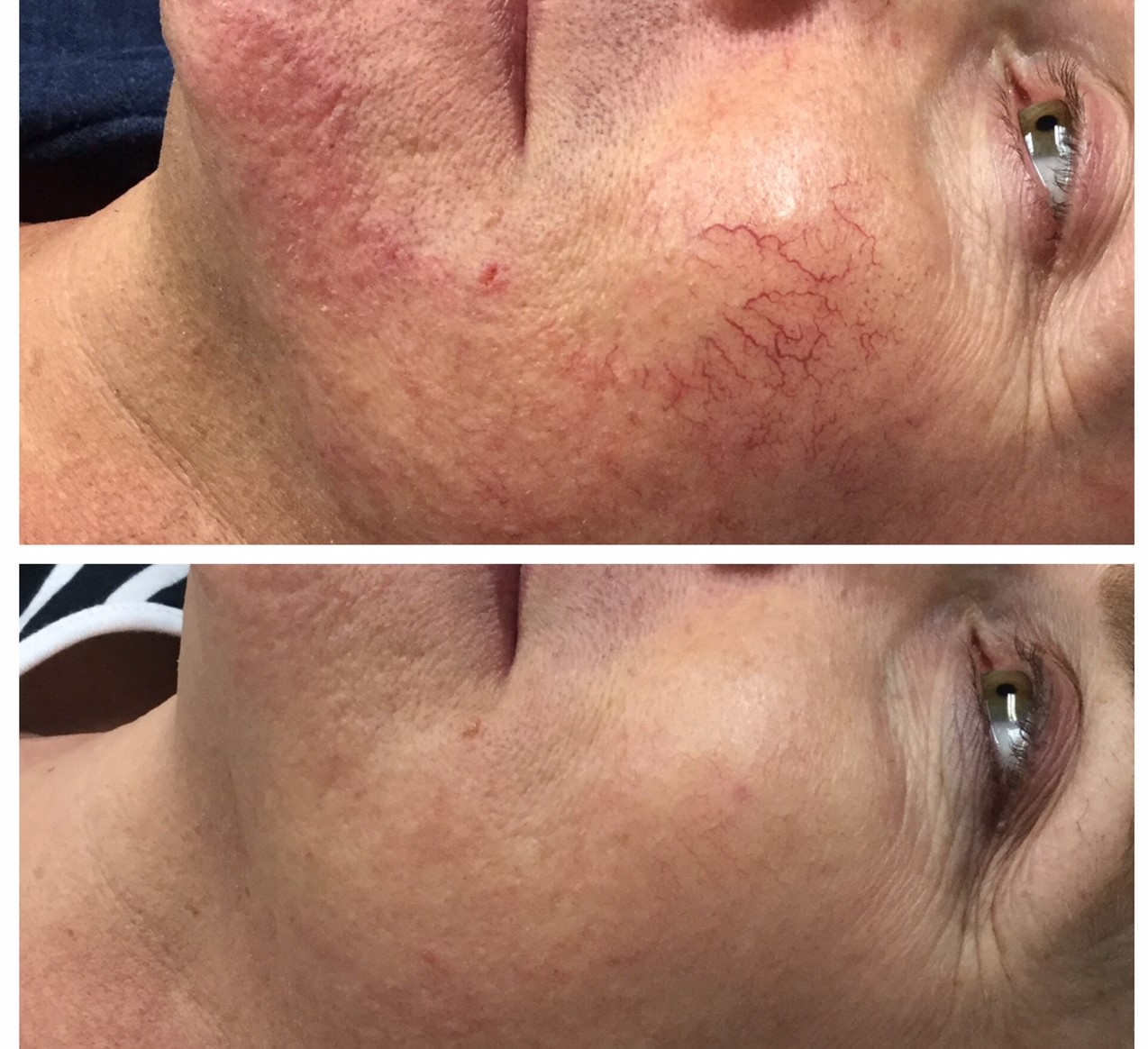 Tama often starts with the excel V+, which is an excellent spot treatment for darker discolorations and broken capillaries on the face; it treats leg veins as well. For lighter spots, Intense Pulsed Light (IPL) is a laser treatment that can be used all over the face and neck to create an even, luminous complexion.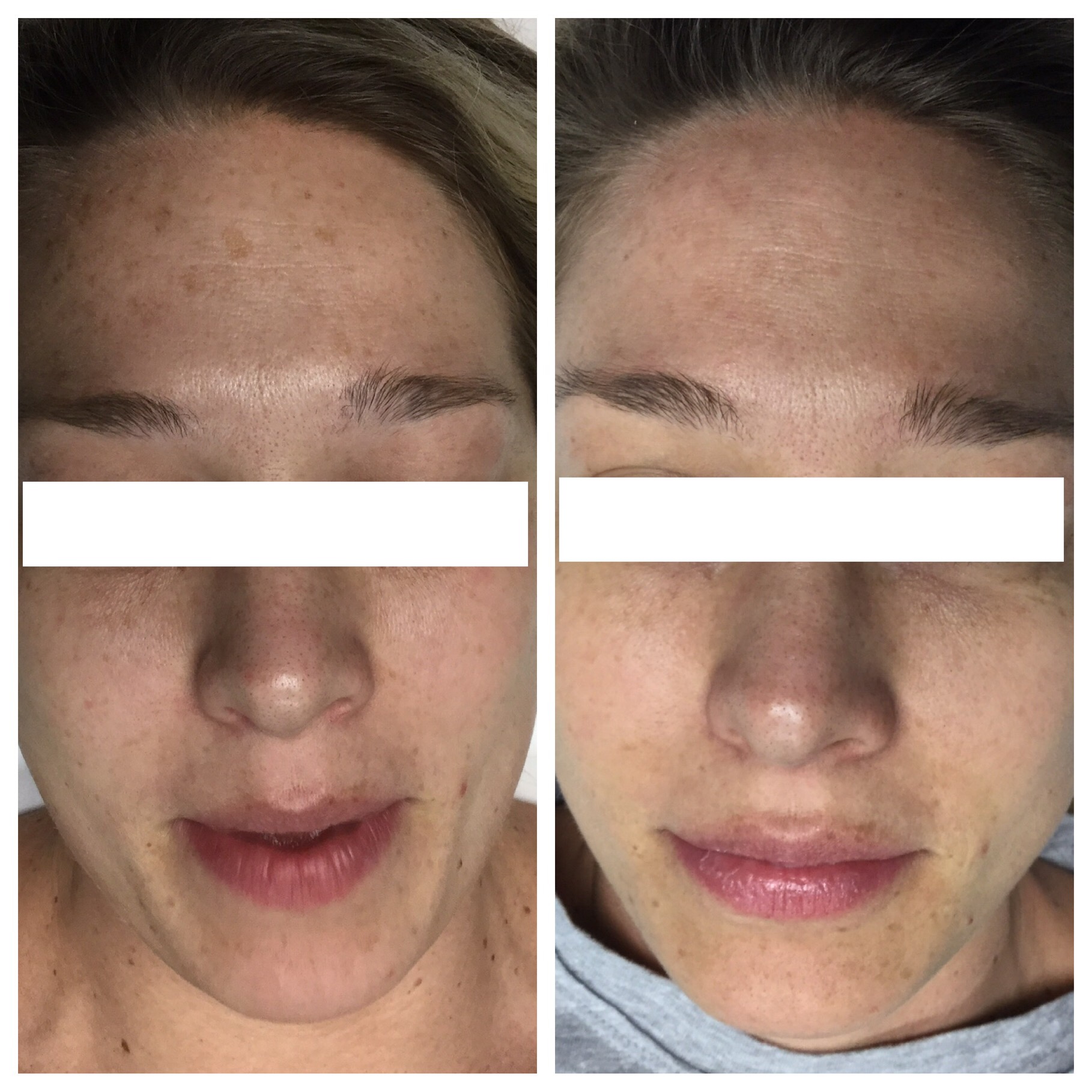 Chemical peels are another option for sun-damaged skin and melasma. If you're predicting weeks of redness and peeling, you might be pleasantly surprised, says Tama. "We can predict—almost to the hour—when the most peeling will take place so we can schedule the treatment around your social calendar." For instance, for the first two days most patients look normal, followed by two days of heavy peeling, then light peeling for two more days. Within a week, you'll be looking radiant with new, beautiful skin. 
The A-listers secret: Morpheus8  
Tama says InMode's Morpheus8 can also address sun damage. But its skin-tightening benefits are what has the beauty world raving.  
This revolutionary, hand-held device combines radio frequency and microneedling—two proven rejuvenation treatments—into one non-invasive procedure. It targets the deeper layers of the skin to minimize acne scars, treat fine lines and wrinkles, and reduce pore size.  Because it increases collagen production, Morpheus8 tightens the appearance of skin on the face and neck. 
Morpheus8 Body covers larger areas, including the abdomen, flanks, legs, and upper arms (bye-bye batwings!) to tighten and contour tissue, improving the overall texture and fading stretch marks.
Is Morpheus8 a miracle treatment? Celebrities and beauty editors seem to think so. Kim Kardashian calls it a "game changer," and Jessica Simpson refers to it as a "saving grace" when it comes to tightening skin.
Bobbi Brown and Eva Longoria—two women tied to skincare and make-up lines—are also converts. After all, topical skincare and cosmetics can only do so much. Brown noticed positive changes to her face and jawline after just one treatment, and Longoria is such a fan she's now the InMode Global Brand Ambassador.  
James Mirabile, M.D., FACOG is the founder and on-site medical director for Mirabile M.D. Beauty, Health and Wellness. Mirabile was one of the first local physicians to offer InMode products, including Morpheus8, in the Kansas City area. 
Continue the results at home
The office's medical spa division, MedCosmetic, also offers a superb pharmaceutical line of treatments to use at home. This collection is custom-made for Mirabile in a laboratory, so he's assured of the highest-quality ingredients that result in products that are not just effective, but safe. Tama says, "These products help us bring the patient into the team. It's like a dentist or fitness instructor who knows you'll get better results by incorporating wellness steps at home."
Putting the "medical" in med spa
While Tama is beloved by her patients for her expertise and compassion, she's only one of the MedCosmetic team members ready to give you the face and body you desire. 
At the top of the team is Mirabile himself. As the on-site medical director, he works closely with the estheticians and nurse injectors to ensure the patient is getting superior care. 
Tama relays one recent instance when his counsel was required. "I was meeting with a lovely woman who'd been through a lot. She's in remission from cancer, but the radiation and chemo created issues in her skin and self-confidence. She wanted to know if our procedures would be appropriate for her scars and skin laxity or could cause problems." Tama shared her recommended program with Dr. Mirabile who agreed the outcome would not just be safe, but life-changing. 
"I'm confident in my skills as a licensed, highly-trained esthetician," says Tama. "But having Dr. Mirabile here every day to consult with gives me—and our patients—that extra level of safety."
Make sure the med spa you choose can offer that level of assurance and well-being that comes with an on-site, board-certified physician. That's Mirabile M.D. Beauty, Health and Wellness. 
Schedule your complimentary consultation now and look forward to glowing, firmer, even-toned skin!
Mirabile M.D. Beauty, Health & Wellness
4550 W 109th Street, Suite 130
Overland Park, KS 66211
913.888.7546
mirabilemd.com 
Mirabile M.D. combines gynecology, hormone therapy for men and women, MedCosmetic, and Medi-Weightloss. Under the ownership of on-site physician James Mirabile, M.D., we are your one-stop shop for total wellness.