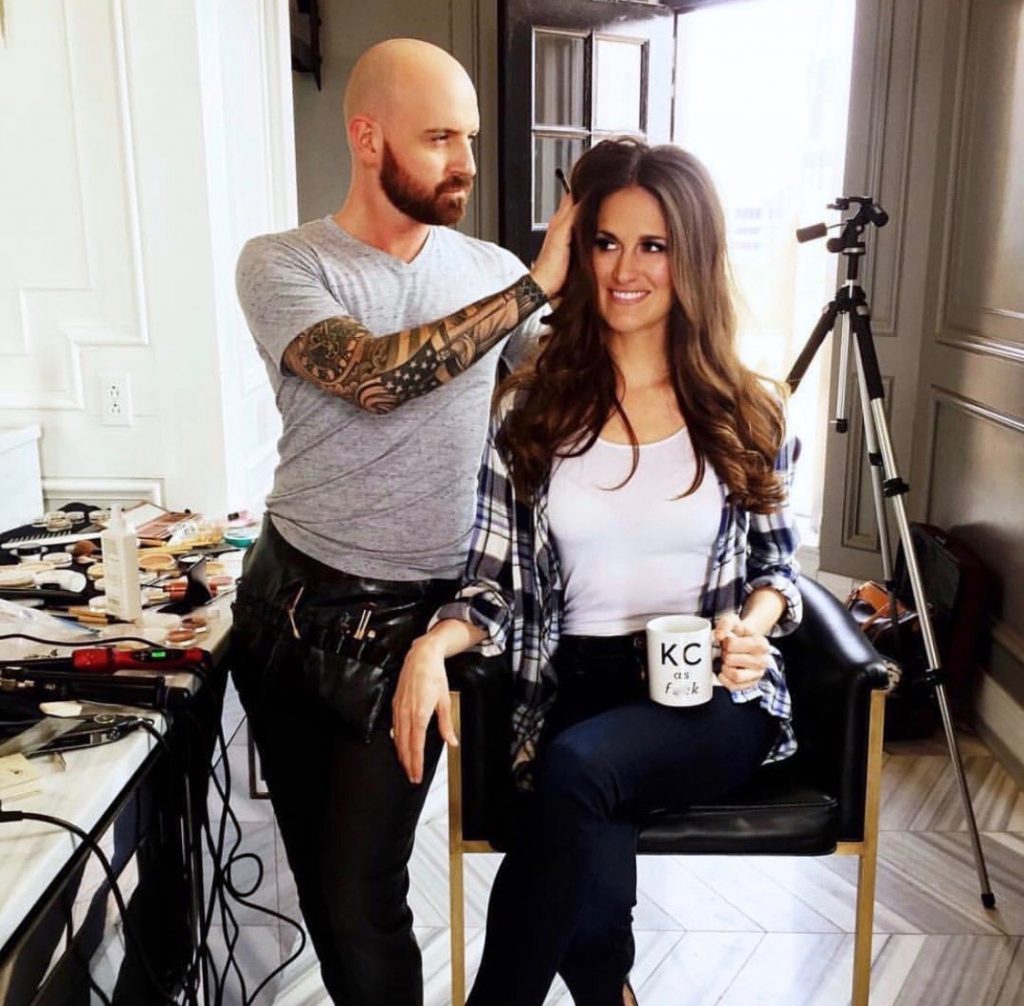 Bless his bald head, local hairstylist Joey Figueiredo has just gone big time. The well-known do-er of 'do's is receiving national attention after being named as one of ten Sola Salons 2019 Brand Ambassadors out of their 12,000-plus U.S. salon owners. (Just trust us, it's a big deal.) With his loquacious personality and ability to reinvent that mop on your head, Figueiredo is on his way to becoming the José Eber of Kansas City. (Uh, go look Eber up, kids.) Not only has Figueiredo been featured on nearly every local station, he's styled his share of celebs who have stumbled into town. Oh, and he also created #HairAdventure, where stylists show off what they do other than hair. Peruse his Instagram to see some of his handiwork. Plus, with so much dirt to dish, we figured he'd be perfect for our "By the Numbers" query. Aaaaand he was.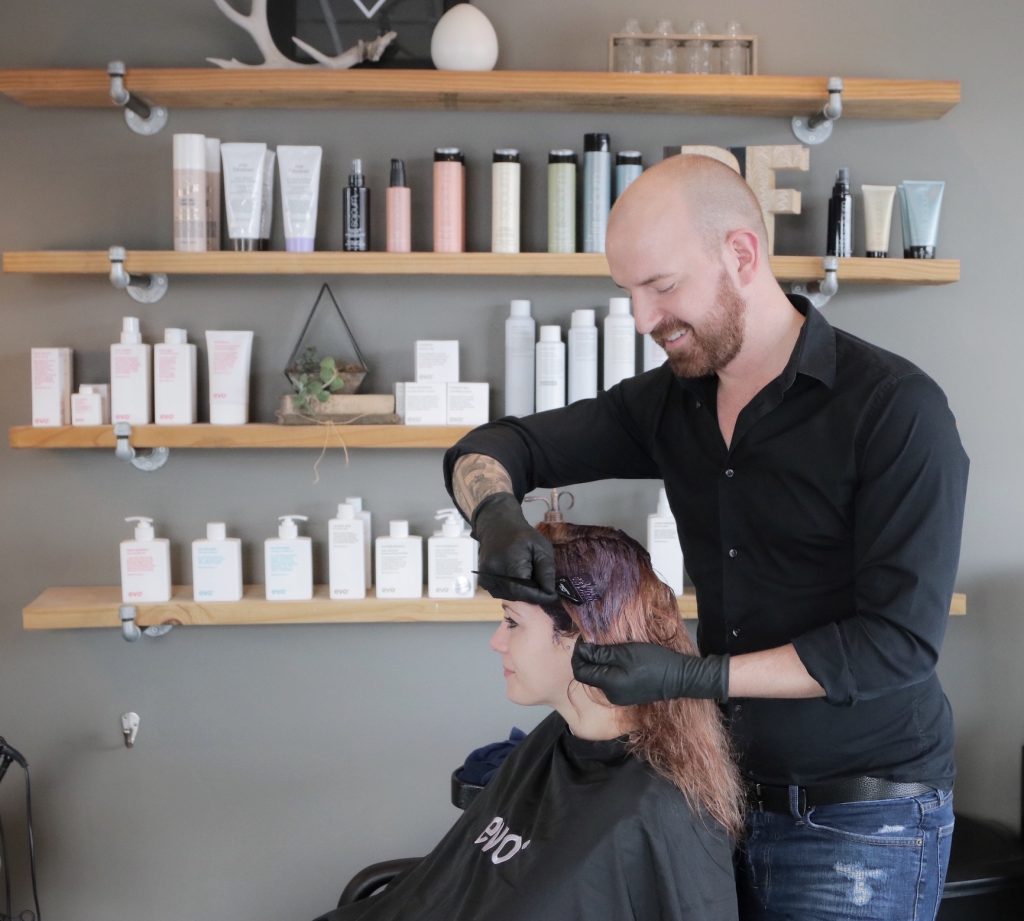 Number of years you've been doing that hair thang: 11 glorious years
Number of haircuts you've done: 28,600. I'm no mathematician, but that equals out to 10 cuts per day x 5 days a week x 52 weeks a year x 11 years.
Longest hair extensions you've added: 24" extensions—it was a true Ariana Grande pony for sure.
Most labor intensive 'do: 11 hours over three days. I took a girl from dark brown to platinum blonde and that included a hair extension. But there have been plenty of six to eight processes too.
Percentage of girl clients vs. boy clients: 49% women, 49% men, 2% gender binary. I have such a wide range of clients.
Percentage of clients that run late: 5%. It's pretty low. I understand that life happens.
Percentage of clients that run late that you want to yell at, but don't: Like 2%, but it's the ones that say they are running late because of an elephant loose on Ward Parkway. But then, of course, they come in with their piping hot Starbucks latté and then don't bring one for me. Just be honest—'cause lying makes me more upset.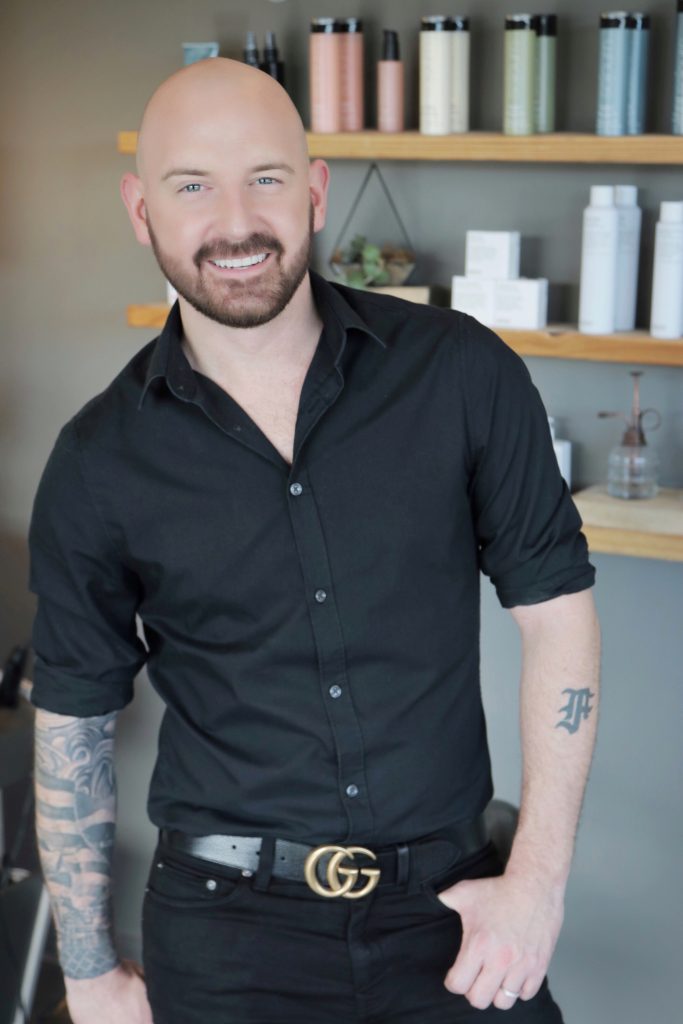 How many products are too many products to use in your hair: I'll say 4—but I'm the biggest product hoarder. I mean, can you ever have too much product? Whatever it takes to get the look you want.
Number of hugs you get per day: A minimum of 11. I hug pretty much every one of my clients. I also do my straight-man firm handshake, but even my close male clients love to get in for a good hug.
Time it takes you to shave your own head: About 7 minutes flat. But I never shave it—only a trimmer with no guard.
Number of times clients rub your bald head for good luck: 1 per month. I don't like when people touch my head with their dirty hands, but I'll be nice for someone else's good fortune.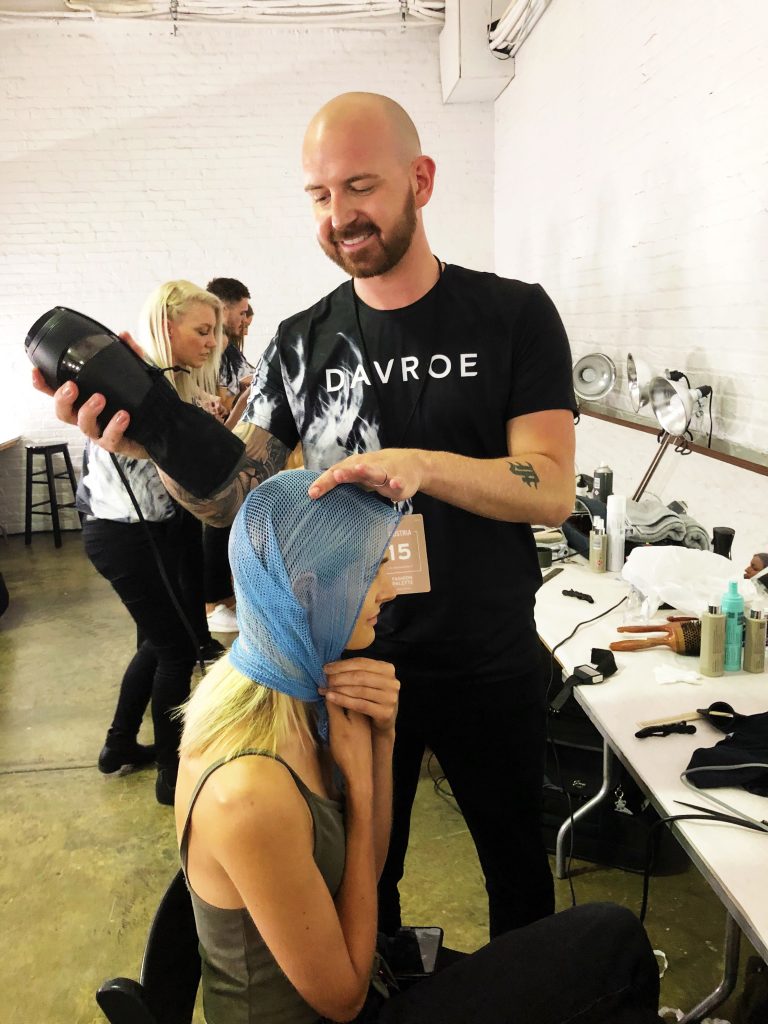 Amount of gossip you've heard: 500,000+ stories, but my clients know that "what goes on in my chair, stays in my chair!" No amount of money will unseal these lips. It's truly a trust thing that comes with a lot of responsibility.
Longest workday you've ever had: I have done plenty of 14-hour days with no food or pee break. Those days I wear my diaper. (I'm kidding!) But it can be grueling on your body. It's all for the greater good of making Kansas City fab-u-lous.
Number of celebs you've styled: I don't like dropping names, but there's been a few. When my daily clients leave the salon, I want them to feel like a celebrity—that's the ultimate goal.
How much caffeine do you ingest on the daily: 5 cups a day. Coffee and I have a special relationship. I will drink it throughout the whole day, but I could reheat the same coffee eight times because I am so busy.
Number of times people have butchered/misspelled your last name: 1.5 million times. I always say, "If you can't pronounce it, you can't afford it."