Born and raised in Kansas City, stylist Laurabeth Clark has been quite busy lately helping  out behind-the-scenes at Chiefs games or for various photo shoots with local celebs. Clark says she's always had a passion for beauty and says she was drawn to the industry at an early age. "My grandmother was a stylist," says Clark. "I actually have her beauty school graduating class photo hanging in [my salon] as my inspiration."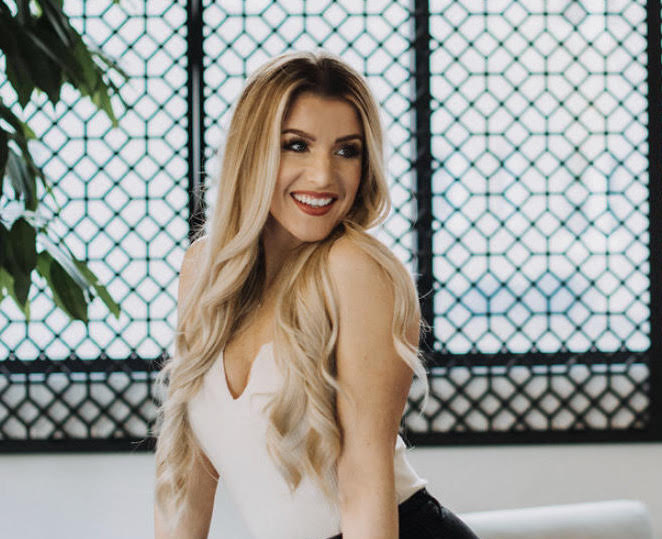 When she's not holding court at her salon, Artistry by LB, you'll often find Clark on the road doing makeovers while racking up those frequent flier miles. We caught up with the burgeoning beauty maven during a rare quiet moment in Kansas City.
I just spied a blurb about you in People Magazine—you're gaining some national notoriety. How's that going?
"I take such pride in my work that it is such an honor to get recognized for something I love doing, whether it be national or local recognition! Hoping it won't be my last national appearance!" [laughs]
What beauty trends are you seeing for 2021?
"Beauty trends are always repeating, yet evolving, and the 90s obviously made a comeback last year. Don't be surprised to see chunky highlights, obnoxious hair accessories, and warm and muted hair tones paving the way through 2021. Personally, I am here for sleek and simple looks."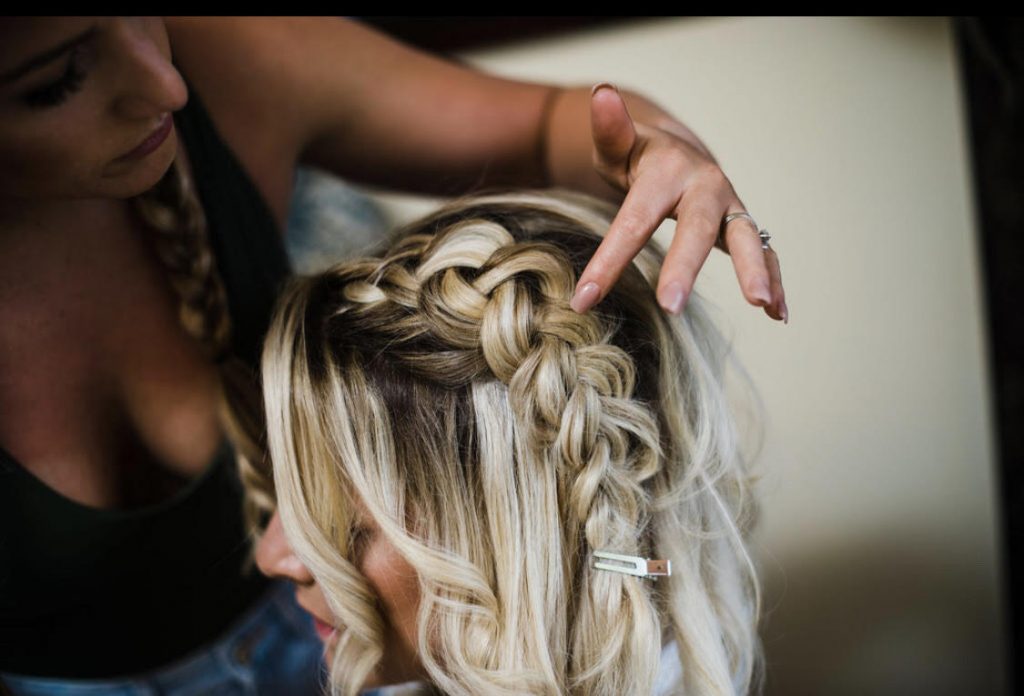 Rumor has it, business is booming for you. Congrats! Is it long overdue?
"I am so blessed my business is booming. I've worked extremely hard to get to where I am today—and let me tell you it has been no easy feat. Opening my salon is only the beginning and I am not stopping there.
Honestly, no dream is too big. I started out at a commission salon in the back of an Ulta beauty store and am now the proud owner of Artistry by LB. [We're] more than just your typical salon. It's an experience—a place that is redefining the glamour industry and bringing a whole new wave of collaborative beauty.
Long overdue, you ask? I think it's working out just perfectly as timing is everything!"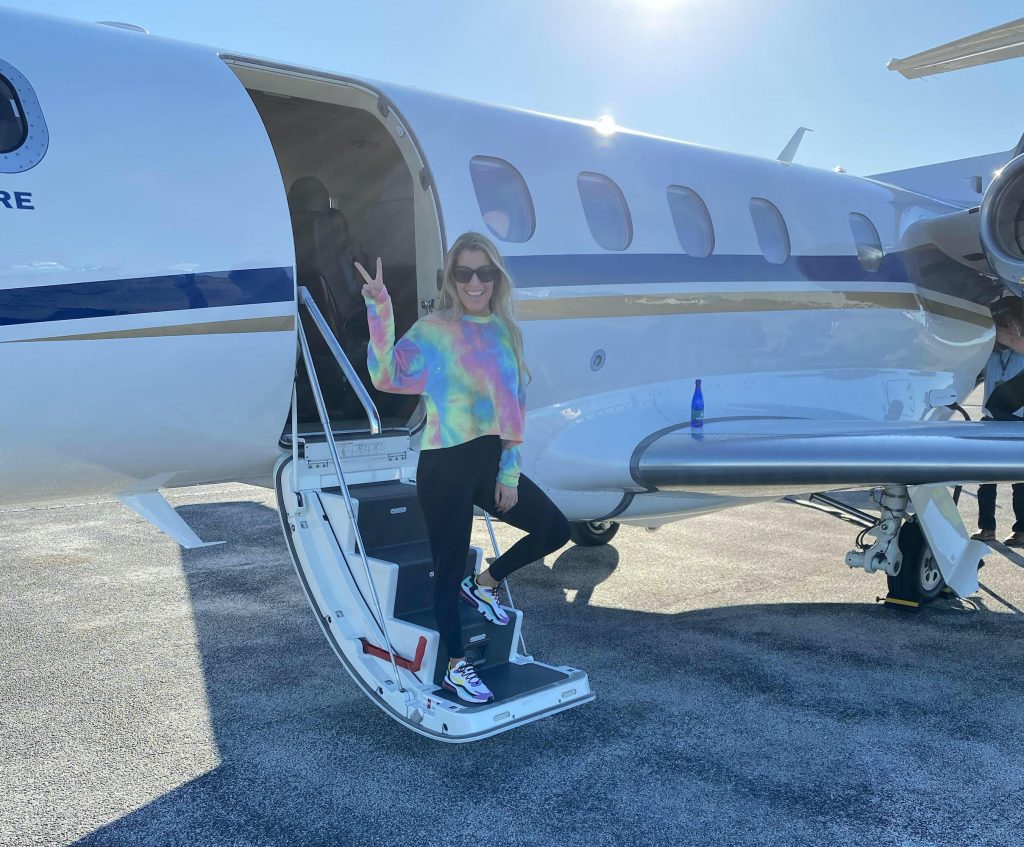 As a traveling stylist, you get to take your act on the road. Do you pack lightly—or pack everything, just in case?
"Packing light is key but you can't miss any little detail! Some of my favorite products are universal—so I tend to pack lightly. At least I think I do."
What's one (local) item or product, you absolutely cannot live without?
"My Recreating Rays self tanner! Life can be too busy with the insane hours and travel and being able to quickly apply that fresh tan makes a world of difference. Everyone feels beautiful when they are glowing with a fresh tan. Am-I-rite?"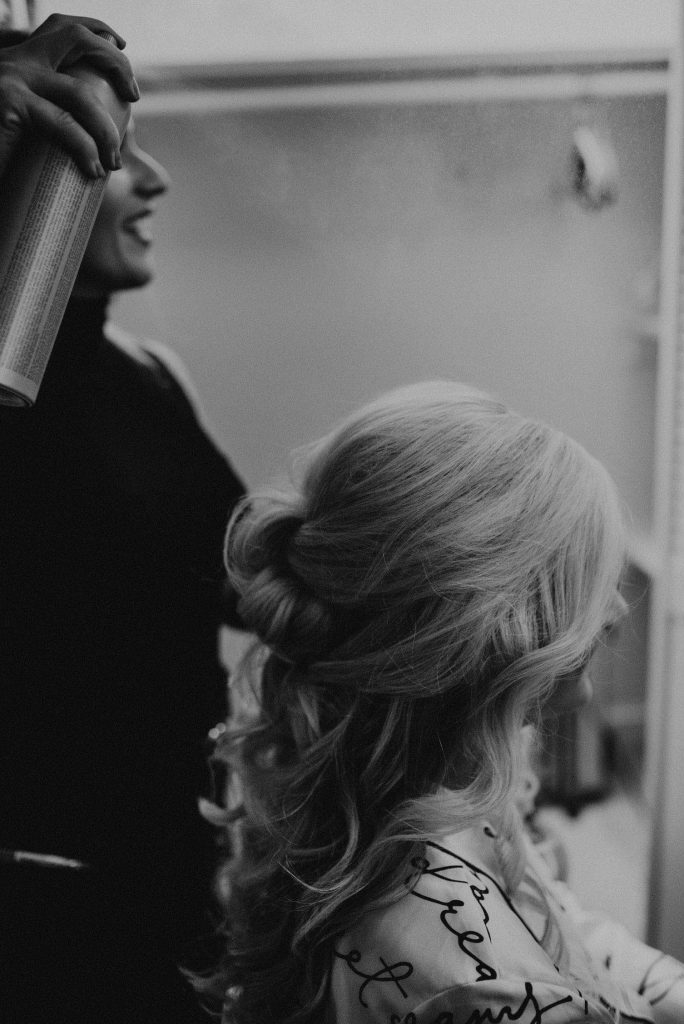 Yes, hook a brother up! Finally, any other insightful nuggets you'd like to share with our readers?
"I don't know about insightful—but when I think about nuggets, I say Chick-fil-A sauce makes everything better!
I am also a proud dog mom to my big boy Monty who occasionally makes an appearance at Artistry. We recently celebrated his adopt-adversary and announced my partnership with Great Plains SPCA. I am a firm believer in 'adopt don't shop.'"
Interview gently edited for content and clarity.