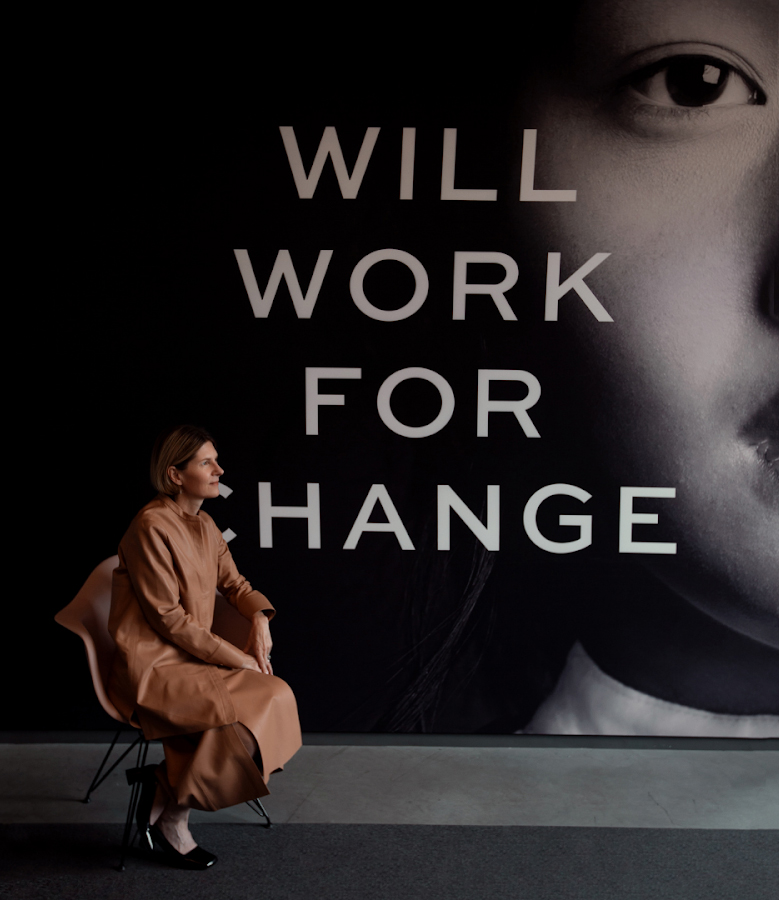 Supporting other women has long been the goal of Wendy Doyle, the CEO of United WE. 
For the last ten years, Doyle has been at the helm of the Kansas City non-profit, which focuses on research projects that then inform policy advocacy to create economic and civic equality for women—especially women residing in Missouri and Kansas.
This year marks United WE's 31st year in Kansas City, and the nonprofit's annual fundraiser, We Work for Change, is on the calendar for September 21. Themed around United We Lead, the fundraiser includes keynote speaker Lieutenant General Nadja West, the first Army surgeon general who is Black, the first Black woman three-star general, and the highest-ranking woman graduate from West Point.
Ahead of the annual event, Doyle reflected on what United WE has been up to over the years during an interview with IN Kansas City.
As a woman business leader yourself, what are the unique challenges you're seeing for women today?
We've really invested in research to make sure we're clearly understanding the critical economic issues for women. What we've heard from women in Missouri and Kansas is that childcare is the challenge to get women back to work and to stay in the workforce. I would also say paid family and medical leave is a priority for women, also a recruitment and retention strategy to keep women in the workforce.
In addition to research, United WE advocates for legislative action too, right?
Yes, we do. We're pretty focused on our policy work and really narrowed it to pay equity, paid family leave, and occupational licensing has been a priority for us. 
The reason we're focused on occupational licensing is we know that women hold a professional license to do their work at three times a greater rate than men. An example of that would be if you're a nurse, you're a real estate agent, you're a teacher, those would be the type of professions that you have to have a state license. We are working to make sure that it's easy for women and men to get to work, especially if they are relocating from one state to another, just to make sure that the certification requirements are equitable and easy. 
And now, we're going to be doing our first national research study on childcare because we've heard this so loud and clear in Missouri and Kansas. We're going to look at every state's childcare licensing requirements. If you want to open up a childcare facility, you have to get it licensed, and the requirements are so cumbersome. After we do our research, then we'll start looking at what we can do from a policy reform perspective.
Were there any policies you were able to pass in Missouri and Kansas this past legislative season?
For sure! In Missouri, we sent to the governor's desk a fast-track grant program that's now in the state budget. It's not a repaid loan, it's a grant and allows someone who has dropped out of the workforce intending to re-enter to get some type of continuing education, and 80 percent of the recipients of this program are women. We also worked on an occupational therapist compact in Missouri, and we've got handshakes between the states so women can transfer and do work in Oklahoma, and they don't have to have a license in Oklahoma. In Kansas, we sent a childcare tax credit to the governor's desk, and she signed that into law. Then, we also deregulated eyebrow threading in Kansas, so you aren't required to have a cosmetology license. We also did a veterans and first responders grant program, which is known as the heroes scholarship because it is a line in the Kansas budget that now allows for a family member, veteran, or first responder who was injured or lost their life in the line of duty eligibility for in-state college tuition reimbursement, room and board, and books.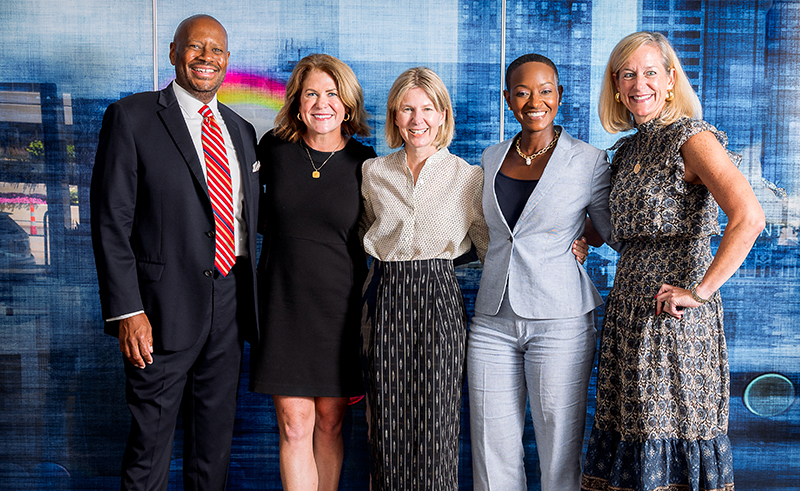 Your annual fundraising event is right around the corner. What research and policy advocacy will this year's event help support?
As we move into 2023, we will be continuing our work both in Missouri and Kansas. Continuing the path utilizing town hall reports as a guide to identifying policy priorities. Occupational licensing certainly will be on the agenda, so we'll see where that goes. Childcare—we're going to be digging into research. Then we are hoping to be able to launch our policy practice in Oklahoma. We hope that next summer in 2023, we can get into town halls in Oklahoma and hear from women there. And then, the appointments project is going to continue to scale across the country, and we're certainly excited about expanding into additional cities.
Ticket sales have closed for in-person attendance of We Work for Change 2022, but virtual tickets are still available here.