Sponsored event: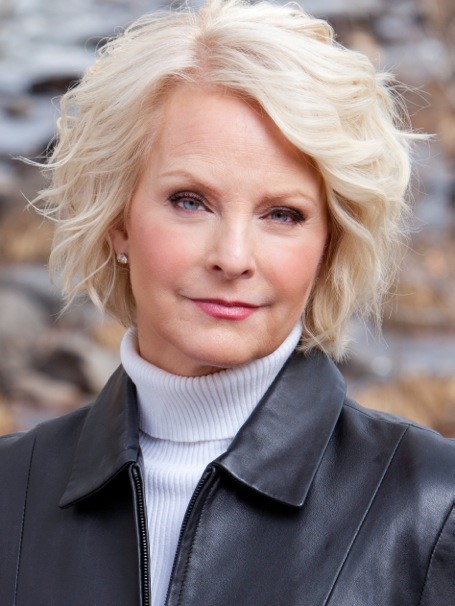 An upcoming event at the Kauffman Center for the Performing Arts will give new meaning to the term "woman power," just in time to mark the 100th anniversary of women gaining the right to vote. Of course, we're talking about the Women's Foundation 2019 We Work for Change event on September 24th, featuring special guest Cindy McCain. This special event was created specifically to help empower women and move the needle towards equality. This year's theme? "It's 'Changemakers,'" says president and CEO Wendy Doyle. "We're celebrating the power of women to make positive change."
Doyle says McCain was the perfect choice for keynote speaker this year. The wife of the late U.S. Senator John McCain is known for being a strong advocate for women. She's also renowned for her philanthropy and business acumen, yet beyond that many people do not know much about her. That was the allure behind asking her to join this year's event, Doyle says. "We reached out to Cindy even though she wasn't on the speaking circuit. She has a high profile, but people don't necessarily know her story. We wanted to get to know her a bit better."

Alongside McCain, a number of well-known leaders, including Kansas Governor Laura Kelly, will also be in attendance to discuss how women can collectively engage in their respective communities. The local gospel choir Voices of Soul will open the event with what is sure to be a rousing performance.  "It's an opportunity to come together—women and men—and become inspired. You'll want to go out and be a change maker yourself," Doyle says.
The festivities start at 4 p.m., when guests will hear a message from presenting sponsor Bank of America and get an update on the exciting progress the Women's Foundation has achieved over the past year: from expanding access to paid parental leave to closing the leadership gap on civic boards and commissions.

"Then we'll hear our keynote speaker Cindy McCain and head into Brandmeyer Hall for a cocktail reception," says Doyle. "It's a phenomenal networking event. And the whole thing will wrap up by 6:30 p.m."
The organization is all about helping women be successful in their endeavors, no matter how big or small. And of course, one of their biggest goals is the fight for women's equality. "Women make up 51 percent of the population, and we need to have more equality and equity for women no matter where they are," says Doyle. "Simply put, we need more women in corporate settings, at the policy-making table, and involved in the decision-making process. That's what we would like to see changed in the world."
The Women's Foundation prides itself on its evolution over the last couple of years. "We've invested in data and research studies to come up with solutions that impact change and get results," says Doyle. Locally, they're fired up and focused on reducing challenging barriers for women—on issues ranging from equal pay to family leave.
Doyle says that the process can be challenging, but the organization views it as an opportunity. "It can take multiple legislative sessions to get things accomplished. It requires time and a lot of work," she says. "We're really focused and making progress—but policy-making takes patience." To ensure women's voices are being heard, the organization created the Appointments Project®, which promotes appointing women to civic boards "at the city, county, and state level. We hope that our engagement will encourage women to run for office."
Doyle says the one of the organization's main goals is to get the word out about the Appointments Project. "We're looking to build an applicant pool—no matter what their background or geographical location," she says.
Another priority the organization is pursuing is ensuring equal pay for equal work through online salary negotiation training in partnership with the American Association of University Women (AAUW). Women in Missouri and Kansas are paid just 78 and 77 cents, respectively, for every dollar earned by men. "It's a how-to on negotiation skills," said Doyle. On the Women's Foundation's website, "visitors can also sign up to receive our monthly e-newsletter to find out more about our studies—or follow us on social media."

Of course, McCain is the perfect person to rally the troops because she knows a thing or two about politics. "We want her to instill empowerment in our audience. Women need to know they belong at the table and there's a role for every woman—it's just finding what that role is," says Doyle. "Ever since her husband's death, McCain has been more in the public spotlight. People are eager and excited to hear her story." Former keynote speakers at the event have included the journalists Ann Curry and Arianna Huffington, as well as former Secretary of State Madeleine Albright.
When we asked who was on Doyle's upcoming wishlist of guest speakers, she laughed. "We would love to hear from Michelle Obama, Oprah Winfrey, Sophie Trudeau, or Megan Markle."
Sponsorships for the event are still available. Tickets, meanwhile, are going fast. "We have sold out every year," says Doyle. "We expect the same this year." And in honor of the 100th anniversary of women's suffrage, attendees are encouraged to wear white to the event. "It wasn't that long ago that women didn't even have the right to vote. We've come a long way – but there's more work to do. "