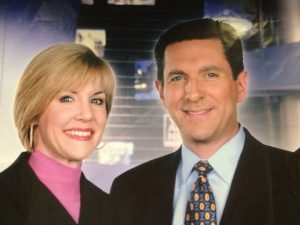 Mark Clegg was the venerable main anchor at NBC 41 Action News for over a decade. In his time on the anchor desk, he held down the fort while covering countless big stories. Then he got out of the biz completely. What's he been doing since? We put on our best reporter hat to find out.
What's the breakdown—how many years were in you TV news? How many years were you at 41?
"When I retired from 41 Action News in July 2014, I had just marked 27 years in TV news. That's hard to believe because it sounded so old. I'm not that old! I was at 41 Action News for 12 of those years."
Do you miss it? Why? Why not?
"You know, I don't miss it, and for that I consider myself very fortunate. I was ready for something new that I could be passionate about again and something that would provide some work-life balance. TV news had also changed so much, and with all due respect to my friends still in that field, I just wasn't getting to do the kinds of stories I cared about any more. It was all about "breaking news" and crime. We were #1 in the ratings at 6 p.m. and I felt it was the perfect time to leave on my terms. I do miss Kansas City, however. It will forever have a place in my heart. My partner, John, is from there and we left behind a lot of family and friends, so we get back to visit as often as we can. I also miss the platform I had being on TV that allowed me to be a voice for the community."
What story did you cover in KC that really sticks in your memory bank?
"That's so hard! There were so many. I was fortunate to interview an endless list of people from politicians to CEOs to everyday citizens. My favorite stories were usually tied to the extraordinary actions of everyday people. Kansas City has one of the best philanthropic spirits I've ever seen, and the community always rallies in times of need. Two of the biggest stories I will never forget are probably the Joplin tornado in 2011 and the JJ's restaurant explosion on the Plaza in 2013. They were life changing for so many. I was very proud of the coverage we provided during those difficult times."
What are you doing with your bad self now?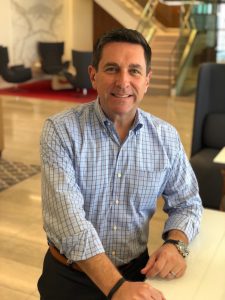 "I am Vice President of Corporate Communications for Hines, a global real estate investment firm based in Houston. We build state of the art projects all over the world. In fact, Hines developed the H&R Block building in the Power and Light District. My position still deals with the media every day, just on the other side of the camera. I love my job and I love the company. When you can say that, you are truly blessed."
Do you still get the opportunity to use your big, booming anchor voice from time to time?
"Working in corporate communications we produce a lot of videos, so I do step in every now and then and lend my voice to one. It's fun to still be connected to video and storytelling in some way."
What's the best part about your new job?
"I have always loved architecture and Hines is known for its skyline-defining buildings around the world. I get to do a bit of traveling and I get to write about and promote our projects from the groundbreaking announcement, through the construction phase, all the way to the completion and the grand opening. Just like TV news, each day is always different, and that keeps it fun."
You're pretty unflappable. Please tell us you had an embarrassing story or two from your time at 41 Action News.
"Oh, more than I care to remember. Elizabeth Alex and I are very close, and we had a way of just looking at each other that could make the other start laughing. We could just crack up without saying a word. Imagine trying to read a serious news story while Stormy the Weather Dog is farting at your feet under the anchor desk. Try keeping your game face on during that situation!"
Is your life better, worse or unchanged since leaving the TV biz?
"Better than ever! Our oldest son just graduated college and our youngest son just graduated high school and is headed off to college. These past four years have been a gift in being able to be present in their lives and celebrate each of their milestones and achievements. I've found that work-life balance that I was missing and it's priceless. Working nights and holidays for 20+ years took me away from so many things. A simple evening walk after dinner with John and our dog Gracie is now one of my favorite things. I never got to do that before."