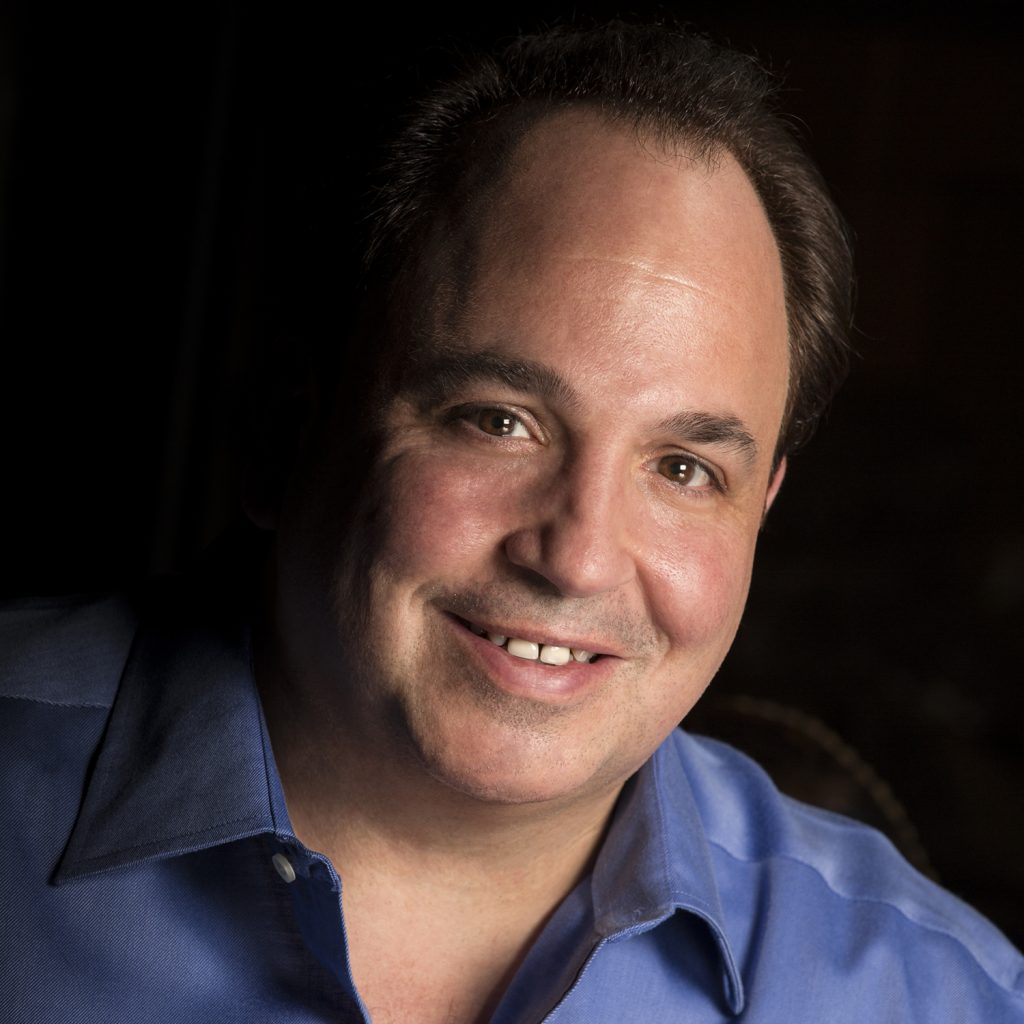 He's the Pasta Papa. The Godfather of Gnocchi. Of course, we're talking about Jasper Mirabile, Jr., the chef who helps keep KC carbo-loaded at his eponymous restaurant, Jasper's Ristorante. But recently, Jasper got a wild hair. He wanted to perfect the ultimate cinnamon-roll recipe. What does the Father of Farfalle know about baking? Uh, well, let's just say if at first you don't succeed—try 23 more times.
 So authentic Italian is your specialty—what gives with trying to create the quintessential cinnamon roll recipe?
"It's just another challenge in my life. I would be too bored if I didn't have anything or someone to challenge to me. And to be honest, I'm not really a baker. I like to tell people I just make meatballs for a living. This past summer, my wife Lisa and I were eating out in Florida and we had some delicious cinnamon rolls at brunch and I said I could easily duplicate these. She laughed. The challenge was on. Now as I reflect on my trials and errors of Cinnamon Roll 101, I think I met my match. I had no idea how long it would take for me to perfect the perfect cinnamon roll—well, up to my standards."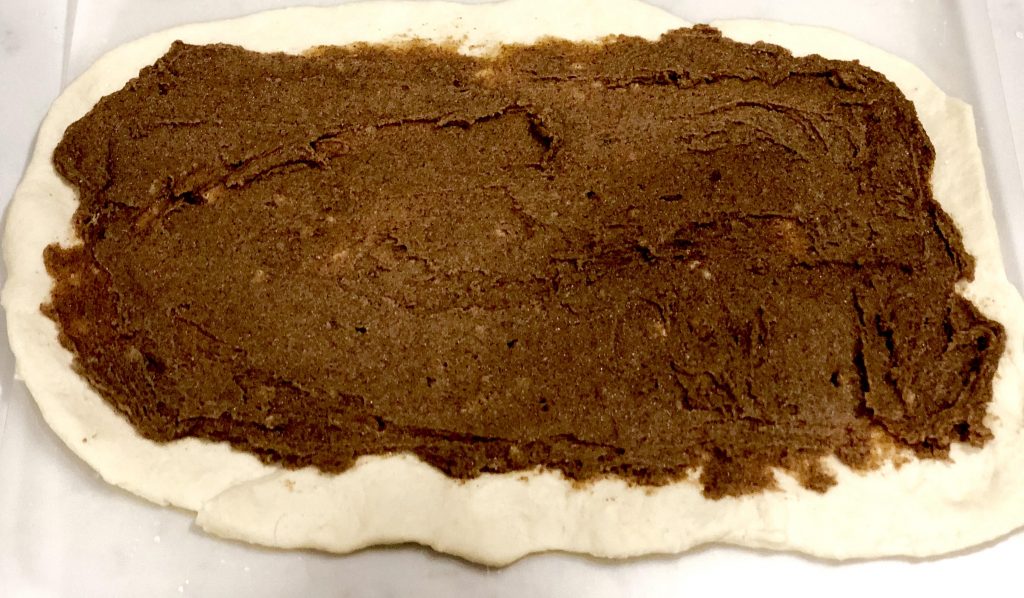 What do you consider makes the perfect cinnamon roll?
"After researching recipes and preparing 24 different versions of cinnamon rolls in eight weeks, the number-one idea of a perfect cinnamon roll is that quality ingredients must be used. The finest butter, Vietnamese cinnamon and Madagascar vanilla are essential. And then the filling—you must put a lot of filling in a cinnamon roll for it to be good. Don't try to cut back. The roll must be big and rich, soft, fluffy, and buttery with warming flavors of cinnamon and an unbelievable glaze."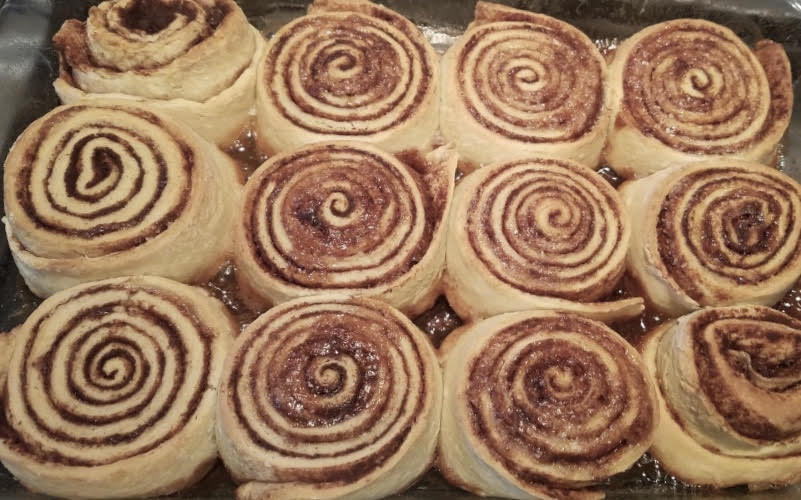 What successes/failures have you had?
"Oh my God, are you serious? Waking up at 4:30 a.m. on Sunday mornings and making two different types of dough and watching one batch never rise, adding too many red hots—the list is endless. These are all part of my successes and failures. After eight weeks, my wife told me that she was not going to indulge in one more of my cinnamon rolls and that I needed to find another dish to work on. She practically begged me to take her to brunch just last week so she would not have to eat another cinnamon roll and what do you think they brought to our table to start with? A basket full of warm cinnamon rolls. Ha!"
'Fess up—do you have a sweet tooth? Is that the genesis behind this?
"Do I, Jasper Mirabile have a sweet tooth? There aren't enough dentists in Kansas City to help me. Maybe a psychiatrist! Anyone who knows me knows that I don't drink much alcohol or wine but when it comes to sweets—especially breakfast rolls and desserts—I have issues."
More importantly … will you ever share the final recipe?
"I planned on sharing the recipe on social media, but then I decided that I worked too hard on it. But now, since you asked me, enough teasing for all, here it is—my perfect cinnamon roll recipe."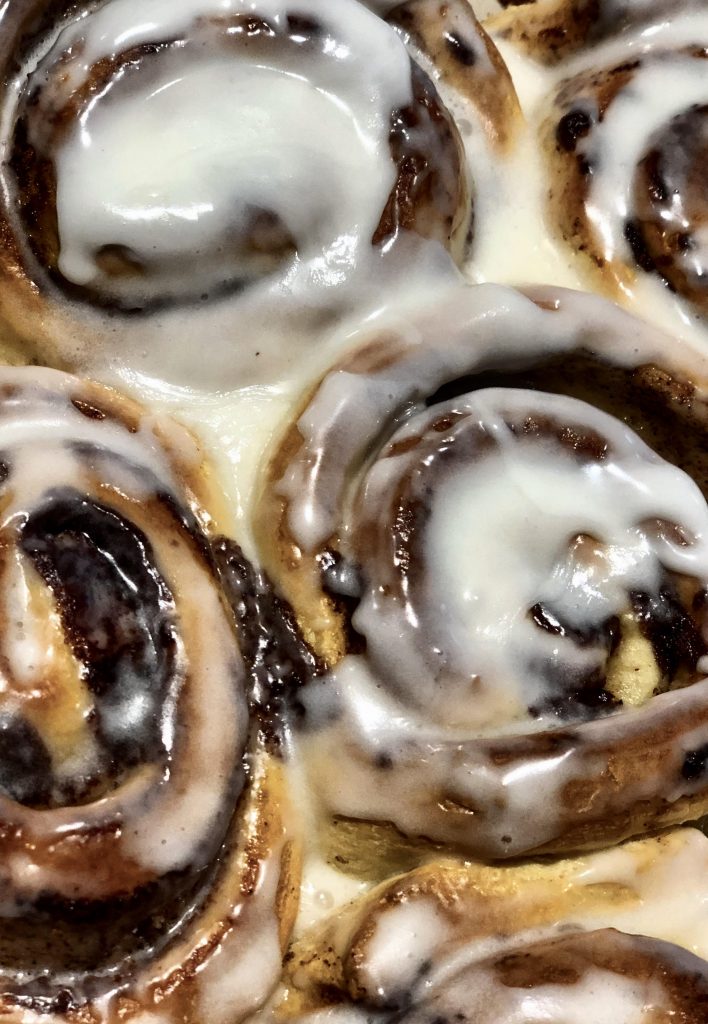 Chef Jasper's Cinnamon Rolls
¼ ounce active dry yeast
1/2 cup warm water
1/2 cup whole milk, scalded
1/4 cup sugar
1 teaspoon sea salt
4 cups all-purpose flour
1 egg
1/3 cup Plugra butter, room temperature
Filling
1/2 cup Plugra butter, room temperature
1/4 cup sugar
1/2 cup brown sugar
2 tsp. ground Vietnamese cinnamon powder
1/2 cup red hots, pulverized in blender
1/2 cup chopped pecans, optional
1/4 cup raisins, optional
Icing
4 ounces cream cheese, softened
1/2 tsp Nielsen-Massey Madagascar bourbon vanilla extract
2 cups confectioners' sugar
1/4 cup milk
Cool the scalded milk.
Dissolve the yeast in warm water, then mix in the cooled, scalded milk, sugar, and salt. Add flour and combine well, then mix in egg and butter to form a soft dough. On a lightly floured surface, knead the dough for 3 to 4 minutes. Place the dough in a greased bowl, cover with a towel for 1 hour, or until dough doubles in size.
Mix all of filling ingredients together and set aside.
Place dough onto a floured surface and roll out into a rectangle. Spread the dough with filling mixture evenly and roll up (jelly-roll style) tightly. Slice the roll evenly and place slices in a lightly greased baking dish. I use Vegalene food release spray to grease baking dish.
Loosely cover the rolls with a towel and allow to rise in a warm, draft-free place for 60 minutes. Preheat oven to 350°. Bake until golden brown, approximately 25 minutes. Remove from oven and cool 10 minutes.
Beat cream cheese, vanilla extract, confectioner's sugar in mixer. Slowly add milk while mixer is on until it's completely incorporated. Drizzle icing over cooled rolls.