Oh, the power of social media.
Imagine being a mild-mannered small business owner doing your thang in Overland Park—creating amusing coasters and pithy T-shirts for your adoring public.
Such was the case for Leanne Stowe, who runs the popular Annie's Barn out of her house. Her snarky, profanity-laden gifts have become well-known throughout the metro.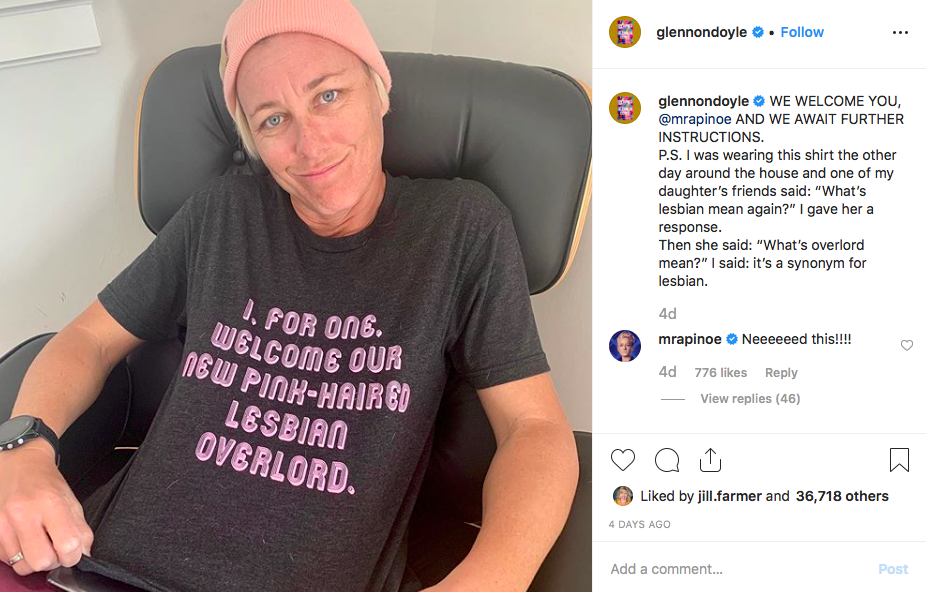 Now she's an international woman of mystery thanks to one Instagram post from NY Times #1 best-selling author Glennon Doyle. Seems Doyle posted a pic of her wife (and uber-popular women's soccer player), Abby Wambach, wearing one of Stowe's shirts that proudly proclaimed "I, For One, Welcome Our New Pink-Haired Lesbian Overlord." It was Stowe's shout-out to another outspoken women's soccer player, the white-hot (pink-hot?) Megan Rapinoe, who was just named Sports Illustrated's 2019 Sportsperson of the Year. Rapinoe then proceeded to chime in on the shirt as well. "Neeeeeed this!" she responded.
What happened next "caused quite a stir—as you can imagine," says Stowe in a recent Facebook post. "I mean … the most famous lesbian trifecta around trending wildly on Instagram about an Annie's Barn tee."
But wait, how did Wambach end up wearing the shirt in the first place? Good karma and some ingenuity on the part of a local charity. Seems Stowe offered up some of her wares "as a speaker thank you gift for Doyle," says Carrie Emert, director of development at Safehome, the only domestic violence shelter in Johnson County. "Next thing you know, Glennon posts the picture and all these people start commenting about girl power. The lesbian community is obsessed with this shirt. Then the Instagram post itself starts trending." (It's easy to see why. You do the math—between Doyle, Wambach and Rapinoe, their social media reach on Instagram is closing in our four million followers.)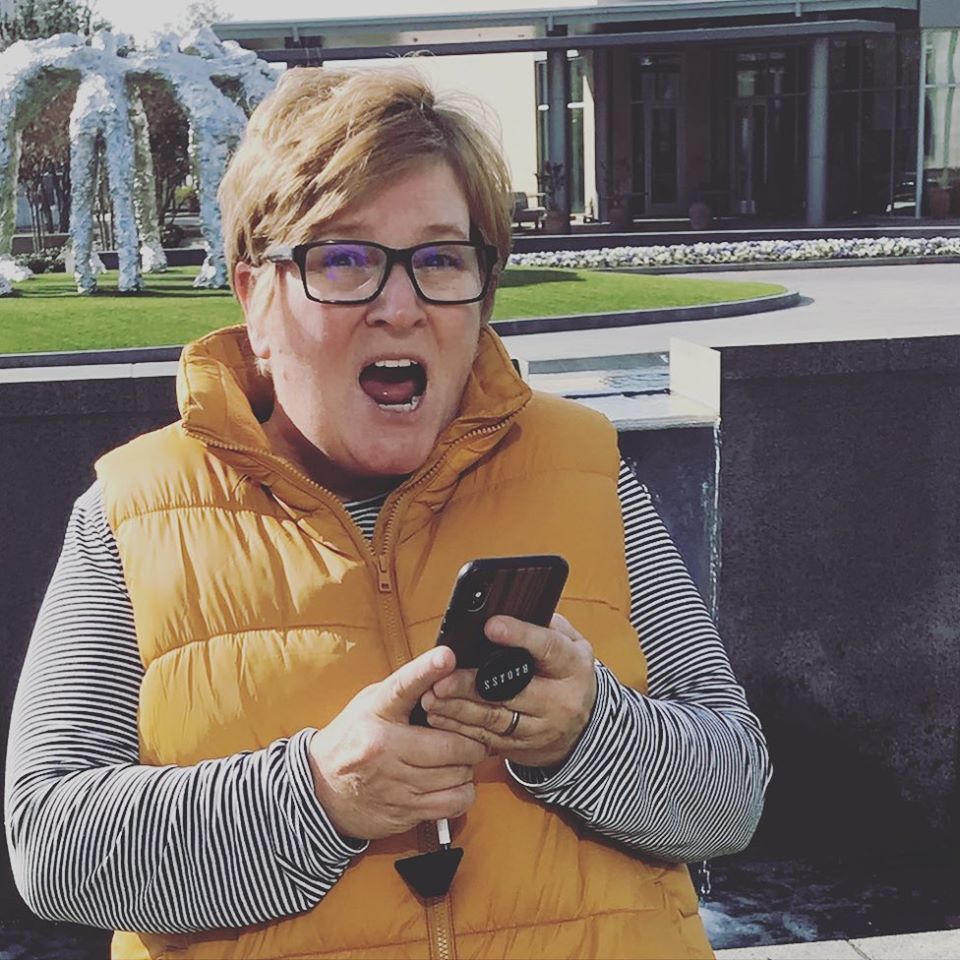 Now Stowe has hundreds of orders flooding her website (which nearly crashed during initial onslaught). Meanwhile, the original post has nearly 37,000 likes.
Emert is taking it all in stride and helping spread the word about Safehome's free services for victims of abuse. "Annie's Barn has been so kind to allow us to include an educational card about domestic violence to include in the packages that are going out," she says. "It's telling the story about how all this came about and provides our website where they can learn more if they need help." Stowe, meanwhile, is giving $7 from every shirt purchase back to Safehome.
We were going to reach out to Stowe, but figured she was up to her eyeballs in printing and shipping. Her Facebook post confirmed it. "Grateful, stressed, running my Adidas off. Go over to Instagram and read the comments on Glennon's post. What a crazy week."