This week's protests in Kansas City have unearthed a mosaic of stories and images that will long be remembered.
Although I was born in the sweet yet notable Southern city of Hope, Arkansas, for more than 20 years I have called Kansas City home. I've established roots here, developed a sense of cultural identity and appreciation here, and I've discovered my love of community, connection, and good old Midwestern character—all right here. But this week my heart struggled to connect and understand the happenings within this city; the city I know and have grown to love.
Like an old oak tree that had finally tumbled from years of unseen deterioration, rot, and breakage at the roots (both local and national), the protests exposed what many suspected were layers upon layers of toxic containments long in the soil: community and generational trauma, racism, classism, poverty, social, emotional and mental health disparities, the stench of these and so much more rising to the surface materializing in every form—peaceful and not. Waves of citizen protests quickly escalated to confusion and peaks of pandemonium, all sweltering under a brewing and longstanding foundation of uncertainty, social disconnection, and civil disenfranchisement. If there were any consolation, we were not alone. Our city's people were hurting alongside sister cities—neighborhoods and entire communities whose hearts and historic landmarks were grieving with fire.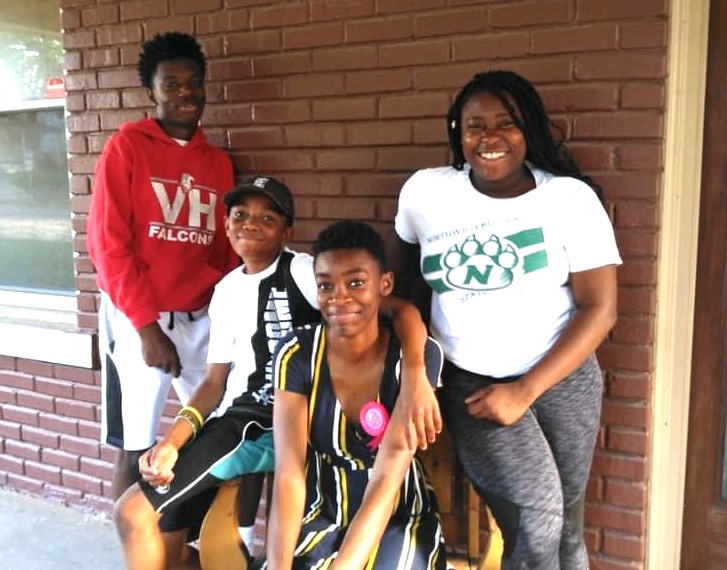 For me, it manifested in ways I never expected. I got the phone call every mother dreads. But for me—a single mother of adolescent black children ranging in ages from 11 to 20—the catastrophic range of possibilities drove me to immediate sickness. A case of mistaken identity at 12:30 a.m. in the parking lot of a fast food establishment left my 20-year-old daughter feeling demoralized and distraught. This was Friday, May 29, before the Plaza protests—before the teargas and frozen water bottles, before the broken spirits surfacing as chaos, before the local and national civil unrest. Saturday night again found us traumatized and grieving. That was when my 15-year-old high school sophomore—a civic leader and alum of the national social justice consortium Citizen University—attempted to march in peaceful protest only to be sprayed with tear gas.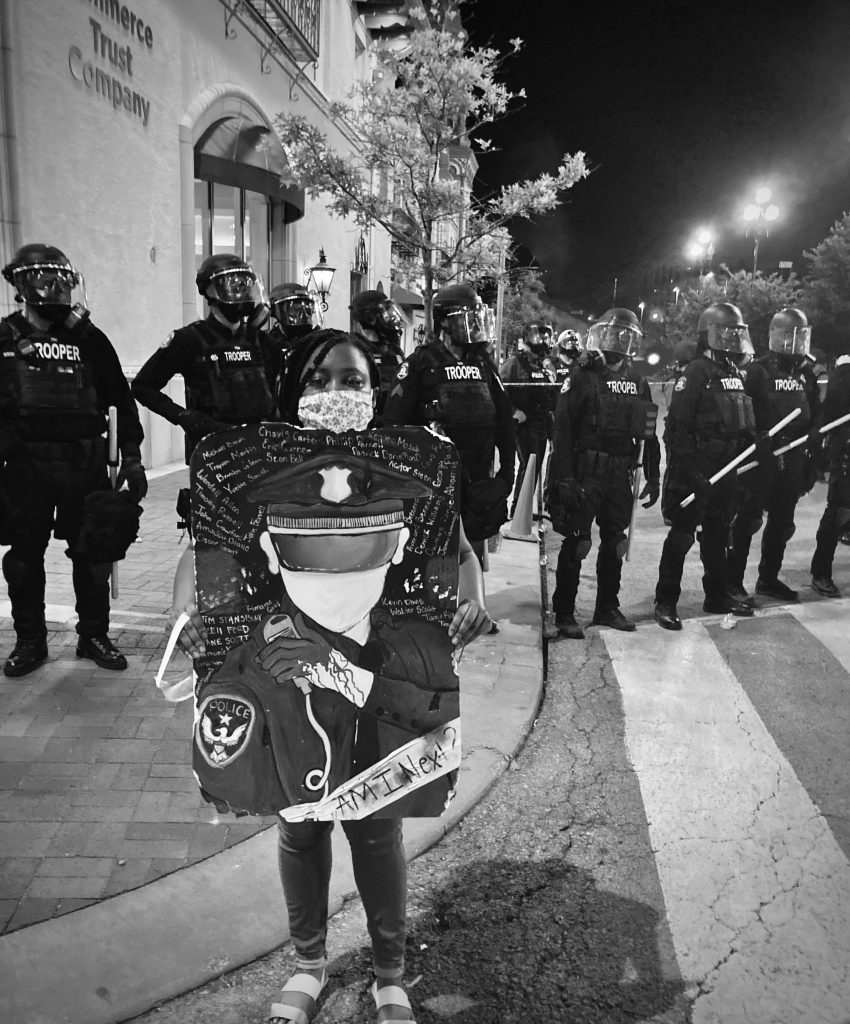 For so many mothers like me, it's a familiar, tragic narrative that leaves permanent scars—traumas both seen and unseen. And it perpetuates cycles of grief and toxicity in the social, emotional, and relational soil of not only black culture—but in the identity and legacy of our American people. But unlike so many of those mothers whose black sons and daughters did not return home, my daughters made it. They are shaken and feel hard-pressed on every side, perplexed but not in despair, knocked down but not destroyed.
What has kept and will continue to preserve both me and my children is one simple but fundamentally profound truth that has guided my life as a mother, Christ-follower, community partner and self-proclaimed champion for change: Your experience matters.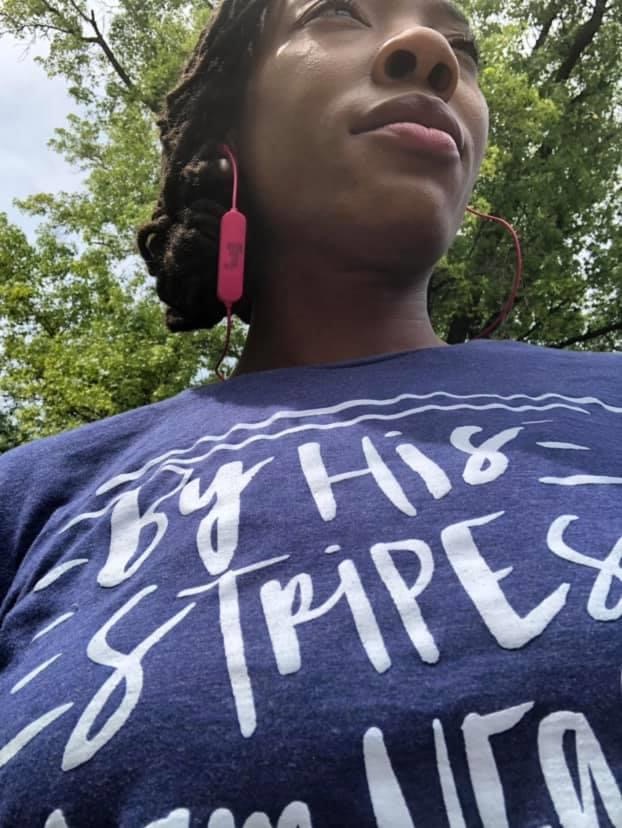 Here in Independence, Missouri, I'm raising change agents. My voice and posture as a single mother and woman of color inspiring future black men and women requires a posture that seeks to first see, hear, listen, and understand. Even if circumstance and data tell the story of my oppression and mistreatment, my faith tells me if God allowed it or for me to be brought to it, He loves me enough and has the divine power to see me through it.
Racism is the hardest card and narrative to deal and heal. Its painful history is long and largely remains unresolved. The generational traumas resulting from racism and the continued and unexplainable loss of black lives cannot be underplayed nor overstated. The images portraying my city falling victim to the proverbial fire of division and discord are heartbreaking. But in order to change the narrative, I must create the posture and utilize the proper tools to rewrite the story. As for me and my house, we will do that in faith and understanding—all the while speaking truth in love.

Collectively we must reframe the lens from which we perceive the traumas of human hate, brokenness and civil unrest. It is personal, it is divisive, and in 2020 we are seeing the impacts of allowing the value of human lives to be marginalized—one race over another. In order to reframe our lens, we must first truly be willing to value each other's experiences and each other, as neighbors and friends.
When I say "your experience matters" it means simply that; no strings, politics, or conjunctions attached. It means, more important than my desire to win and even at times to be right, your authentic and transparent connection with me and eventual trust of me is imperative.
Your experience matters creates a powerful and transformative experience of validation.
I see you.
I value you.
I acknowledge your experience.
These three concepts have the power to bring deeply rooted traumas—racism included—to rubble. And from the rubble a new foundation can be formed.
To all my black brothers and sisters, men and women of color, professionals who did their best to pretend they were okay this week while they were silently suffering on Zoom calls and in socially-distanced grocery store lines: I see you. I value you. I acknowledge your experience.
To my white friends, colleagues, neighbors and church members who didn't know quite what to say. To those houses of worship, community forums and protest podiums where you're raising the standard—thank you. I see you. I value you. I acknowledge your experience. Anyone can speak up, but it takes a champion for change to speak and act against.
To my law enforcement, public, elected and community officials who are daily challenged with the pressures, politics, and important responsibility of exercising equitable practices and protocols to ensure all lives are afford an opportunity to thrive and live well: I see you. I value you. I acknowledge your experience.
Valuing the human experience is the cornerstone and catalyst for activating where we (Kansas City) go from here. Valuing your experience says I realize I cannot begin to fully understand or heal your pain, especially if it was a pain from my hands. But I am willing to shift from closed fist to open palm, from toe-to-toe to side-by-side. I may not know how to fix this or even where to start, but with empathy I am willing to start with me. I will sit with you as we cry a while, and work alongside you in solidarity as we come up out of the darkness together.
—Merideth Parrish is a Director of Family and Neighborhood Services, overseeing school-based social workers striving to reduce barriers to student success such family crisis, poverty, domestic violence, homelessness, child abuse and neglect and mental health concerns. She is the mother to the four amazing 'Es' and known affectionately as 'Mama Neal' to countless other Independence youth. She is also a graduate of Park University's Hauptmann School of Public Affairs.