I've never written about this before, but one of the greatest heartbreaks of my life was losing a young family member. I had known him since he was about 4 or 5 years old. When I married my husband and we had our first two daughters, he was a constant presence in our lives, often watching our young toddlers for us. He brought them and us so much joy.
He was full of life, smart, curious, handsome, engaging, and empathetic. What I didn't know at the time was that he was also suffering from depression. In today's terminology, I now understand that he was gender non-conforming. He may have been what we now call gender fluid.
Even now, I don't know whether his death was a suicide or an accidental overdose. What I do know is that the morning after his death, he had been scheduled to be admitted for treatment to help deal with his depression. He never made it. He was 22 years old.
Even though I personally fully embraced and validated him, in the end, it wasn't enough. Today I often wonder what more I could have done or said to make a difference in his life. To let him know that I was a true ally, that I cared about the pieces of him that he tried to hide, that he could talk to me. At times he seemed sad, untethered, unsure of whom he could confide in. Although I didn't really know how to approach other family members about what I was observing, I tried. Honestly, no one really wanted to have the conversation—to discuss what was underlying the depression. Even today, no one talks about it. Regretfully, the cause of the pain he suffered in his short life has never been tacitly acknowledged.
What I do know is that shame and fear of the unknown are handicapping us and killing our LGBTQIA youth. We can no longer afford not to acknowledge and deal with their pain as they live on the fringes of our society worried that they will be rejected just for being who they are. We have an obligation to care, to let them know that we are a safe place for them to seek refuge, to talk about their lives and the challenges they face should they so choose, to seek to understand the barriers they must overcome just in going about their daily lives. If we don't do this, the consequences can be grave—depression, isolation, anxiety, even death.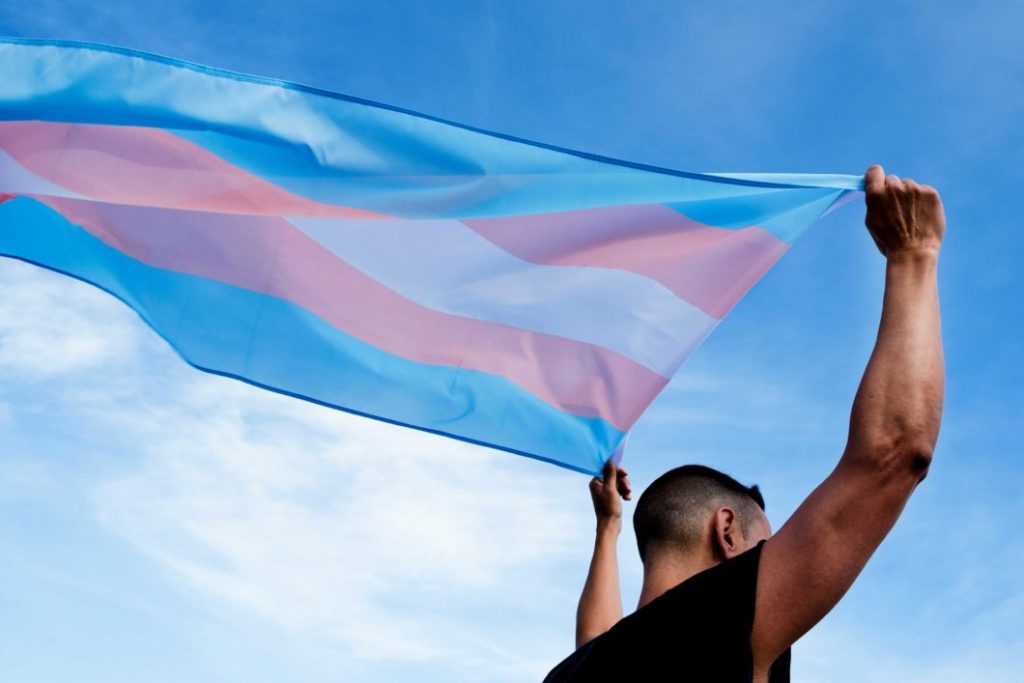 Did you know that in 2020, 44 transgender and gender non-conforming people were violently killed, more than any other year since the Human Rights Campaign (HRC) began tracking this data in 2013? 79% of the victims have been trans people of color.
According to the HRC, anti-transgender stigma can be a root cause for loss of societal opportunities such as gainful employment and access to quality health care, as well as be an increased risk for poverty and homelessness. The combination of these factors, which are often exacerbated by racism and sexism, can lead to an increased risk of fatal violence.
The question becomes how can we each be an ally to help combat this loss of life and epidemic of violence while supporting our LGBTQIA youth?
At Children's Mercy, we have the Gender Pathway Services Clinic, lovingly called the GPS Clinic. This clinic was formally created in 2014 as a multi-disciplinary resource for trans youth as they navigate the process of their gender identity development. It provides interdisciplinary, family-centered services for transgender, gender-variant, and gender-questioning children.
The clinic is holistic, in that it provides services from developmental and behavioral health to speech therapy and spiritual support. Staffed by a team of expert endocrinologists, psychologists, and allied professional staff, it has served some 600 youth from Missouri and Kansas and at least seven other states from as close as Nebraska and as far away as Mississippi and South Dakota.
Last week I had the opportunity to speak to Dr. Jill Jacobson, an endocrinologist who has worked in this field supporting trans youth for over 15 years. She shared that 42% of trans youth have a life-time risk for suicide.
Dr. Jacobson shared that one thing she is most proud of at the GPS Clinic is that Children's Mercy also employs a board-certified chaplain, a transgender male, who can support her patients and their families, especially those who are struggling with their faith as they navigate this journey.

I wish that the GPS Clinic had existed when my young family member was struggling with the issues of gender identity and expression. I truly believe it would have made a world of difference just knowing that there is a team of professionals who exist to help navigate the path to alignment and, importantly, have the resources to connect youth to other affirming community resources.
As we close out Pride Month, let's all be a bit more mindful and understanding of the struggles our LGBTQIA youth face as they navigate their daily lives. Let's be allies by not only offering them words of encouragement and support; being upstanders for them when they face discrimination, harassment, or bullying; but also, by connecting them to vital community resources that just might make the difference between life and death.
—Michelle P. Wimes is the chief equity and inclusion officer at Children's Mercy Hospital. She is a strategic leader and former practicing attorney who is deft at implementing change management strategies necessary for a comprehensive and effective diversity and inclusion program. She is a nationally renowned presenter and author and has received numerous awards for her many professional contributions including the Sly James Diversity and Inclusion Award given to members of the KC legal community for their contributions to diversity and inclusion.