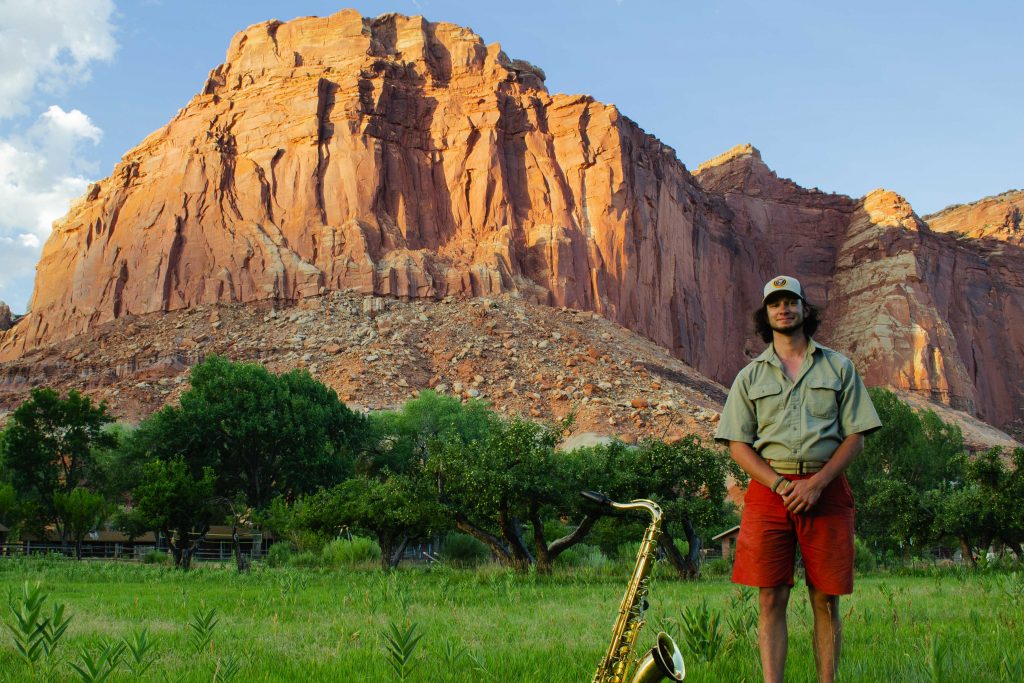 Kurt Wheeler's passion for photography started "as an extension of his love for the outdoors," he says. Seems Wheeler got bitten by the photography bug during countless camping and float trips where he would casually shoot things along the way. Since then, he's worked professionally with models and clients throughout KC and much of the lower 48 states photographing "the natural beauty that America has to offer."
As you'll also spy in the photo above, Wheeler loves to play the saxophone. When he's not behind the camera, he's often wailing on the saxophone or teaching music lessons.What did the outdoorsman/musician/photographer/renaissance man choose as his all-time fave pic? Naturally—nature.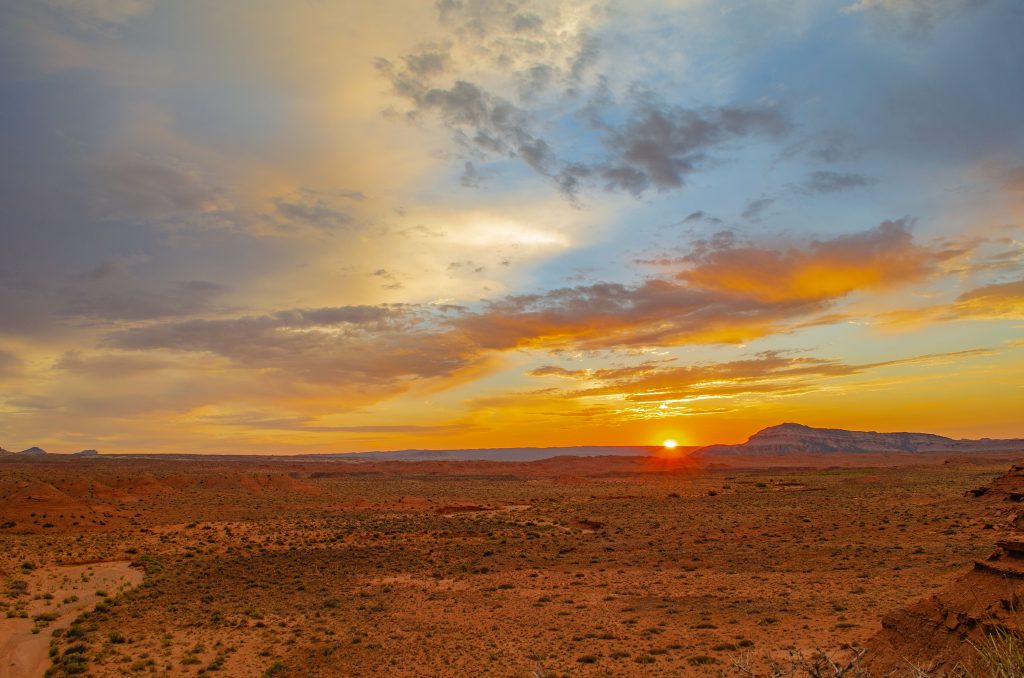 "Over the summer of 2018, I had the pleasure of being an artist-in-residence with the National Park Service at Capitol Reef National Park in Utah. During my residency, I captured photographs of the natural beauty of the park. (Shameless plug #1—many of Wheeler's images are available for sale at PT's Coffee in the Crossroads thru February.) The image 'Sunrise over Cathedral Valley' was captured in the northern district of the park after a two-hour drive over a rough desert road and a night of camping.  The open, barren, and flat nature of the valley creates a very quick and dramatic sunrise, bathing the rusted rocks in amber brilliance.
Regardless of all of the technology that modern photography has brought us, the sun will always provide the best lighting. The complexity of the sun's natural light interacting with the natural canvas of the sky and landscapes of the American West provides access to every color, every shade, and every shape that the mind can imagine. It is a special sight and uniquely cleansing experience that should be had by everyone, and that's why access to national parks and other public lands is so important."
(Shameless plug #2: Wheeler composed and recorded an album of original instrumental jazz music dedicated to his residency, entitled "The Capitol Reef Quintet." The album is dedicated to places and experiences from the trip and will soon be available.)