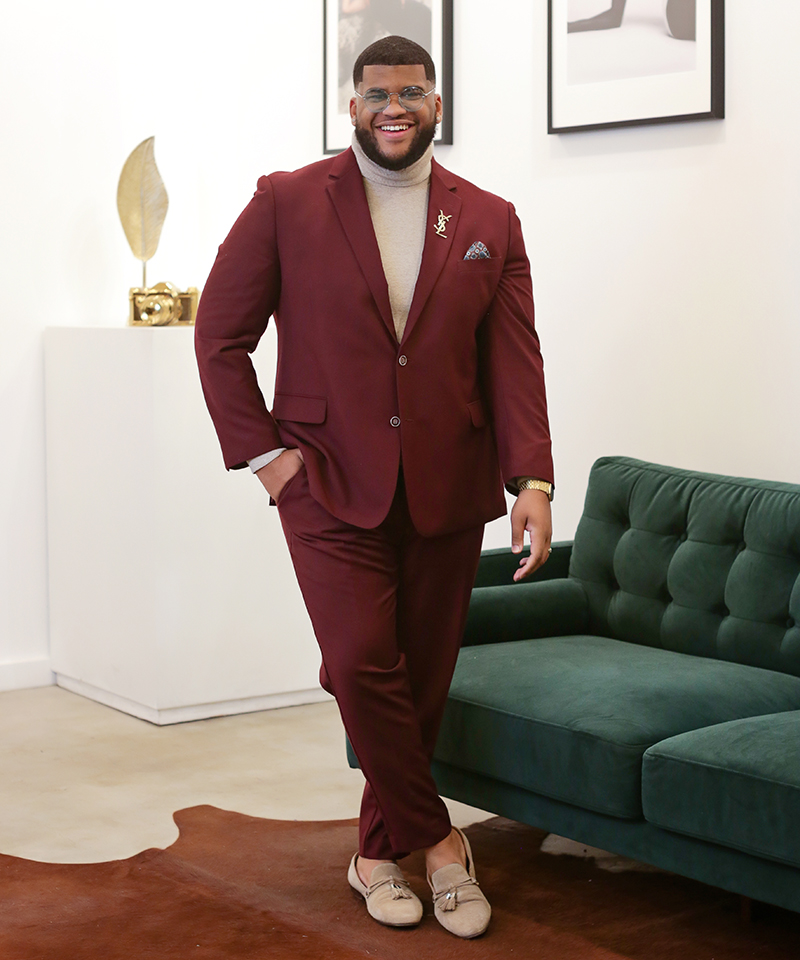 Steven Green has spent most of his career behind the camera as a fashion photographer (including several shoots for this magazine), but over the last year he's found himself on the other side of the lens as a model. That side of his career skyrocketed when he modeled for Savage X Fenty—Rihanna's men's collection—and now he's working both in the U.S. and overseas for brands such as Adidas, Hirmer, and Lands End. His personal Instagram has more than 30K Instagram followers. When he's not posing for the cameras, he's in Kansas City continuing his photography career. "It's pretty chill being based in Kansas City," he says. "Working in a smaller city, I've gotten the opportunity to collaborate with a lot of brands and creatives over the years in comparison to the hustle and bustle when I travel to larger cities for shoots." The native Kansas Citian knows the city's best photo ops and fashion, and has lots of local favorites.  
---
Steven's essentials…
Ideal Day In KC: When I'm not working, I do something relaxing. I travel tons across the world, but when I have free days, I love to walk the Plaza and go to my favorite stores to catch a breeze and pick up new things. I also squeeze in those spa days getting a facial from Fonneisha Wright with AUM Skin Care and Wellness, a mani/pedi from Lovely Nails, or a fresh cut from my barber Ailele Ighile at BluSky Salon Suites. 
A Bite to Eat: After a long day my favorite place is definitely Wings 'n Things. If I'm able to grab a friend or my wife, I also love to hit Granfalloon on the Plaza for wings.
Place to Meet New People:
I love to hang out at Parlor. I tend to meet someone interesting when I'm there.
PHOTO BACKGROUND: I love our downtown landscape. I shoot a lot of street-style content for myself and find so many great spots cruising downtown.
Must-Shop:
My go-to for men's clothing would be H&M and Urban Outfitters on the Plaza, or Halls in Crown Center.
Go-To Drink:  I go to my favorite bakery, Heirloom, right up the street from my studio in Brookside. I get the chai tea and add an espresso shot. It's named the Dirty Chai. They have the best pop tarts and breakfast wraps, too.