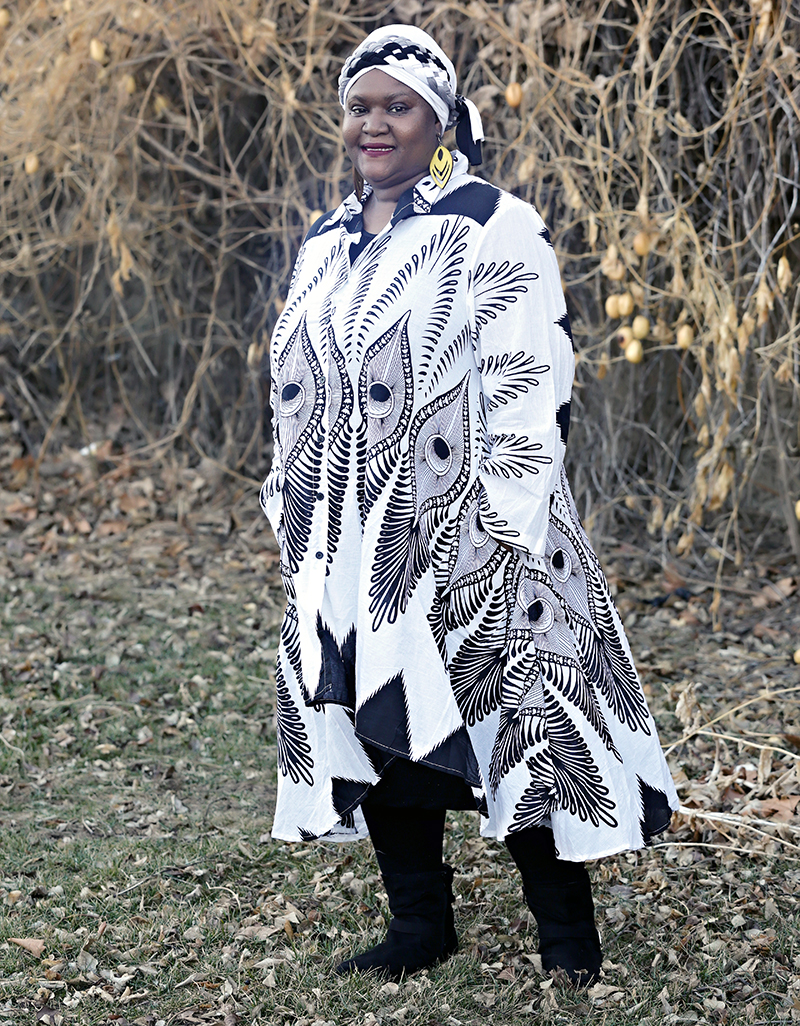 Justice Janae Gatson was first introduced to grassroots organizing in Kansas City during her middle-school years at Genesis Promise Academy. Fast forward a few decades and Gatson is the founder and director of the Reale Justice Network, a Kansas City nonprofit that fuels advocacy for a range of social, racial, and gender injustice issues such as cash bail funding, criminal justice, domestic violence, and more. Gatson is also a birth griot, doula, and community herbalist passionate about ensuring the health and safety of Black parents in Kansas City. She coined the term "Social Justice Doula" to sum up how she supports community members affected by all forms of social injustice, generational trauma, and historical violence. Gatson was born and raised on the East Side of Kansas City, and she's deeply connected to the city and communities she serves. "There is never a dull moment," Gatson says. "From music shows and art exhibits to crafting workshops, local fairs, and restaurants, there is always something fun to do and delicious to eat in Kansas City." 
---
Justice's essentials…
Dining Out: I love the ambience at Mesob Restaurant and Rum Bar. It's cozy, the lighting and space is welcoming, and the food is always a hit. I always order the oxtails with beans, rice, and cabbage—this is the best dish on the menu. It's rich and savory with just the right amount of spice and flavor to keep your taste buds singing.   
Shop Local: Fragrance World is my jam. I love the scented oils more than perfume, and this place has thousands of options. 
Local Celeb: Hakima Payne is the executive director of Uzazi Village, an organization working to decrease maternal and infant health inequity among Black and Brown communities. She is unapologetic in her advocacy for Black birthing people, and I love it.
Hidden Gem: Kansas City Tour Company's owner and historian, Erik Stafford, shares his knowledge about Kansas City's rich history. Book the Streetcar River City Mafia tour or the Be Bop & Beyond 18th and Vine walking tour for an entertaining lens into KC's past. 
Spa Day: I usually do my own skincare routine at home, but when I go somewhere special, I head to Laya Center. They offer an array of spa services including massage, waxing, facials, sacred yoni, and Yoruba medicine. 
The Perfect KC Staycation: I'd book an Airbnb somewhere in Midtown with my partner. We'd start the day at Equal Minded Cafe with a black coffee and a shot of mocha. Then we'd stop by First Fridays on 18th and Vine and shop with local vendors like Sunni's Holistic Delights, Masai's Fresh Garden Eats, and Lakyra's Kween Kare Essential.
Nightcap: A pineapple, amaretto, and peach daiquiri from KC Daiquiri Shop.