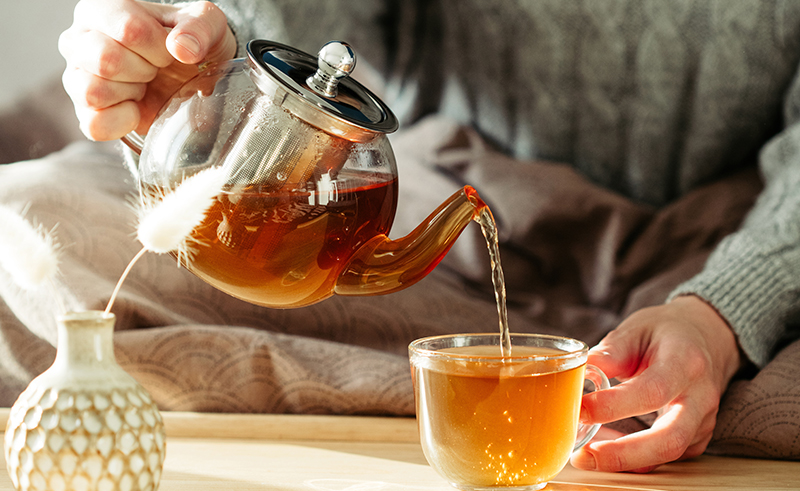 With Kansas City's winter weather, a warm beverage is more than welcome. This time of year, a mug of warm tea hits the spot—especially if you're suffering the sniffles or a sore throat from the dry, winter air. why not treat yourself to a "cuppa" in one of KC's charming tearooms?
Across the metro, you'll find tea shops where you can partake of high tea or take your newfound favorite tea flavor home. If you've never been to a tea shop, you'll be impressed by just how many varieties of tea there are. Now's the perfect time to find your new favorite.
Here's where to go:
Anna Marie's Teas 9 W. Franklin St. in Liberty
At this tea shop, you'll meet a team who loves drinking tea and sources premium loose-leaf teas from all over the world. You'll find varieties of black, oolong, green, white, rooibos, herbal, organic, and artisan teas. Plus, tea infusers, pots, cups, storage containers, and other accessories. They also host once-a-month-themed tea parties.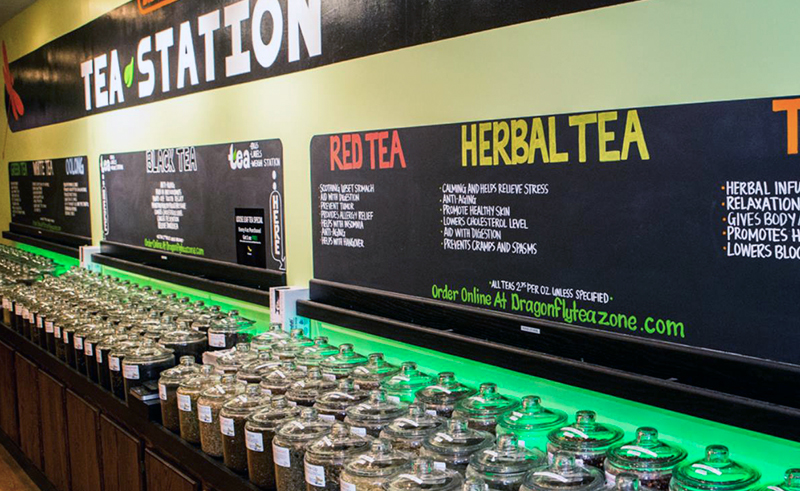 Dragonfly Tea Zone Locations in the River Market, Northland, 39th Street, and Independence
You'll find over 100 types of loose-leaf teas here. Choices include varieties of black, chai, decaf, flavored, green, oolong, rooibos, white, yerba mate, and fruit tisane. You'll also be able to order your pick of freshly made milk tea boba and tea lattes.
Emilie's French Teas 8131 Wornall Rd. in Waldo
This tearoom is inspired by Emilie Jackson's visits with her mother in tearooms in Paris. Here, you'll find many varieties of black, oolong, green, white, and herbal teas—many imported from France. You can purchase each tea blend by the ounce, plus cups, mugs, tea wares, and tea accessories. The tea shop sits in the middle of the Centered Spirit Wellness Center.
Greenwood Country Tea Room 502 W Main St. in Greenwood, Missouri
It's high time for tea in this tearoom. Grab a few friends and enjoy teatime with a selection of freshly brewed black, flavored, chai, oolong, green, rooibos, English, herbal, wellness, and fruit teas. You'll also have a menu of soups, salads, sandwiches, and treats that pair perfectly with a nice, hot cup of tea.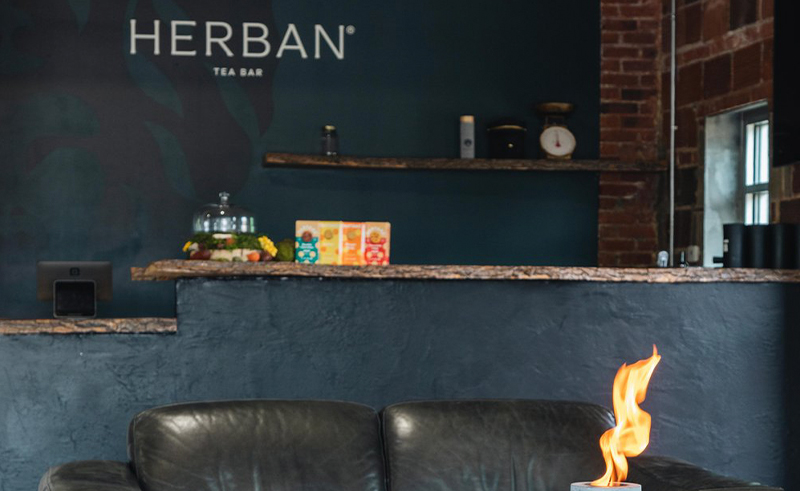 Herban Tea Bar 1814 Oak St. in The Laya Center
Toyia Mays set out to learn about alternative medicine and herbal remedies after her husband, Joe Mays, retired from the NFL. She founded The Laya Center, which offers holistic wellness services and features a tea bar nestled inside. The menu offers herb-infused teas and tea lattés that are filled with a daily dose of fruits and vegetables.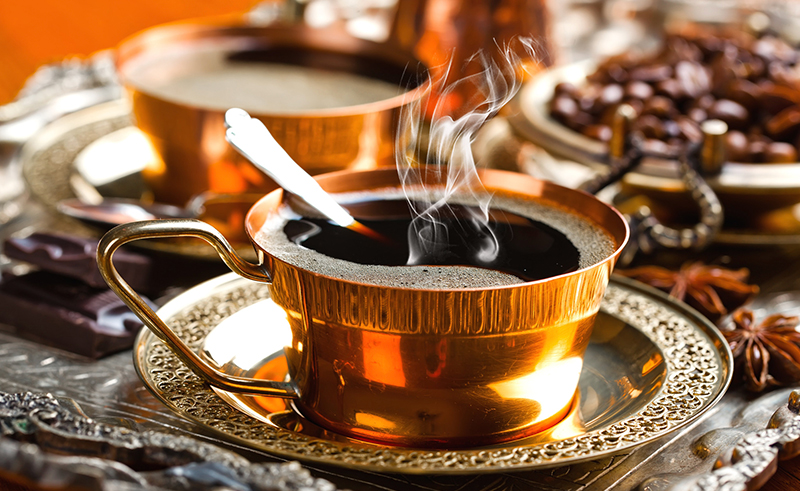 Phoenix Herb 3957 Main St. in Midtown
Since 2005, Phoenix Herb has offered herbal tea blends that are made right in the store. Plus, selections of white, green, oolong, and black teas imported from around the world. Combined, the staff offers 75 years of experience studying and using herbs and botanicals to support healthy living.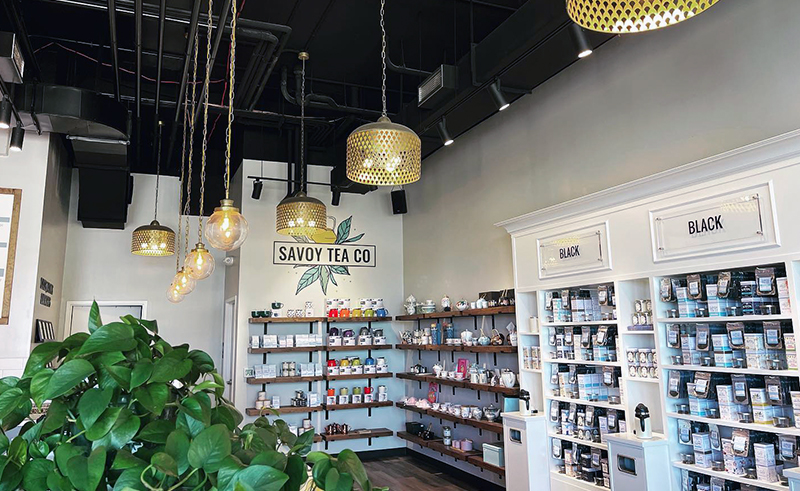 Savoy Tea Room Locations in the Crossroads and Lenexa
Between the three owners of Savoy Tea, you'll meet a certified tea specialist, tea blender, tea sommelier, and member of the Specialty Tea Institute. They offer an extensive list of loose-leaf teas sourced from tea gardens and family farms in China, Japan, India, Sri Lanka, Taiwan, South Africa, and Argentina. You'll also find tea-scented candles and plenty of tea accessories.
Shang Tea 2450 Grand Blvd. in Crown Center, Suite 106
Shang, the namesake behind Shang Tea, grew up in China where he learned about fine teas and the thousands of years of history behind the drink. He opened Shang Tea in 2005, and his teas regularly win awards at the annual tea contest in Fujian Province. Find a wide selection of white, herbal white, green, wu-long, red, herbal tisane, and rare batch teas, plus tea ware, accessories, and tea starter kits. 
Socially Tea KC 10586 S Ridgeview Rd. in Olathe
Not only can you order from your choice of over 100 loose-leaf teas at this spot, but you can also order tea flights that feature any four hot or iced teas of your choice. You can also take your pick of 20 different varieties of tea sachets—spacious pyramid-shaped tea bags that result in a similar brew to loose-leaf tea. Plus, shop from a selection of tea ware, honey, and gift items.
Tea Market 329 E. 55th St. in Crestwood Shops
Stacie Robertson founded Tea Market in 2002 to help people find their "perfect cup of tea." With over 100 loose-leaf teas to choose from in categories that support anti-aging and weight loss goals, health and wellness, calm and relaxation, energy and focus, and restoration and self-care. Plus, a selection of rare artisan teas and seasonal varieties.