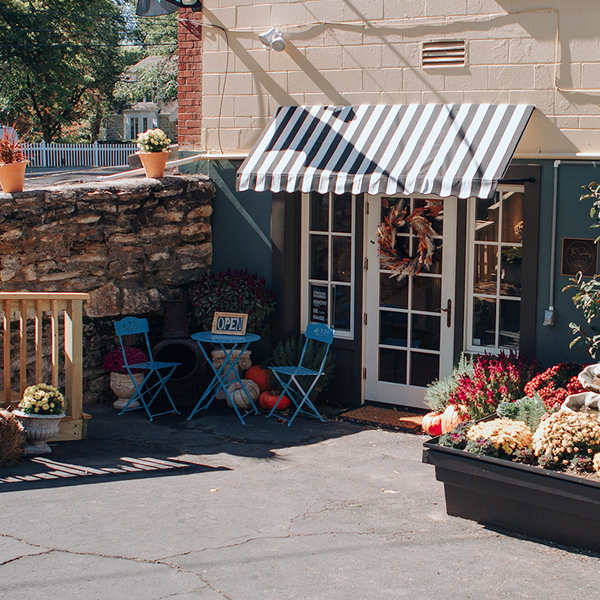 When you hit corporate burnout after 18 years in a senior position of a Fortune 500 company, you do as Jessica Azar did: practice your own holistic healing, start making small-batch apothecary products, and open a place where like-minded others can come for healthy pampering and inner growth.
The Sundry, Azar's self-care market and healing lab, came about when she found a rustic shopfront tucked into an obscure lower-level spot at Ward Parkway Plaza and 81st Street. With its rugged stone wall leading down to a charming awninged entrance, it evoked memories of Èze, her favorite village in the south of France, and she took that as a sign to realize her calling.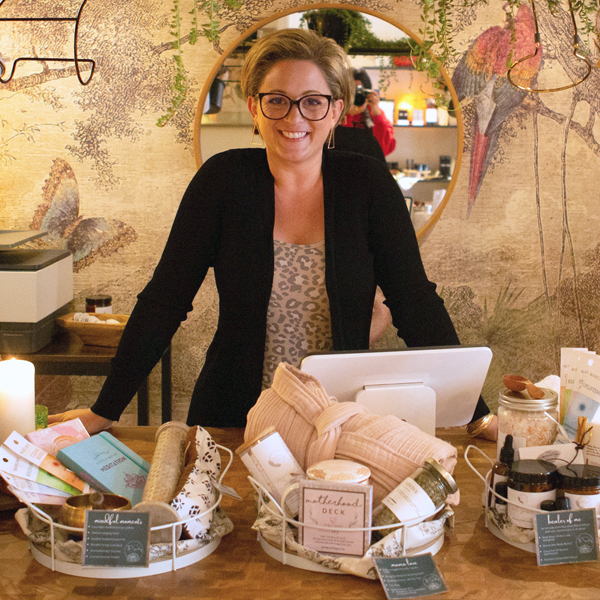 Her line, Ritual Wheel, consists of bath salts, essential oils, body lotions and sprays, some of which she creates in-house or develops with other makers, along with other products. She sells Turkish bath towels and Indian cotton robes, as well as themed gift sets for all occasions, wrapped in toile de jouy tissue. She has partnered with licensed healing partners to come in and hold various group and individual services within the comfy living room setting she's created, or in a private spa or meditation space.
"The products, workshops, and events that we host are just parts of a greater holistic mission to teach and facilitate modern and meaningful self-care to the people of Kansas City," Azar says. "We healers are much more than service providers. We're also teachers, students, mentors, and sages, here to support your physical, emotional, and spiritual journey to wellness."
A short backstory: Azar admits to having no patience with barriers. Feeling disempowered by Western medicine didn't settle well when she experienced postpartum difficulties after her births. "I realize the frustration was a scope-of-control thing for me, and reflecting back, I know that if I had had a place like this to come during that period, it would have been a great help," she explains. All the more reason she focuses many services toward new mothers. She also supports women coming out of the corporate grind to take on new life paths.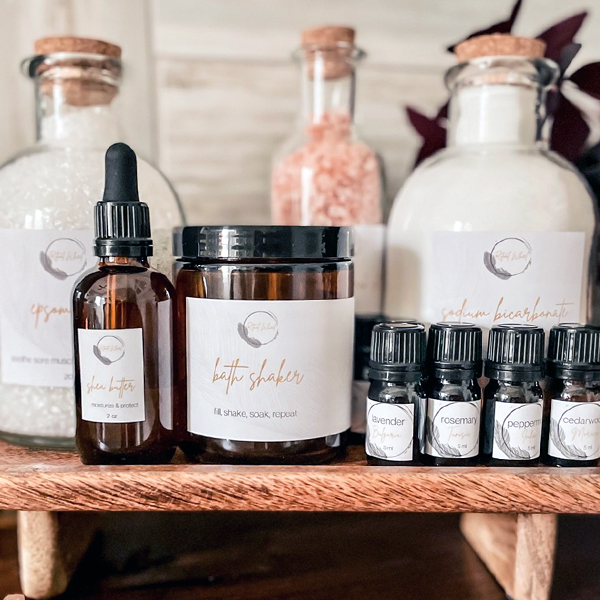 "I'm excited about our new Corporate Healing Club in collaboration with Tamir Bhakta, a doctor of functional wellness. It will be a monthly group meditation/medical qigong session that focuses on reclaiming and redefining one's self outside of their profession or employer."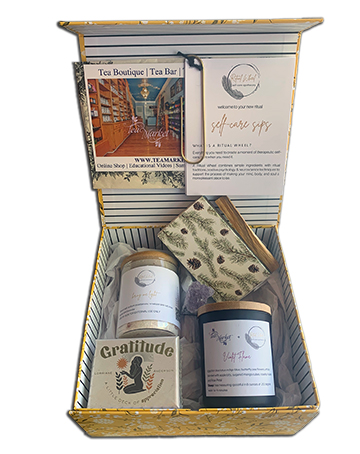 For Mother's Day, Azar has collaborated with the owner of the Tea Market to create a gift box containing gratitude cards, an amethyst crystal, baths salts, palo santo and matches to purify the air, and tea that will retail for $65 at the Tea Market in Crestwood. On Mother's Day, she'll be teaming with the owner of Waldo Greenhouse, and there they will hold a "self-care faire." To learn more about The Sundry's self-care market, events, and healing workshops visit their website, and follow @thesundrykc on Instagram.