She's the colorfully quirky Springfield, Missouri, drag queen with a heart of gold. Well, a gold heart that's bejeweled, bedazzled, besparkled, and covered in crayons and glitter. Of course, we're talking about the talented Crystal Methyd, a finalist on season 12 of RuPaul's Drag Race.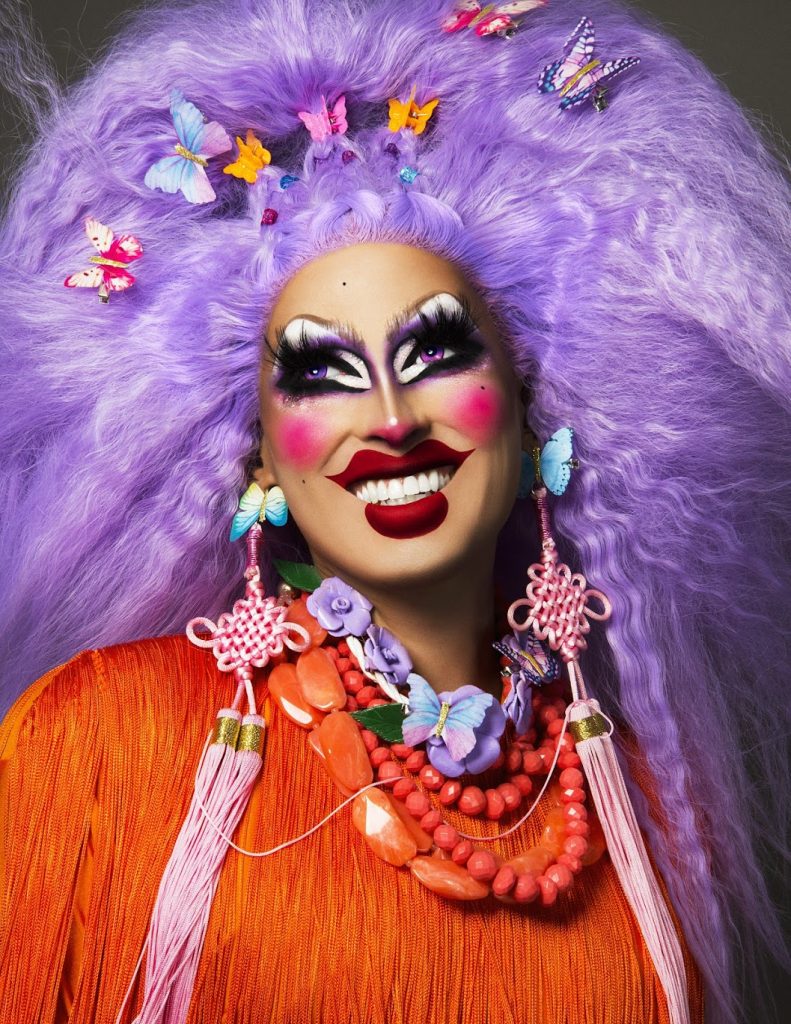 We chatted up Methyd ahead of her upcoming appearance on July 20th at Missie B's here in Kansas City. We dished on everything from her local Missouri roots to her time spent in KC over the years.
Your drag has been called kooky, zany, irreverent. What would you call it?
"I would call it sickening. (Yes, ma'am!) I would call it a kindergarten art project gone wild. [Laughs] It kind of depends—I feel like all my looks can be so different. There's always an element of clashing colors, patterns, textures. I want people to get lost and entranced in what they're seeing."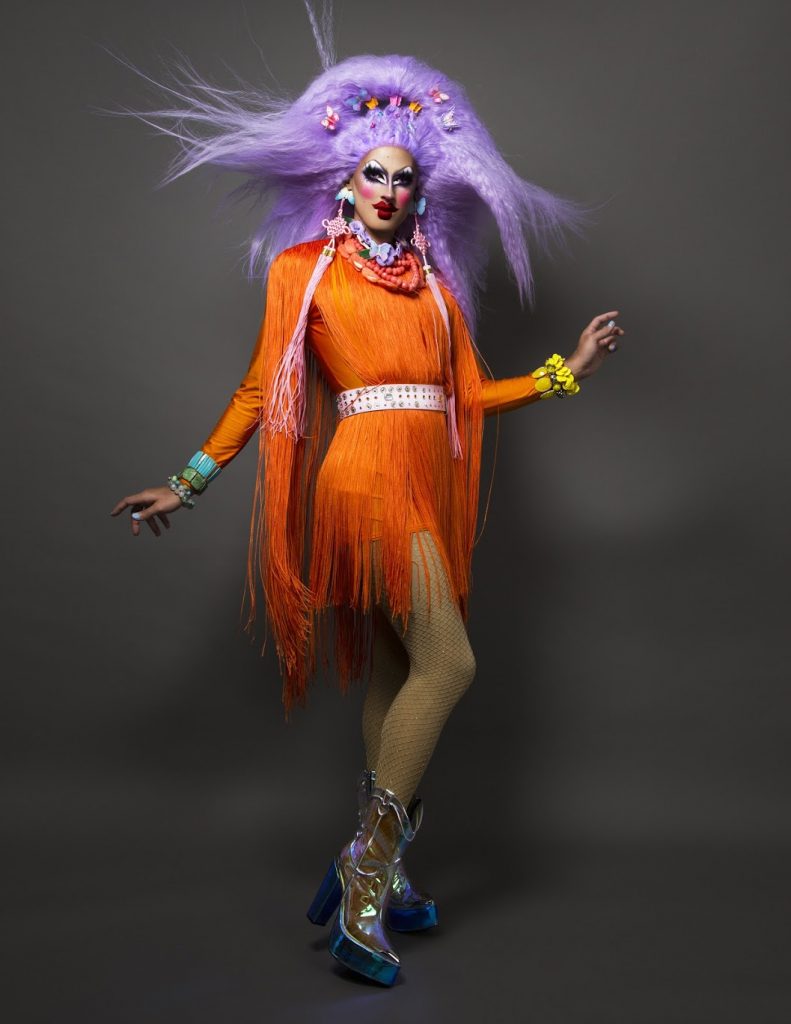 Talk to me about being a Missouri girl. Wait, is it Missouri or Mizzourah?
"It's Misery—kidding. I say Missouri, but I know a lot of people say Mizzourah. I feel like a lot of the drag here is pageant-oriented, so getting ready in the dressing rooms, I learned a lot of my make-up techniques and the things I do from old-school pageant queens. But I kinda fell in love with the New York club-kid scene. I loved seeing people dressed up as things that weren't even human and that's what inspired me. I was like, "Why don't we have anything like that here?' So, I went in that direction. I wanted to create a space that wasn't happening yet.
You still live here, yes?
"I'm still in Springfield, yes. I didn't really have thoughts of moving at all. With my job, there's so much traveling involved that I like having a low-key home base. Especially with the pandemic, I felt like I was really supposed to be in Springfield. I have a house here. And the rent is the much cheaper than L.A. or New York. But now that the world is opening up again and I'm venturing out, I want to do a little bit of traveling and find out where my people are. Before Drag Race I wasn't really much of a traveling drag queen—so I want to make sure when I move, it's to the perfect place.
You just turned 30 a couple months ago. How did you celebrate the big 3-0?
"The big 3-0. What did I do? I think it was actually pretty low-key. I had a Zoom party with some of my friends. Normally, I'd have a house party, but I put it off. I still have my piñata outfit, so I think my next birthday I went to destroy it with my friends. I think I'll fill it up and bash it."
That piñata outfit was iconic! And, oooh, you're close to 1 million followers on Instagram. How are you going to celebrate that milestone?
"I don't even know. As the season was airing, my numbers on my Instagram kept going up and up, but it's hard to realize how many people that really is. I don't even know yet. Hopefully, I'll get there soon! I try not to look at it too much. I don't want to obsess over it."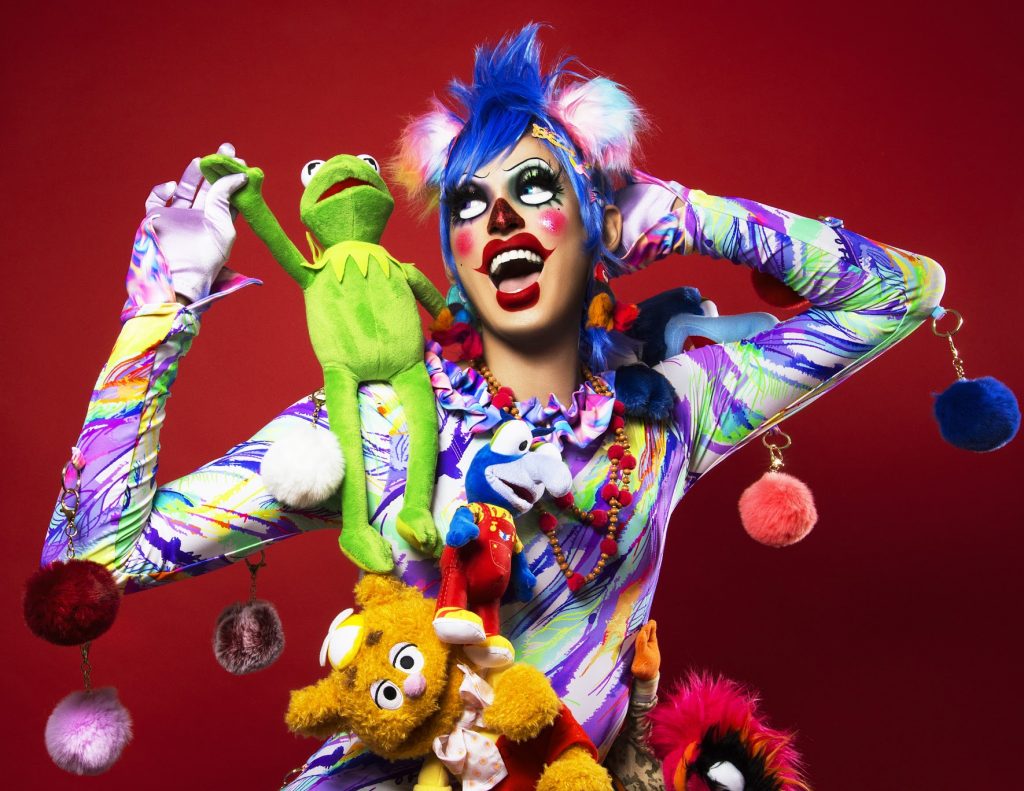 What was your biggest takeaway from being on Season 12?
"I figured out pretty early that no one knew what they were doing. We're all just doing our best to try and figure it out. And that's what helped me get to that platform. That's how I made a name for myself here in Springfield, keep pushing through and doing my thing. For some reason, when you're at the competition and you're surrounded by all these wonderful girls, I forgot about all the hard work I had done to get to that point. What I learned was to fully trust my instincts and know I'm capable. I mean, I do know what I'm doing—even though I'm a bit of a mess sometimes." [Laughs]
You were a self-proclaimed budget queen. Is that still the case?
"You know what, I still try to be but with this platform I've been able to reach out and work with different designers. I do have some drag now that's pricier than it used to be, but I love going to thrift stores. I still go to Goodwill. I have bins of used fabric. So, I still enjoy the process of making my drag myself and I want to keep continuing in that practice.
But it's fun to have an idea and not know how to achieve it on my own and then collab with someone who … (Sees your vision?) … yes, who makes it come to life."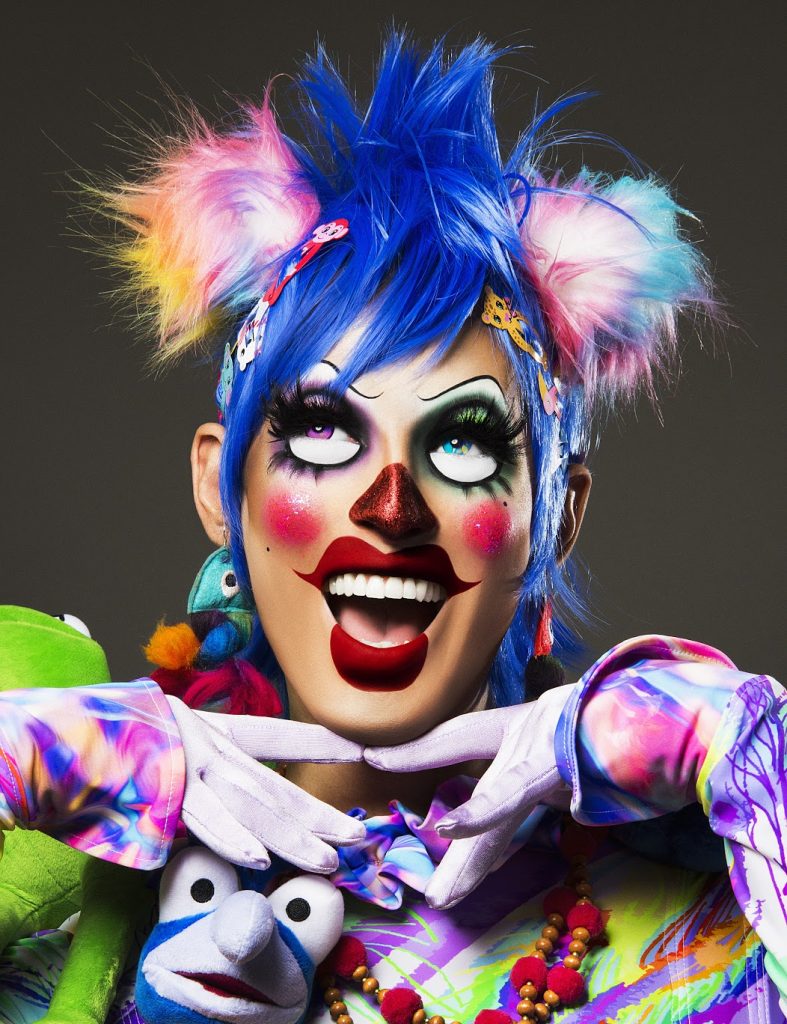 You're back on the road. How does it feel?
"Finally! It's so crazy. It's a little bit overwhelming at first because our season came and went. And now the season 13 and season 12 girls are all going back into the world at the same time. It's nice when we can meet each other, and the fans are going hard for both of us since they didn't get to see us last year. I feel very thankful that people are excited to see me."
Please tell me you've been to KC before, yes? Are you excited to return?
"I've been to Kansas City many a-time. Widow Von'Du booked me for my first out-of-Springfield gig back in the day. I'm doing this (July) show with Hard Candy, but before I would drive the three hours all the time to see Ru girls. It's crazy now that I'm going to headline. And I love it there at Missie B's."
 And, finally, do you get starstruck? Are there any queens or celebs you're simply dying to meet?
"Honestly, I feel like if any person has been on TV and I recognize them I get starstruck—even if they're not that big. It's strange now that I've been on TV and people get starstruck over me and I'm like, 'Why are you doing that?' I can't help it. I'm kind of awkward anyway, so I never know what to say and I don't want to embarrass myself.
As far as drag queens go, I've always been a huge Sasha Velour fan. I'm obsessed with Tammie Brown, Thorgy Thor and Katya. And celebrity-celebrity? I don't even know! Who would it be? All I can think about is the Jonas Brothers? I've actually met them at a meet-and-greet before, so maybe that's why!"
Interview gently edited for content and clarity.