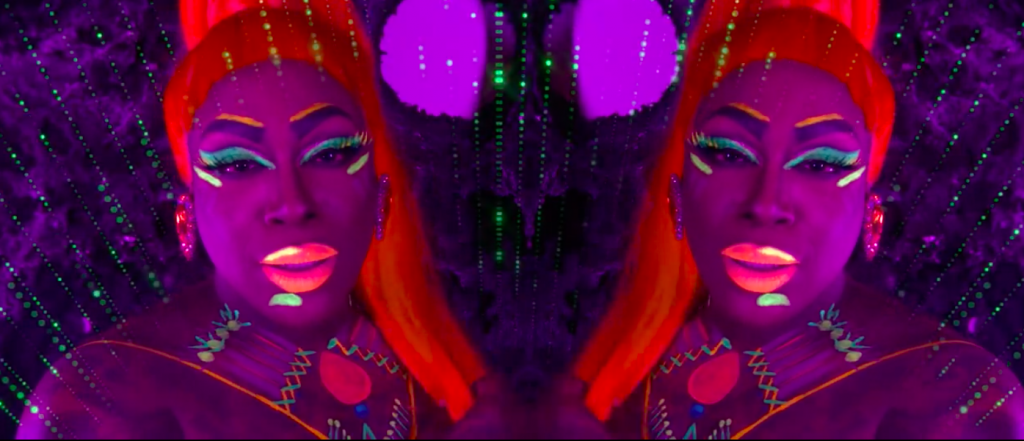 Other than love, what the world needs now is mindless and/or uplifting and/or musically inclined content. Good thing one of Kansas City's own stepped up to the plate. RuPaul's Drag Race season 12 killer queen Widow Von'Du has released a brand new music video for her debut dance track Yes Bitch! She Might Be. It's off of her upcoming album, THE, out this fall. Dare we say, this is how you Von'Du it!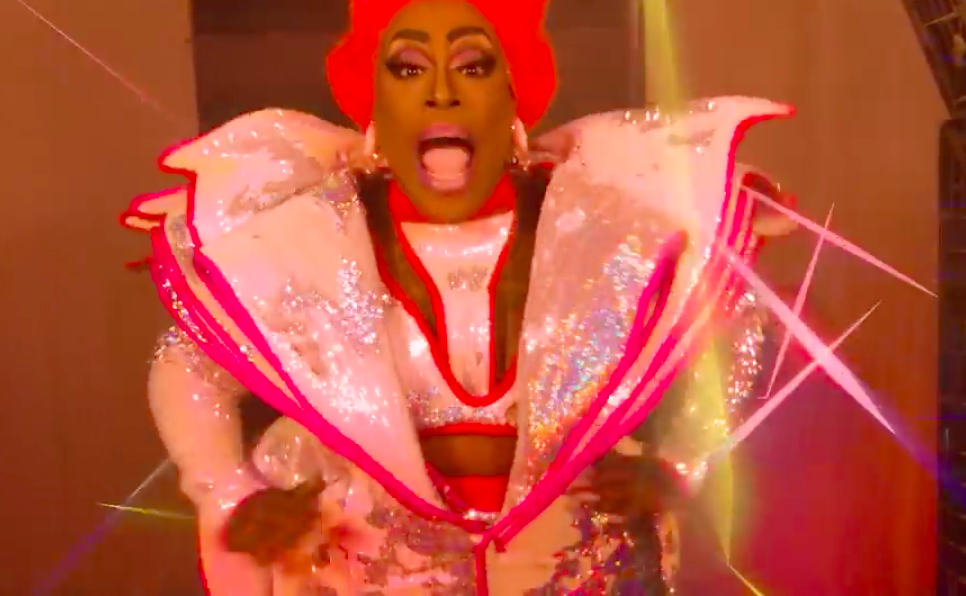 We reached out to some local cool cats and kittens to get their take on the song and futuristic video.
"In typical Widow Von'Du fashion, it's over-the-top, quirky fun! If you're like me and a fan of classic rap—think Grand Master Flash and the Furious Five, or DJ Jazzy Jeff & The Fresh Prince—Widow's rap style will take you back. Solid, classic rhyming schemes for each verse sync well with the solid dance groove beats of the background track.
And as one would expect from a super-queen such as Widow, each line is packed with bawdy, sexy lyrics designed to shock and seduce at the same time. Plus, the video mixes hint of classic video games, an 80s and 90s dayglow blowout, and Studio 54 fashion insanity." —Hamburger Mary's Kansas City! owner Jeff Edmondson who has seen Von'Du literally grow up from her baby-drag days.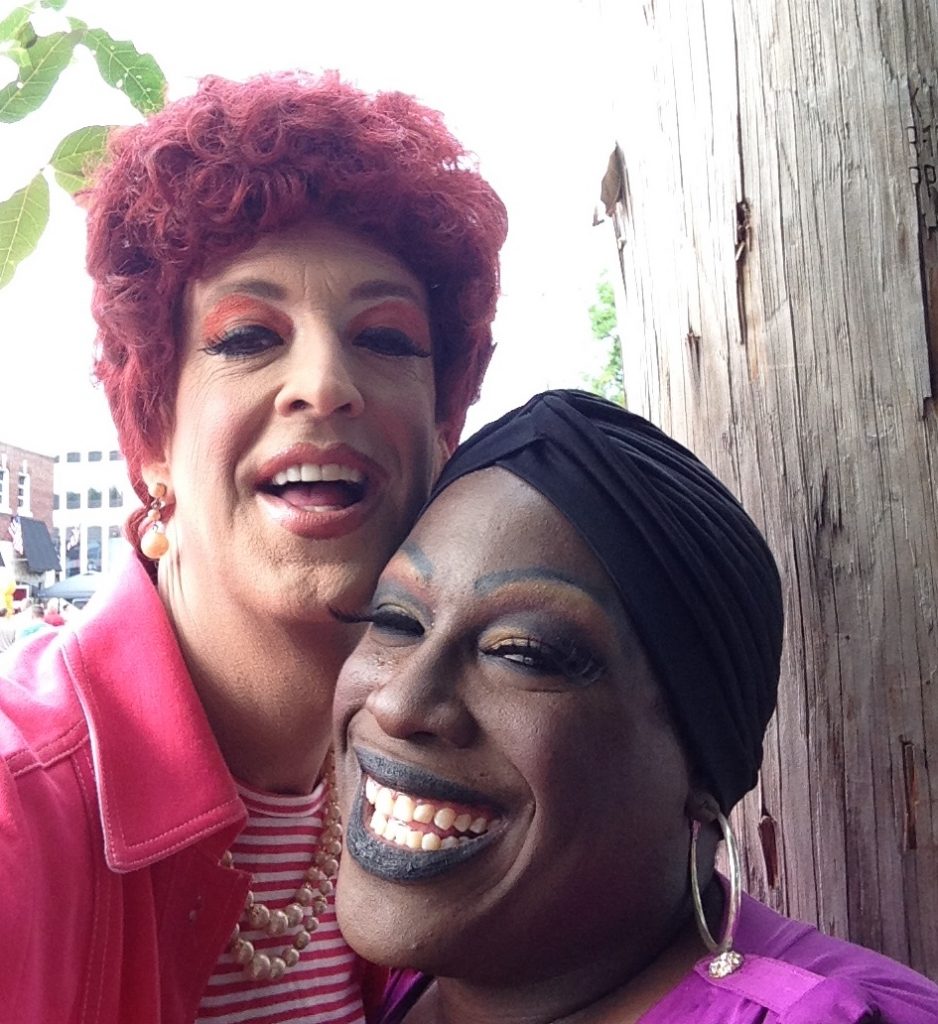 "Before I talk about the new music video by the famous RPDR star Widow Von'Du, I want you to know, I am biased. Widow has been in several of my Late Night Theatre shows over the years. And I Christian Dior her. So, he we go: Damn! This is the video we need right now. Funny, sassy, over the top campy realness—with lyrics that are catchy and biting. Behold the fantastic B-movie sets and costumes—drag realness!—that sends the video over the top. There—I wrote a review. P.S. This video makes me miss MTV music videos real bad."—Late Night Theatre co-founder and all-around social butterfly and thespian Ron Megee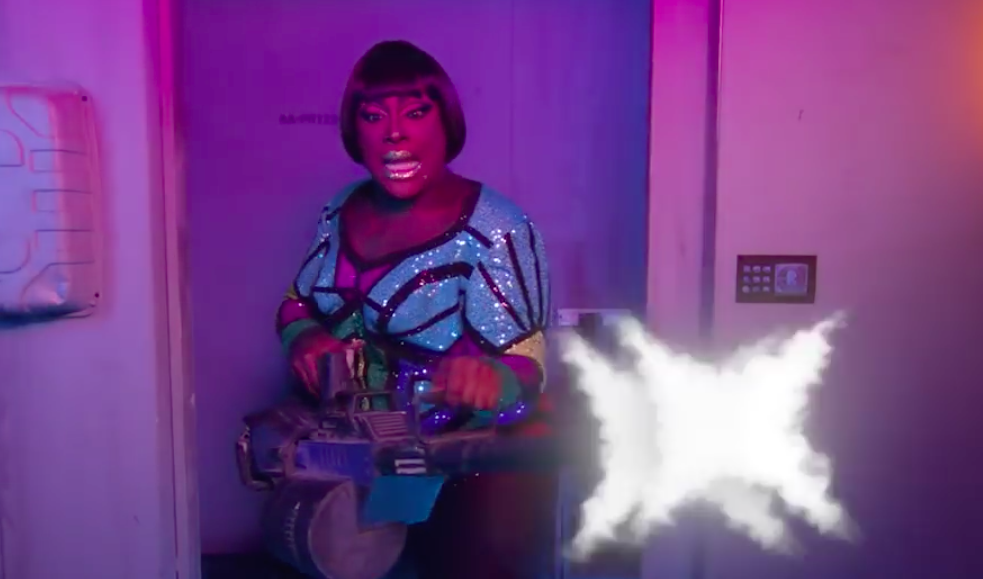 "Neon glowing vixen? Nubian space goddess? All-singing, all-dancing drag queen of the world? Widow Von'Du is all of the above in her new music video and I am living for it!
What I love the most is how well it captures her energy and humor. Never one to take herself too seriously, we get plenty of cheeky moments interspersed with some classic Widow looks. Between her great showing on RPDRthus far and this video, Widow has made herself a household name—and has made KC incredibly proud," —self-proclaimed RPDR superfan (and Mission Taco Joint's resident maven of margaritas) Jenn Tosatto.
Want more Widow? Catch her on RuPaul's Drag Race this Friday at 8/7c on VH1.