Steve Kraske is quite the renaissance man. Besides working at the Kansas City Star for more than 30 years as the paper's long-time columnist and political correspondent, he is now a professor of journalism at UMKC and host of KCUR's "Up to Date."
With so much tenure under his belt—including covering 11 national political conventions—we figured he'd be ripe to answer our five things questionnaire. He may have won numerous awards for his print and broadcast work, but he won our hearts for the sheer randomness of his choices. Read on!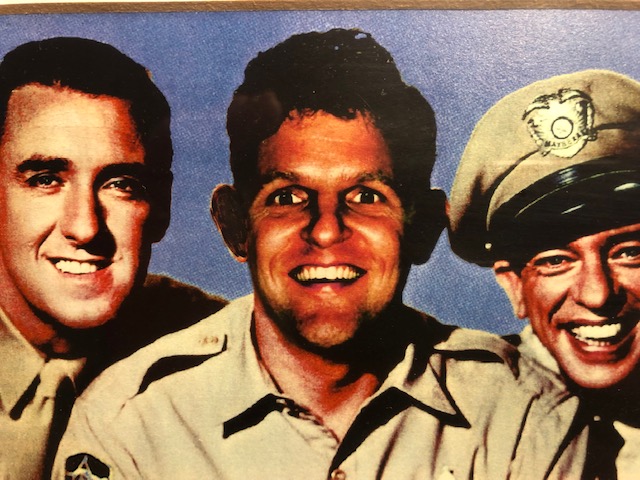 5. I'm a member of the Andy Griffith Show Rerun Watchers Club. Why? Check out the show—and let the small-town magic grab you. My two boys grew up with it, and they're big fans, too. (Oh, that's me, above, superimposed over Andy. It was a birthday gift).

4. I ride my bike to work on warmer days just to get outside. My favorite place in the world is William O' Brien State Park in Minnesota (above),  just a few miles from my dad's house in Stillwater. I've been hiking there for 45 years—winter, spring, summer, or fall. All those wide-open acres clear my head.

3. My place to unwind in Kansas City is the movie theater. I'm an independent film junkie and go as often as I can. Don't know what I'd do without the Tivoli or the Glenwood Arts, but I guess I'm about to find out, at least as far as the recently shuttered Tivoli is concerned. The best flick I've seen lately is Woman at War, above.

2. The guest I most want on Up to Date is Robert Caro, author of the greatest books ever written on political power. I found the first four books of his series on LBJ beyond absorbing. Legions of Caro fans are eagerly awaiting the fifth and final volume on Johnson's White House years.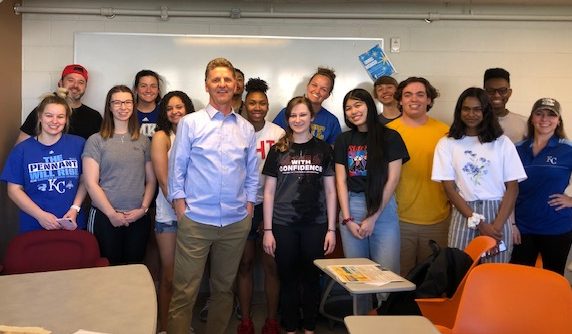 1. The people I admire most? My students at UMKC, where I'm a journalism professor. Most of them are holding down a part-time job—or two or four. They carry full loads. They put themselves through school and work their backsides off. They are heroic in every sense of the word.