The Kansas City Actors Theatre (KCAT) is bringing up the lights in its first full-fledged production since the start of the pandemic with The Pests, a new translation of Molière's Les Fâcheux by UMKC professor Felicia Londre—and it's just the comedic relief we need.
Part of the city-wide celebration KC MOlière: 400 in 2022, The Pests follows a French nobleman frantically and hilariously attempting—in the face of continuous interruptions—to be on time for a rendezvous with the object of his affection.
IN Kansas City magazine got the inside scoop on the production, returning to the stage, and how The Pests embodies the works of the French playwright in a Q&A with the show's director Matt Schwader.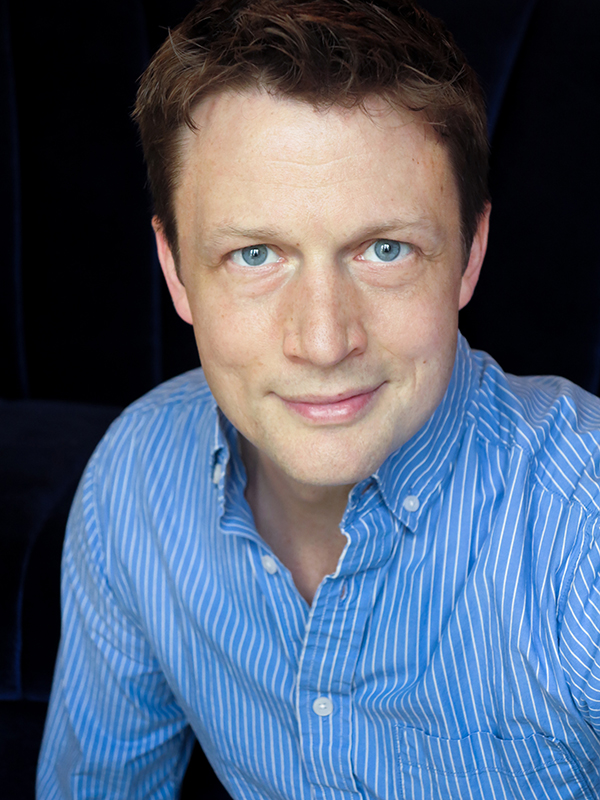 IN KC: This is the first traditional theatrical production KCAT has done since the start of the pandemic. Is there anything you've taken away from the last two years of living in the pandemic that influenced your creative direction for The Pests?
Schwader: Gratitude and joy. While there's clearly a thread of cynicism that runs through Molière's play, it's our responsibility to bring joy to our audience and one another. These past two years have not been easy for anyone. Many of our fellow theater artists are still not working. We see this production as a gift—an opportunity for members of our theater community to do the work we dedicated our lives to, as well as a gift to our audiences, who are eager to celebrate life with some well-deserved laughter. Being in a room again with these magnificent talents and cheering them on while they do what they do best is both poignant and cathartic.
IN KC: The Pests is a new translation of Molière's Les Fâcheux. For audience members familiar with that work, what do you think they'll recognize, and what will be new to them?
Schwader: Dr. Felicia Londré's translation is superb—wonderfully accessible while also lovingly devoted to Molière's intentions. I have spent a quarter of a century working with classical texts and the most important thing to remember is that they were all new at one point. They were never intended to be revered at a distance by the viewer, but rather presented in a lively and engaging way. Our production embraces this fully by mixing our contemporary age with the classical style of Molière's era. Audiences will delight in the witty banter of the text and be blown away by the contemporary music design by David Kiehl and wildly fun dance numbers choreographed by Kansas City icon Ron Megee. Georgianna Londré Buchanan's costumes bridge these worlds in a fashionable and funky way. 
IN KC: The Pests is part of KC MOlière: 400 in 2022. What do you think The Pests represents about Molière that makes it the right fit for the celebration?
Schwader: The 2021-22 theater season launched a season of Molière plays and events that have been underway all leading up to Molière's birthday. Our production celebrates Molière's contribution to the world's stages and honors the collaborative can-do spirit of Kansas City artists. The potency of live theater depends upon community coming together, and no community does that quite like Kansas City.
IN KC: Other than The Pests, what are you most looking forward to about KC MOlière: 400 in 2022?
Schwader: I couldn't possibly pick one thing! This multi-year festival engages professional as well as educational theater productions, music concerts, lectures, parties, coloring books, even delicious treats! Seriously, if you haven't yet had "The Molière" you haven't yet lived! Chef René Bollier of André's Confiserie Suisse was inspired to use almond, candied orange peel, and dark chocolate in a pastry because all three were popular ingredients at the court of Louis XIV. I can't get enough of it. I'm just trying to catch as much as I can and am excited for the big 400th birthday party! (More info on that May 1 event here.)
The Pests runs January 12-30 on the City Stage at Union Station. Get tickets here.