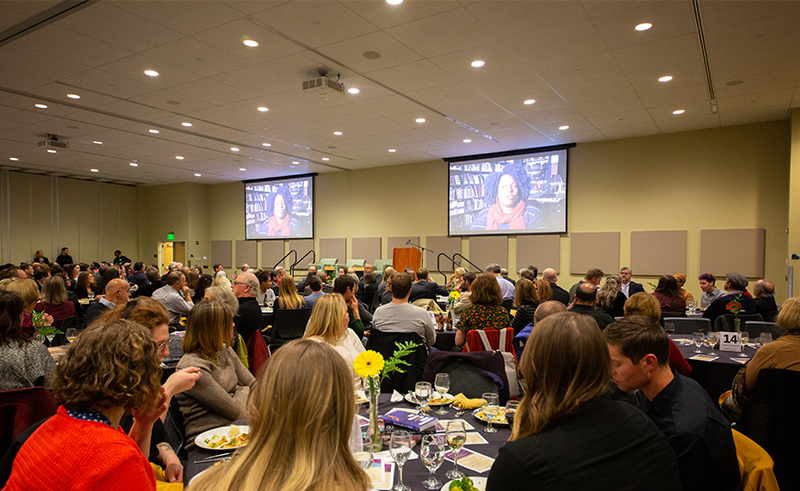 Since 2019, the University of Missouri-Kansas City (UMKC) has partnered with the Kansas City Public Library (KCPL) to make Kansas City a destination for writers through a program called Writers for Readers.
In addition to free creative writing classes taught by UMKC creative writing graduate students through the KCPL, the Maya Angelou Book Award is given out during the organization's annual fundraising event—a national award that recognizes authors and notable new releases of American fiction and poetry focusing on social justice and inclusion.
"We're trying to make Kansas City a literary hub, bring attention here, and get people to stay here and invest in careers in literature in Kansas City," says Whitney Terrell, an associate professor of English at UMKC and founding member of Writers for Readers. "This award is just one part of that process, and Writers for Readers is another part."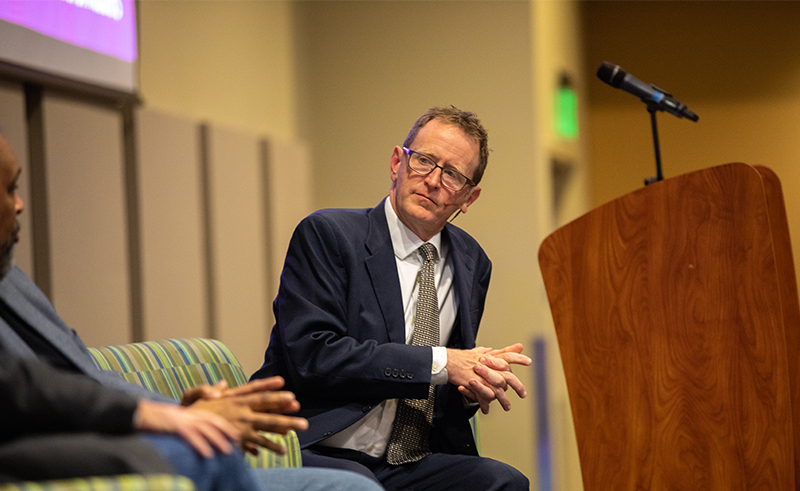 In 2020, Terrell and Carrie Coogan, the deputy director of public affairs and community engagement at the KCPL, wanted to launch a nationally recognized book award through Writers for Readers. At the same time, Terrell learned that Phong Nguyen, an English professor and director of creative writing at the University of Missouri-Columbia, also wanted to start an award. 
So, the two universities and the library joined forces and recruited Missouri State University, Northwest Missouri State, Truman State, Southeast Missouri State to found the Maya Angelou Book Award.
"We started this national $10,000 reward, and the last piece was to figure out what we wanted it to be about and possibly name it after someone," Terrell says. "We all worked together to find a name, and we discovered that Maya Angelou was born in St. Louis. We thought she would be a great person to name this award for, and we thought of giving this award to a writer whose work demonstrates social justice in literature."
Before she died in 2014, Angelou, a Pulitzer prize finalist and recipient of the Presidential Medal of Freedom, was known around the world for her poetry, books, and civil rights activism—especially famed for her 1969 memoir I Know Why the Caged Bird Sings.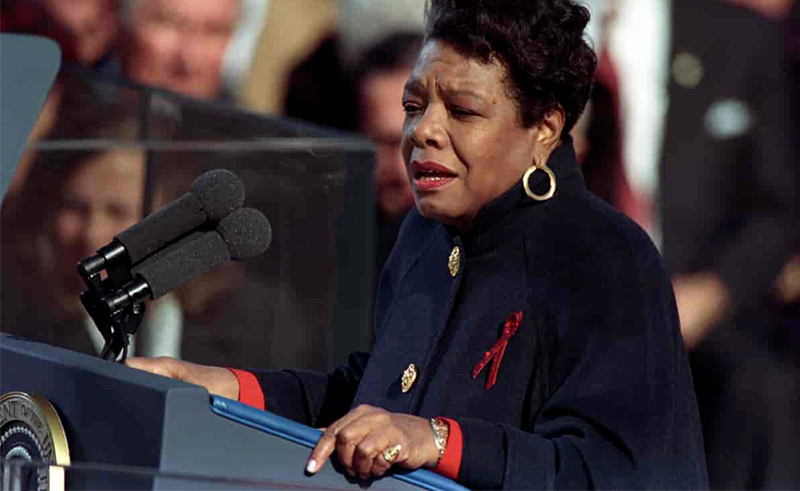 While Terrell can't say for sure the events of the Black Lives Matter protests in 2020 led to choosing the theme of the award, he says those events were certainly on his mind at the time and very important to him and the founding members of the Maya Angelou Award. Plus, Nguyen's own writing is often strongly influenced by ideas of social justice, and the Maya Angelou Award would be the first of its kind.
This year, the Maya Angelou Award will be awarded during Writers for Readers 2022: An Evening with Alexander Chee on November 16. Last year's award was given to Threa Almontaser of New York City, the author of the poetry collection The Wild Fox of Yemen.
"I'm not on the readers committee for the award, so I don't make any decisions, but I can see why our committee chose The Wild Fox of Yemen," Terrell says. "Almontaser's poems focus on the complications, struggles, and joys of growing up as Muslim-American in the wake of 9/11, while also focusing on the challenges faced by the people of Yemen, her family's homeland. In her personal life, she also teaches English to immigrants and refugees, another example of her commitment to service and social justice."

This year's award will be given to an author of fiction, and the field of over 100 submissions from major, small, and independent publishers across the U.S. has been narrowed down to The Trees by Percival Everett, Hell of a Book by Jason Mott, An Ordinary Wonder by Buki Papillon, and The Five Wounds by Kirstin Valdez Quade.
The November 16 event will include an interview between Terrell and Alexander Chee, the editor of The Best American Essays of 2022 and a bestselling author, plus the announcement of the 2022 winner of the Maya Angelou Award.